Rainy days & sunshine by place
No one wants a holiday ruined by rain, so, when it comes to researching the climate at destinations around the globe, it is important that you understand what it is we mean by our figures, no more so than when we talk about 'days with some rainfall'.
In this guide, we explain what the 'days with some rainfall' figures mean, and show you how to interpret them without ending up somewhere where it doesn't rain often but where the weather is not that great either.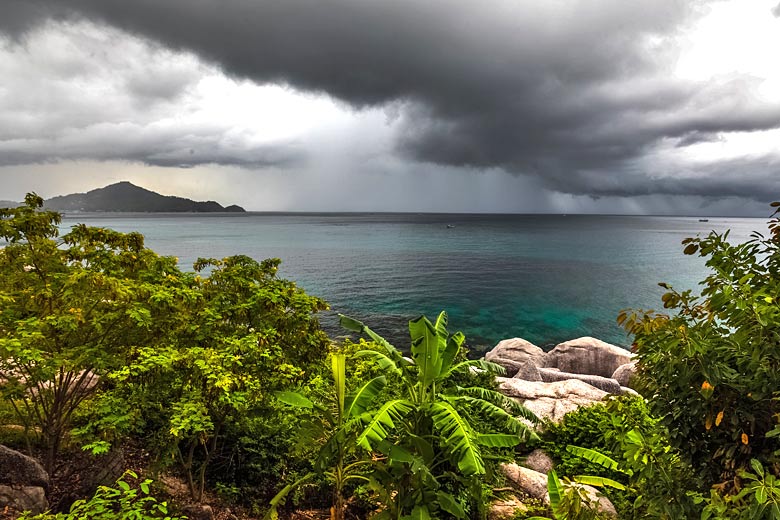 About days with some rainfall
The figures for 'days with some rainfall' show how many days in any given month a destination normally experiences a measureable amount of rainfall, be it a small or large amount.
The figures are the average number of days per month based on 30 years of observations, and give a very good idea of how often rain can be expected to fall in any given destination.
While the figures are a clear indicator of how often rain can be expected for anyone planning travels or a holiday, they do not show how long rainfall typically lasts or how much rainfall can be expected, which means on their own the figures do not provide a complete picture of rainfall at the destination.
However, how often it rains can be a better guide of 'how wet' a destination is than the amount of rain that actually falls. For example, in terms of annual rainfall Rome is wetter than London with 30% more rain, but London has 20% more days with rainfall and we all instinctively know London is 'wetter'.
Understanding days with some rainfall
Naturally, when researching the climate you'll want to find a holiday destination where you can enjoy fine weather, possibly somewhere that has few 'days with some rainfall'.
However, it is worth examining for a moment how much variation there is in rainfall and the number of days in which it falls in different parts of the world, and how they both relate ultimately to the one thing people most want - sunshine.
Read on to see what to look out for when using our climate guides and the 'days with some rainfall' figures.
Many days with some rainfall
Many places in the tropics see high levels of rainfall, and therefore a high number of days with some rain. What the figures don't tell you is that rain often falls only for short periods of time.
In Bali, for example in January, there is an average of 20 days with some rainfall. If you read this figure in isolation, you could be forgiven for thinking it is a very wet time of the year.
Granted, it is the middle of the wet season with over 300mm of rain falling in the month, but despite this there is still an average of eight hours of sunshine per day - that's 60% of daylight hours with bright sunshine.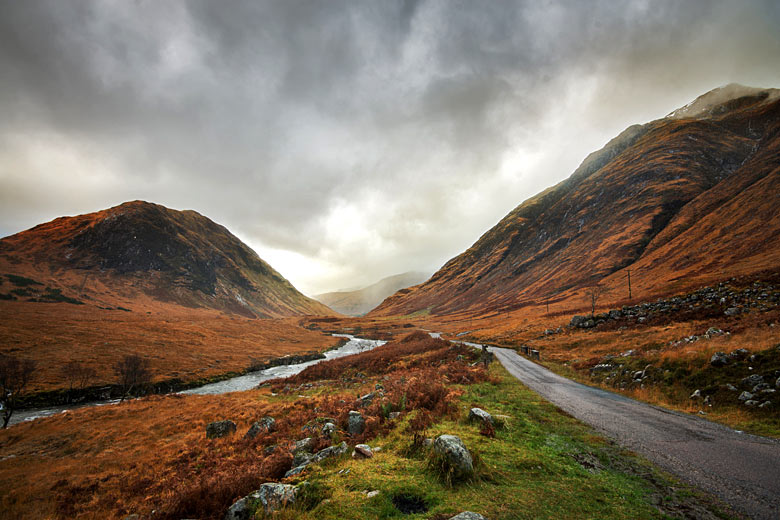 In comparison, Fort William in Scotland has the same number (20) of days with some rainfall in July and August, but with only four hours of sunshine per day (around 25% of daylight hours); the picture is very different to that of Bali's.
Few days with some rainfall
At the other end of the scale is the likes of Lima in Peru, where a quick glance at its one day of rainfall in July might have you booking your flights but wait: before you pack your bags, you need to look at the whole picture.
July is winter in Peru, and while there's little rain, along the coast, especially in the south, there's also little sunshine with only one hour per day (that's about 11% of daylight hours), meaning it is very cloudy at this time; in fact Lima is pretty much shrouded in fog for most of July.
However, it is not all bad; travel 30 miles or so away from the coast and the sun soon reappears.
Therefore, our 'days with some rainfall' figures are useful for understanding the climate at your next holiday destination but only when read in conjunction with other parameters such as sunshine hours and average rainfall.
How to successfully interpret days with some rainfall
While the above examples illustrate that it is possible to have a lot of rainfall with sunshine, and that few 'days with some rainfall' does not guarantee fine weather, the truth remains that the less rainfall and fewer days with some rain there is, typically the better for holiday planning.
The most vital aspect of understanding 'days with some rainfall' is to check the sunshine hours next to it, which will give you a much clearer picture of what the weather is likely to be doing.
As well as reading about sunshine hours and monthly average rainfall alongside 'days with some rainfall', you can find out about other factors such as tropical storm risk, how to find the right sea temperature and more in our complete weather parameter series.
Then there's our collection of travel deals and discounts, which could help you get away for less than you might expect once you've settled on your dream destination.
More holiday weather parameters:
Days with some rain by month
Below is the days with some rain levels for popular holiday destinations around the world by month. Select a month to see top destinations or search by name to see all months.
Days with some rain in January
Days with some rain in February
Days with some rain in March
Days with some rain in April
Days with some rain in May
Days with some rain in June
Days with some rain in July
Days with some rain in August
Days with some rain in September
Days with some rain in October
Days with some rain in November
Days with some rain in December
Be inspired
Get your weekly fix of holiday inspiration from some of the world's best travel writers plus save on your next trip with the latest exclusive offers
We promise not to share your details
Related posts
Popular travel offers
Explore holidays in the sun for less