City breaks in 2023/2024
Find the dreamy city break you've been looking for by using our bespoke destination finder or check our pick of the top 10 city break destinations by month.
From ancient seats of power to romantic cities and modern metropolises, we can help you find the perfect place to go for an urban escape with just the right weather, anywhere in the world, at any time of year.
Where to take a city break for the best weather
A city break is such a nice way to holiday, and the weather plays a vital role in making it a success. This is where we can help because we really do know 'weather' - we can tell you when rains deluge Mumbai, the sun shines most in Reykjavik, the mercury drops below -5°C in St Petersburg, and temperatures are comfortable in Muscat.
With our city break destination finder, we want to share this knowledge with you and ensure you embark on a trip that's memorable for all of the right reasons.
Best city break destinations by month
While our city break destination finder will give you a tempting list of cities around the globe that suit your criteria, we've also hand-picked our top 10 cities in each month with the best weather to give you a head start.
These bustling centres feature because we know that they are especially good at that time of year - yes, New York is sunniest in August and Cape Town really is at its finest in December. Read on to discover tailored city break suggestions based on finding good weather in 2023/2024.
Top 10 city breaks in January
There are pros and cons to a city break in January. Firstly, it's generally quieter - in the northern hemisphere, anyway - and you can find many affordable deals on flights, hotels, and holidays at this time.
Of course, the downside to going away in January is the weather in destinations close to home, as it's simply a chilly, wintry time of year.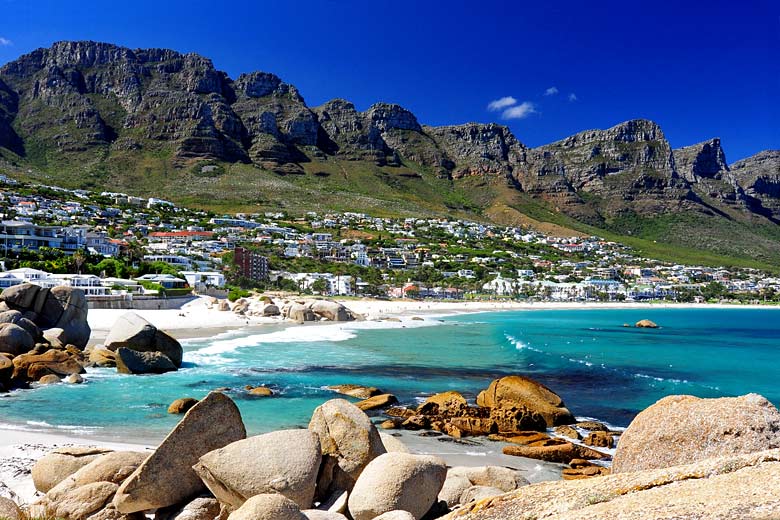 This is why our pick of the top 10 city break destinations for January include many urban centres that sit either close to or south of the equator.
Each of our top three destinations - Melbourne, Bangkok, and Cape Town - enjoy their sunniest time of year in January (and driest, when it comes to Bangkok), which makes them hugely appealing for anyone after some warming winter sun.
Meanwhile, southern Spain offers the nearest comfortable climate, excellent for getting to grips with a new city, delving into museums and indulging in a spot of shopping but not so good for, say, al fresco dining.
More about the weather in January >>

Top 10 city breaks in February
February throws up the same sort of issues as January when it comes to deciding where to go on a city break. European cities are still feeling the chill while hubs across Australia, Africa, and South America, for example, are in their element.
You can wrap up warm and hit the streets of the likes of Bruges or Paris but you wouldn't necessarily be seeing these places at their best. For reliable sunshine and weather that help make a city escape, you really want to be looking further afield.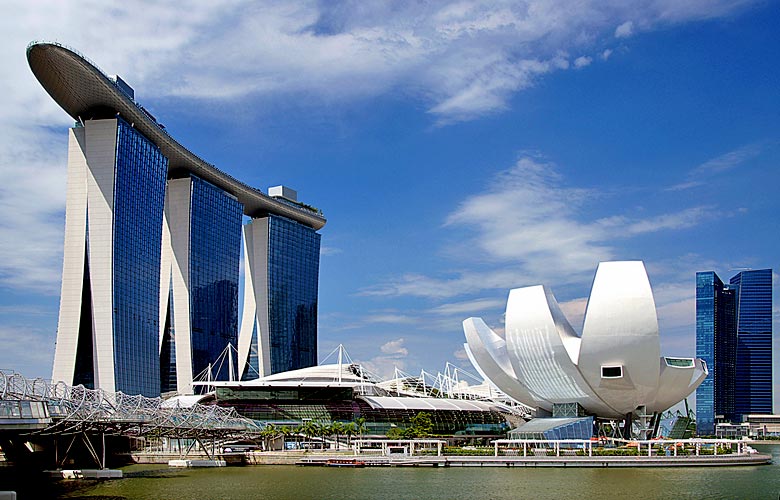 And by further afield, we mean waaay down the other side of the world where, in Auckland, February is the sunniest and warmest month of the year - great for setting up a base and exploring New Zealand's North Island.
It's also the driest and sunniest month in Singapore and Mexico City, while Rio de Janeiro boasts ample sunshine and the warmest sea temperatures of the year in February - ideal if you're planning to hit the surf in Brazil's leading capital of cool.
New Orleans and Venice have cultural offerings in the form of Mardi Gras and Carnival respectively.
More about the weather in February >>

Top 10 city breaks in March
By March, you can begin to look that little bit closer to home for a city break - think medium haul to the shores of southern Spain and North Africa.
Marrakech is starting to warm up, and the Atlas Mountains - easily reached from the city - display their finest shade of green at this time, while coastal Rabat offers a combined city and seaside adventure.
The ancient charms of Cairo offer another exciting option with warm and sunny conditions in March, while Valencia is a few degrees cooler but still pleasant with plenty of sun at this time.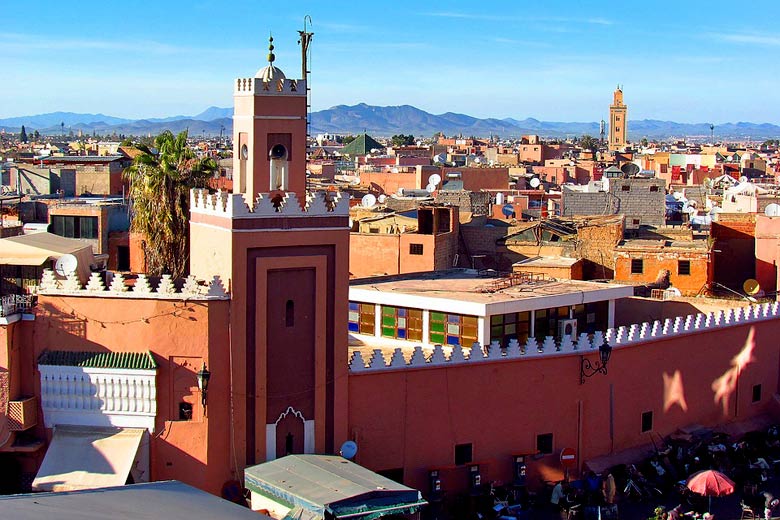 For a city break in March with unadulterated winter sun, you can't beat the likes of Miami, and March is said to be the Sunshine State's best month weatherwise.
A hop, skip, and a jump across the Straits of Florida to nearby Havana is where you'll find even more delightfully warm weather. While over in southeast Asia, the high temperatures found in Manila make for an interesting alternative.
More about the weather in March >>

Top 10 city breaks in April
Things get a little more exciting in April with increasing city break options both near and far away: Las Vegas is at the top of our list for its long, sunny days before the intense dry heat of summer really kicks in - April is truly a wonderful time to make the most of this giant playground.
As for a European getaway, Amsterdam glows with its tulips in bloom and gentle warming rays, and Lisbon serves up a tempting mix of cultural charms and fresh sea air (although, don't go packing your bathers for a dip in the sea at this time!).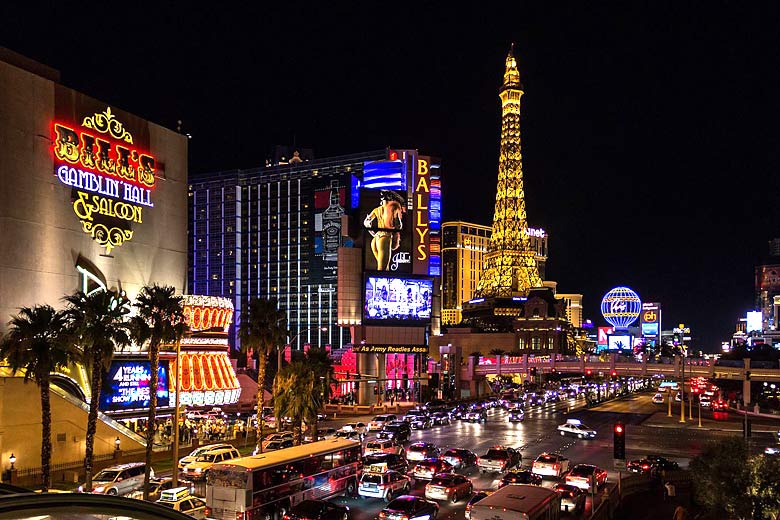 If you are searching for that idyllic city-cum-beach break, Mexico's Cancun - which is easily reached from the UK - typically sees its sunniest month of the year in April, promising a delightful blend of sights, attractions, and Caribbean Sea vibes under clear, hot skies.
Notice Antalya and Seville make it into our top 10 list as well, as these Mediterranean cities are both enticing options with warm weather for seeing the sights in April.
More about the weather in April >>

Top 10 city breaks in May
By May, you have many more options opening up when it comes to deciding where to go in the world for a warm city break. As you can see below, there are centres from Tokyo to Reykjavik that can easily be enjoyed at this time of year.
While you don't exactly go to the Icelandic capital for the weather alone, May is especially good thanks to the lack of cloud cover and longer days, ensuring you see a lengthy period of sunshine.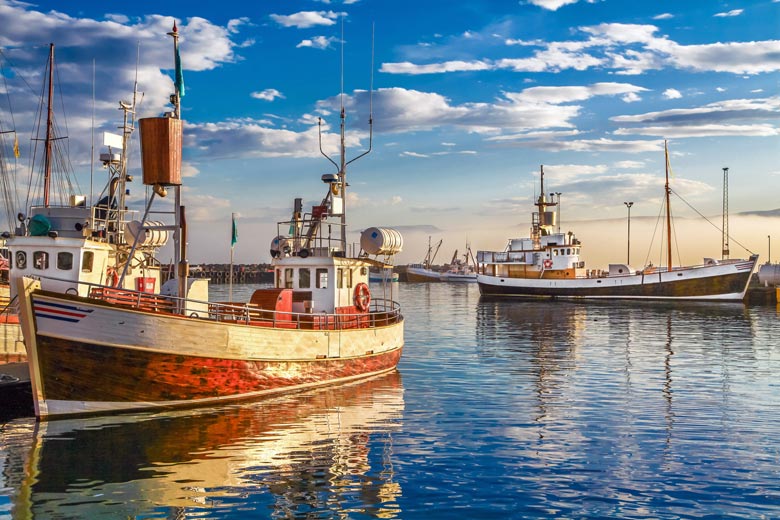 There's good craic to be had in Dublin as well, as May is the sunniest month in the city giving you ample time to explore the many attractions. Any film buffs looking for a break to remember might want to consider Cannes, which hosts the International Film Festival in May.
Meanwhile, St Petersburg is an historic-feast of an option that's lovely in May: it's the first month after the biting cold and icy flows of winter subside, and days are long and sunny, even if not especially warm.
More about the weather in May >>

Top 10 city breaks in June
June is a magical time to nip away for a city break because you needn't rely on a long haul flight to find that heady mix of sunshine and culture - long weekends with good weather within Europe are the order of the day.
From the ruins of Rome to the mosques of Istanbul, you can savour the delights of ancient worlds before they become exceptionally busy but safe in the knowledge that the sun will shine and temperatures will be more than acceptable.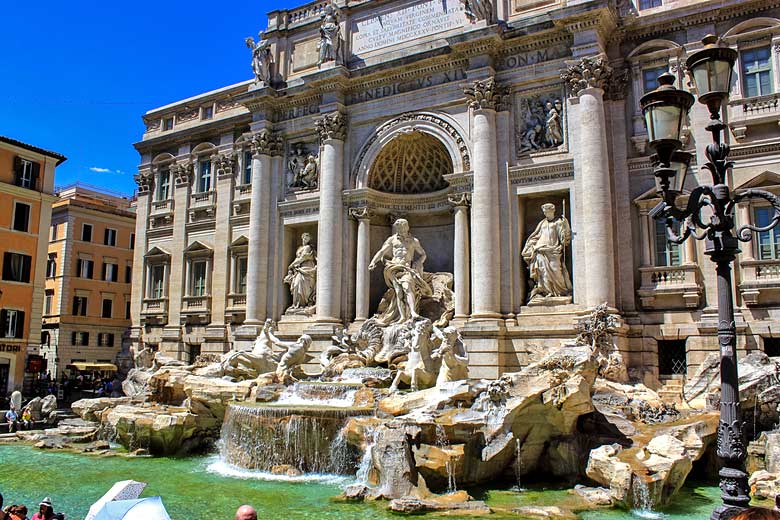 Sticking with the Italian captial, June is one of the sunniest months in Rome. Meanwhile, Stockholm experiences a distinct lack of darkness as daytimes in June see as much as 18 hours of daylight throughout the month - certainly gives you enough time to see all the sights!
Across the pond, Washington DC is another capital with lots of sunshine on offer plus comfortably warm temperatures for exploring the many museums and streets at this powerhouse.
More about the weather in June >>

Top 10 city breaks in July
If you're planning a city break in July then, congratulations! You have picked the month with some of the best weather in beloved cities across the northern hemisphere. There are so many wonderful places to go with beautifully warm (if not hot) and sunny conditions - the kind that really make a city break, especially when a sundowner is involved.
Whether you're taking a stroll along the Seine in Paris, whale watching from Boston Harbor, or riding the Ferris wheel in Vienna, you can rest assured that you're there at the right time, as these cities see their finest weather in July.
Art lovers might want to head for Florence, and fashionistas, Milan, as these two Italian charmers are both incredibly inviting in July thanks to their high count of sunshine hours.
Meanwhile, Dubrovnik and Barcelona benefit from warming sea temperatures, which make the water by these coastal cities all the more enjoyable for swimming.
More about the weather in July >>

Top 10 city breaks in August
Taking a city break in August gives you the best excuse to bypass some of Europe's biggest hitters (such as Paris and Rome - simply because they can become unbearably busy or, int he case of Rome, shut up shop for the month!) and head for alternative cities that also have exceptionally good weather at this time of year.
Los Angeles is a great example: this sprawling city-by-the-sea in California enjoys its sunniest and hottest month in August, while over on the east side, New York is as sunny as it gets in August.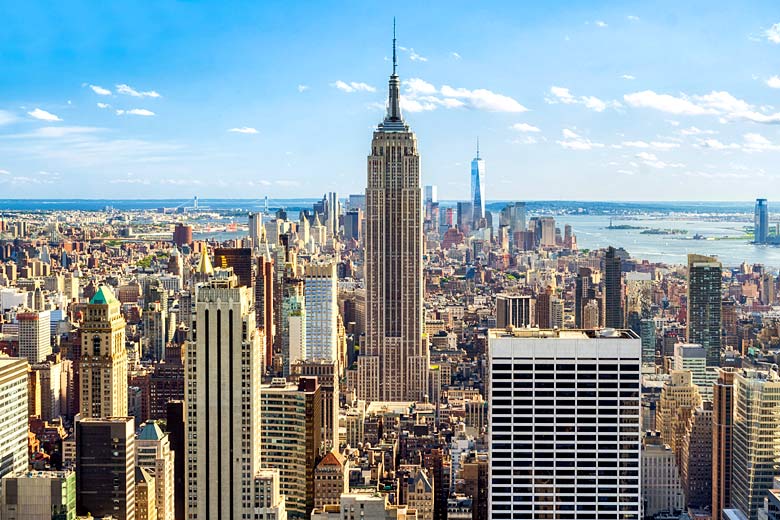 If you're thinking of going somewhere in Europe, the port city of Hamburg in northern Germany is hard to beat. A little off the mainstream radar, hip Hamburg offers an edgy alternative to other European cities with plenty of ways to experience the culture, history, good food, and live music to boot.
Amsterdam is also delightful in August. Yes, it's a popular destination but this buzzing Dutch city has open spaces made for afternoon cycles and canal ways that beg to be cruised with a cooler of ice cold Heineken to hand.
More about the weather in August >>

Top 10 city breaks in September
By September, many of the northern hemisphere's most desirable cities are shaking off the crowds of summer and making the most of the remaining good weather. Good-time San Francisco is at its very best in September, with loads of sunshine and high temperatures, ideal for getting to know this hippy-go-lucky west coast hub.
Back in the Med, Nice and Naples are two distinctly different yet deliciously tantalising city break options, both with sun, sea, sand, and sensational cuisine.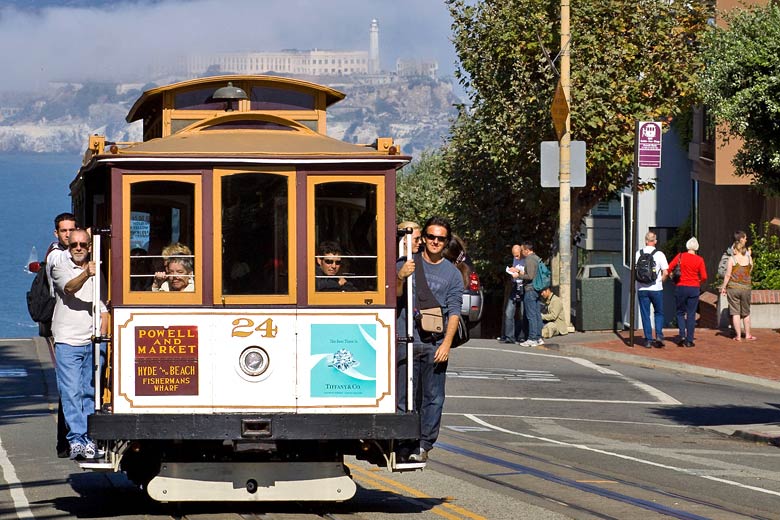 If you'd like a city break with a difference, the bright lights, dim sum, and bustling Bund of Shanghai are waiting to be sampled. September offers sunshine and comfortable conditions - perfect for getting to know China's biggest city.
Looking to South Africa, Johannesburg is an alternative destination for history buffs and wildlife lovers alike. September is springtime in this southern hemisphere city and promises long, warm days with loads of sunshine and a minimal chance of seeing any rain.
More about the weather in September >>

Top 10 city breaks in October
October is arguably the last month for a warm and sunny city break close to the UK. Half term aside, it's generally a quieter time of year to go away, which - for many - is another big bonus.
The Iberian Peninsula continues to deliver in October with a slew of sunny cities from beachside Barcelona to the Moorish sights of Seville, and Lisbon on the Atlantic's eastern edge, all offering enough sunshine to satisfy those escaping the onset of autumn.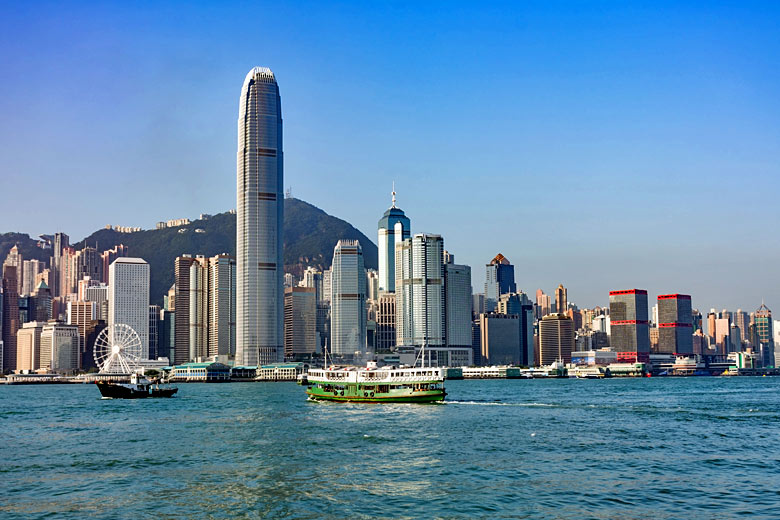 If the idea of a long haul city break in October has piqued your interest, however, it's hard to beat our title holder, Hong Kong. After the steamy rains of summer and before the cooler days of winter, October is a marvellous time to get stuck into the real city that never sleeps.
It's also a good month to pack a few layers and head to NYC and visit the endless stream of museums, malls, and monuments under late summer sunshine.
More about the weather in October >>

Top 10 city breaks in November
November marks the end of warm city breaks under two hours from the UK - it's simply too cold to plan such a getaway. Thankfully, the world is full of wonderfully exciting cities that bask in sunshine at this time; all that's required is a longer flight to get there.
The Middle East is our first stop with Muscat and Dubai two solid options for warm weather combined with every facility and activity you could wish for.
Many find the hot summer months unpleasant, which is what makes November so very appealing, especially when combined with the numerous beaches and glamorous resorts on offer.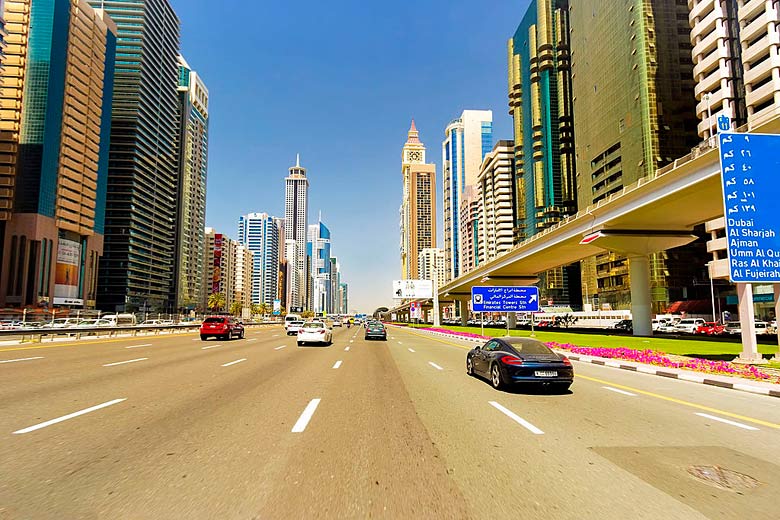 Exotic New Delhi offers high temperatures and an abundance of things to see and do, while Sydney reigns supreme with Australia heading straight into summertime.
There's a handful of cities in the southern Med that can offer winter sun within easy reach, which make culturing a joy, notably the ancient walled city of Valletta, and select spots across southern Spain, including Malaga.
More about the weather in November >>

Top 10 city breaks in December
There are two main types of city breaks to choose from in December: firstly, there's the hot and sunny forget-about-the-festivities kind that takes in the likes of Cape Town (at its finest in December with loads of sunshine and high temperatures), Sydney (with its beach vibes and fantastic summer weather), and Bangkok (where it's all about the temples and largely rain-free but sun-heavy days).
Then there's the fully-festive-Christmas-market-getaway, loved for the need to wrap up warm and sip a spicy mug of Gluhwein.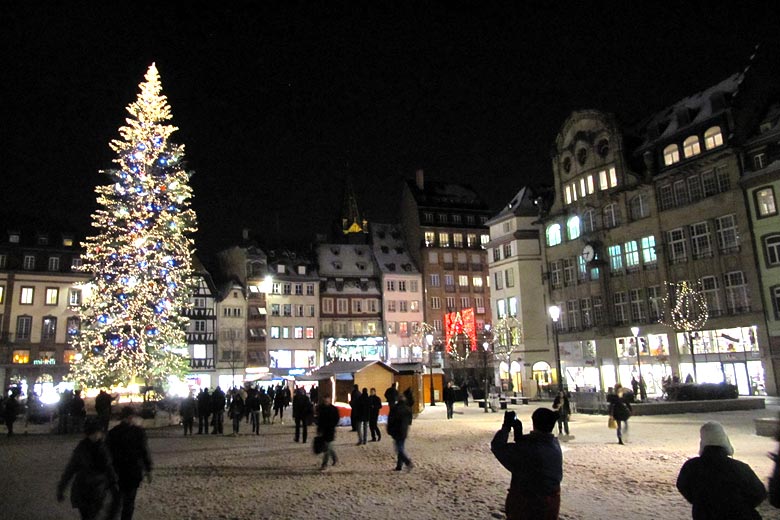 Our top 10 city breaks for December combines a bit of both, with destinations that guarantee shorts-and-t-shirt weather as well as a few of those romantic winter favourites - such as Strasbourg and Prague, where you'd go for the handmade crafts, not necessarily the weather.
You'll also see Dubai features once more for the same reason as in November - it's a truly lovely time of year when you can step outside and make the most of this remarkable desert city.
More about the weather in December >>

Hopefully our city break destination finder has given you loads of inspiration and you're preparing to book your flights and pack those bags.
If you've found a city with your name on it, check out the latest deals on flights, hotels, and city breaks, and browse our full collection of online travel discounts. You can also pick up some top tips for visiting many of the world's most alluring cities over in our travel blog.
More holiday inspiration
Be inspired
Get your weekly fix of holiday inspiration from some of the world's best travel writers plus save on your next trip with the latest exclusive offers
We promise not to share your details
Explore holidays in the sun for less