July weather: where to go
Jan Feb Mar Apr May Jun Jul Aug Sep Oct Nov Dec
Many destinations enjoy their finest conditions of the year in July, both close to home across Europe and even much further away in parts of Australia and Bali.
Looking to spend July in the UK? Check out our handpicked list of places to visit in the UK for the best weather in July.
Where is hot in July for 2024/2025?
Below are average maximum temperatures at popular holiday destinations in July. Select a destination to see more weather parameters.
Destinations by world areas
Places with the best weather in July
To help you decide just where to go based on the weather, we've taken a detailed look at conditions in some of the best loved holiday spots worldwide.
Naturally, the enjoyable weather across Europe means that short haul destinations around the Med are incredibly desirable at this time, not to mention only a brief and, sometimes, cheap flight from the UK. Read on to find out more about short and long haul destinations with great weather in July: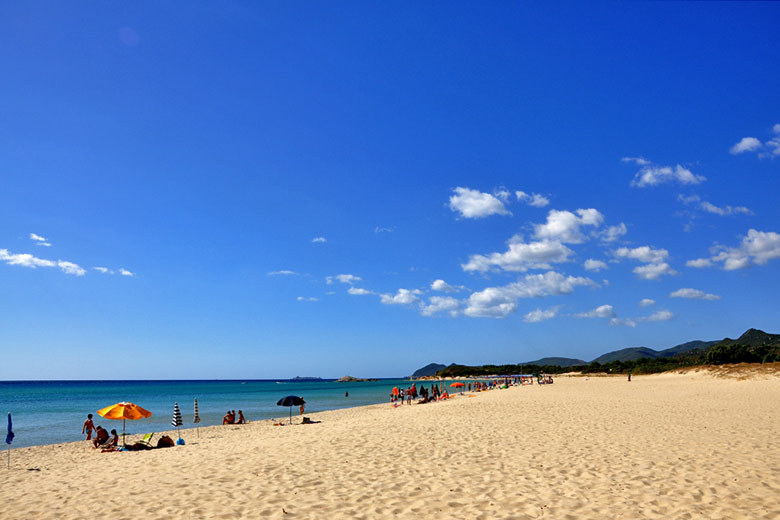 Short haul
July marks the height of summer in Europe with school holidays and people keen to escape the daily grind to enjoy the hot and sunny conditions close to home.
To help make sense of the complexities of the weather across popular destinations from Europe to North Africa and the Mediterranean, we've divided this section into hot, hotter and hottest to give you an idea of where to find the right conditions for your holiday.
Hot: Canary Islands & the Algarve
We start our journey in the Atlantic Ocean with the Canary Islands and Madeira which, although surrounded by a cool sea and swept by the northeast trade winds, enjoy long, warm days during July.
One of the great things about July in the Canary Islands is that it doesn't get super hot, as average maximum temperatures rarely rise above the high twenties.
This means these island destinations to the west of the Mediterranean are ideal for those who don't like too much heat.
Tenerife, for example, is the sunniest Canary Island in July with 10 hours of sunshine a day in the south, and temperatures ranging from 20°C at night to 27°C in the afternoon. There's also low heat and humidity so overall it remains comfortable.
Heading north we come to Portugal's Algarve region, which offers a happy compromise between the Canaries and some of the much hotter destinations in the eastern Med.
The Algarve basks in around 12 hours of sunshine each day, with average temperatures up to the high twenties, and moderate heat and humidity.
Hotter: Greece, Bulgaria & Malta
Venturing east, you'll find the Greek islands in the Aegean Sea are drenched in sunshine in July, enduring only moderate heat and humidity.
The weather in the likes of Mykonos and Santorini sees temperatures up to 28°C, while still enjoying up to 14 hours of sunshine each day.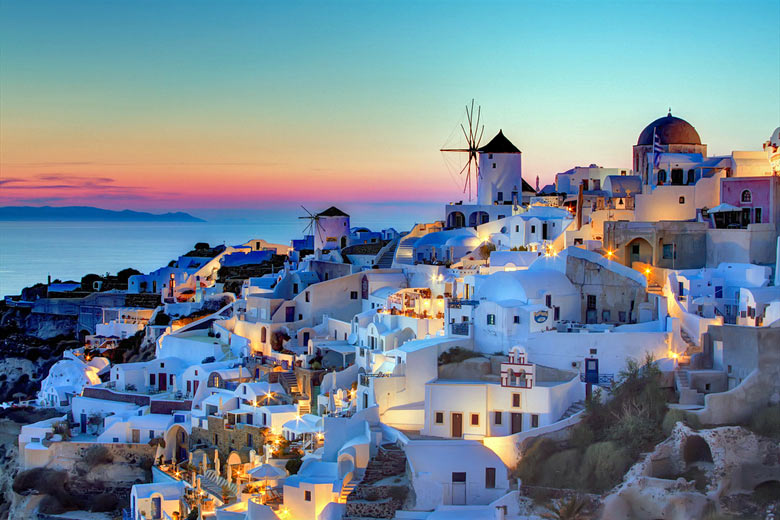 Skipping north from here, we find Bulgaria's Sunny Beach on the shore of the Black Sea, which lives up to its name with 10 hours of sunshine a day, moderate heat and humidity, and temperatures that peak at around 28°C.
Looking back to Malta, things continue to heat up, with 12 hours of sunshine each day, temperatures usually above 30°C, and high heat and humidity. Its southern neighbour Tunisia enjoys much the same conditions.
Hottest: Turkey, Cyprus & Egypt
Turkey has to be one of the best destination when it comes to finding really hot and sunny weather in July, with resorts such as Bodrum, Marmaris and Antalya typically receiving 14 hours of sunshine a day, temperatures up to 35°C, and sea temperatures around 24°C.
With these hot temperatures, however, comes high heat and humidity, which some may find uncomfortable. Cyprus has similar weather in July, with roughly two hours less sunshine per day, and maximum daytime temperatures in the mid to low-thirties, making it a touch cooler than the Turkish coast.
Another consideration for those seeking serious heat is Egypt's Red Sea coastline, where the weather is very hot and sunny with extremely high UV (think strong SPF!), and a cloudless sky (almost certainly).
Temperatures reach 35°C on average, with high heat and humidity which can make things a bit sticky. As with Turkey, some people relish heat like this, while others may find it a bit too much.
We're going to mention Dubai, but don't necessarily endorse it as an ideal holiday destination at this time, simply because the weather is extreme in every sense: temperatures in the forties and ferocious heat and humidity make Dubai comparable to an oven, and the majority would find this far too hot and unpleasant.
Being a desert climate there's plenty of sunshine but unlike many other desert areas, the humidity caused by its coastal position means things don't cool off at night, so there's barely any respite.
Long haul - up to 10 hours: Canada & eastern USA
With so many options closer to home, you don't have to go that far to find great weather. However, if you do fancy heading slightly further afield, then a hop across the pond to the eastern edge of Canada and the USA is your best bet, as this area basks in delightful summer conditions with wonderful weather in July.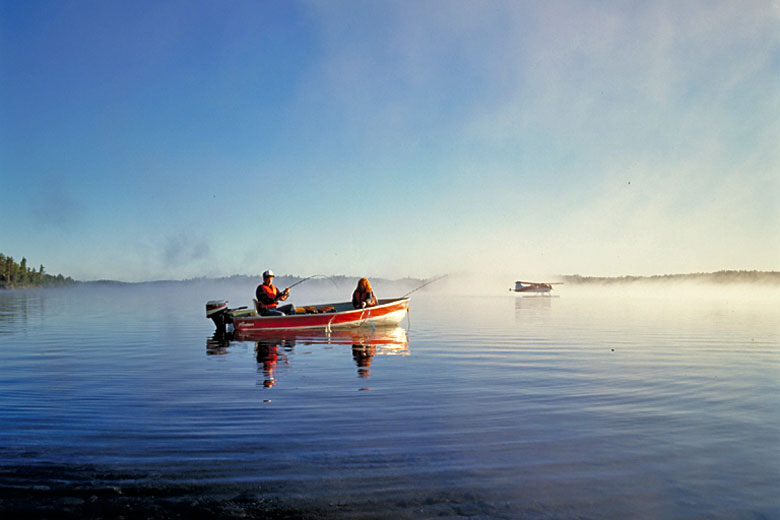 July in Toronto, which sits on the same latitude as Nice in the south of France, is the city's warmest and sunniest month, with nine hours of sunshine a day, and temperatures up to 27°C.
Although July is generally the best month weather-wise in Canada, Toronto feels the benefit more than some places further north or at higher elevations, which tend to be a little cooler.
Hopping southeast over the border we hit the USA's Atlantic coast, which generally benefits from great weather all the way from Boston down to Miami.
July is typically Boston's best month weatherwise, with around nine hours of sunshine, temperatures up to 28°C and moderate heat and humidity. An equivalent destination would be the Italian Lakes, where the weather in July is just perfect, and not too hot.
Looking south, things start to heat up. Although New York has around the same amount of sunshine and heat and humidity, it's a degree or two hotter than Boston, which makes all the difference.
By the time you get to our next stop, Washington, things are properly hot, with nine hours of sunshine, high heat and humidity, and temperatures up to 31°C meaning it can get a bit close.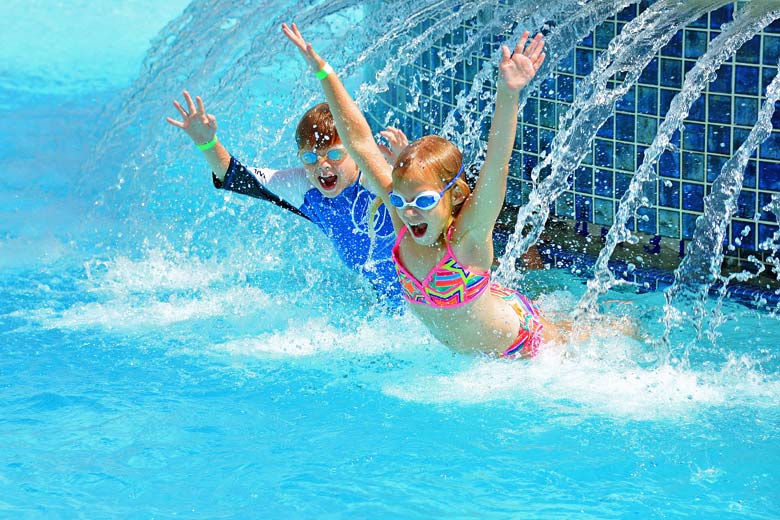 Finally we look to Florida where the weather is ideal for those on the hunt for beach holiday conditions. Although technically in its wet season, which runs from May to October, the Sunshine State retains its title with nine hours a day.
The rain tends to enter in the afternoon, and with very high heat and humidity plus temperatures up to 33°C in the likes of Miami and Orlando, expect it to feel very subtropical (think hot and damp).
Long haul - 10 hours or more: western USA, the Caribbean & Bali
Long haul destinations also benefit from some great weather in July, from the ambient conditions in the Canadian Rockies to the tropical heat of the Caribbean.
For now, we're staying in North America where the weather on the west coast is just as good as the weather on the east coast, with some variations.
Canada & western USA
In Canada's Vancouver, July is the sunniest and warmest month of the year, with nine hours a day and temperatures up to 23°C respectively.
However, weather systems constantly flow in from the Pacific so it can be cloudy with rain on occasion. If you fancy heading to the Rockies, Banff reaches a warm 22°C with eight hours of sunshine.
Heading south into the USA once more, Las Vegas, on the other hand, is considerably hotter, with temperatures up to 40°C most afternoons and pretty much wall to wall sunshine.
Although it's in a desert the atmosphere is not completely dry so you can expect very high heat and humidity as well.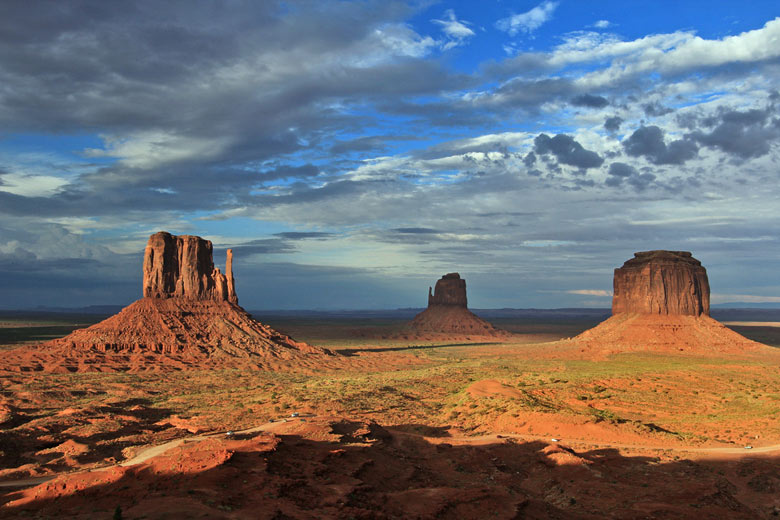 Continuing east we head into Arizona's impressive Monument Valley, which sits 1,600 metres (5,250ft) above sea level but is still quite hot.
July sees 11 hours of sunshine and temperatures which creep up to the mid-thirties during the day, although it cools down significantly at night, and you may experience a passing cloudburst of rain.
We next look west to the coastal metropolis of Los Angeles. The weather here sees the City of Angels bathed in 12 hours of sunshine with temperatures reaching 29°C.
After a touch of morning fog, it typically clears to leave beautiful blue skies during the afternoons, especially through the second half of the month.
The Caribbean & Maldives
For a touch of the exotic, you may be surprised that the Caribbean is a great option in July, with destinations such as Punta Cana in the Dominican Republic and Havana in Cuba seeing nine hours of sunshine a day and temperatures in the low thirties.
Although it's technically the wet season, there's still plenty of sunshine, temperatures are hotter than in the winter months and it's a lot less crowded.
It's worth knowing that July coincides with the region's hurricane season, so there's a small chance that you may encounter a tropical storm, which is one of the reasons it is much quieter at this time of year. Overall, it's generally very good.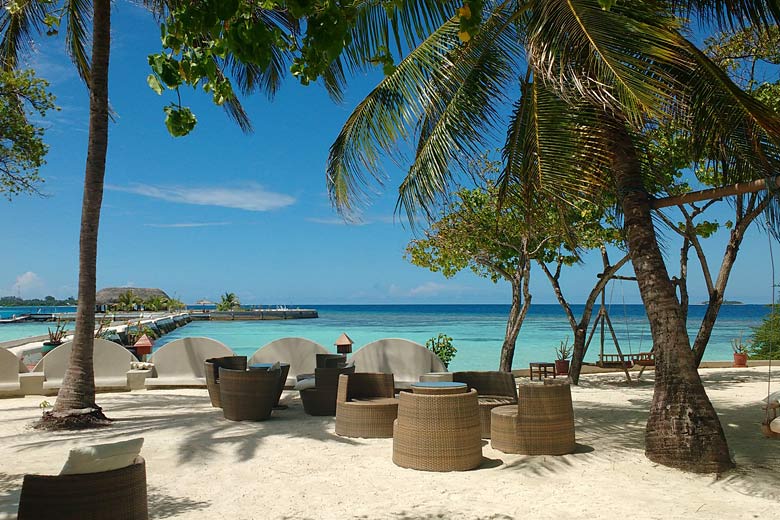 Moving east towards the Indian Ocean, you may want to steer clear of India where the summer monsoon is in full swing during July.
In Goa expect torrential rain and little in the way of sunshine, while Kerala is a bit drier but heat and humidity is extreme, making it feel very tropical indeed.
For something a bit more bearable, try the beautiful Maldives, which is less affected by the summer monsoon and has more in the way of sunshine, with seven hours a day.
Although the weather isn't at its best you will see the sunshine most mornings. The Maldives would be more advisable than Mauritius, however, which is south of the equator and although just starting its dry season, is actually cooler, with daily highs reaching only the mid-twenties and the sea temperature hovering around 24°C.
Indonesia & Australia
Going further east still, Bali sees some of its best weather in July. In fact, it's superb: temperatures normally hit 30°C (the coolest of the year) during the day falling to the low twenties overnight, while the sea is a balmy 27°C and there's no rain.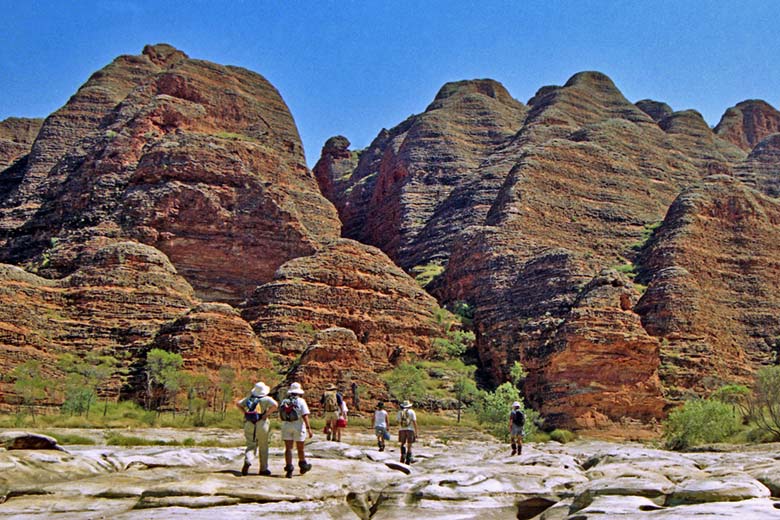 Finally, we hop a thousand miles southeast of Bali to the stunning wilderness region of Kimberley in Western Australia.
Covering an area nearly three times the size of the UK with spectacular scenery, the weather here is beautifully sunny and not too hot. Temperatures reach the high twenties during the day (but cool at night down to around 14°C) and there's almost wall-to-wall sunshine - 10 hours a day.
There are so many diverse and wonderful destinations with great weather in July, however, you'd really have to go a long way (literally) to beat the beautifully calm, warm and sunny conditions found across Europe and the Mediterranean in summer.
Don't be put off by the big resorts found in many places, simply dig a little deeper and find your own private slice of paradise.
For more information on where to go on holiday in July, visit our dedicated page with details of specific destinations, and check out the latest travel deals and discounts to see if you can get to your dream holiday spot with the best weather in July for less.
Where's hot when? monthly weather guides
If you're looking to find out where's hot in any given month, why not simply select from the list below discover top short and long holiday destinations.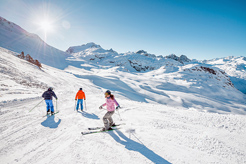 8 of the world's most sustainable ski resorts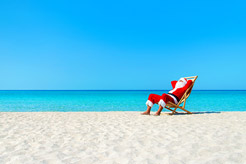 9 places to escape the winter blues this Christmas and next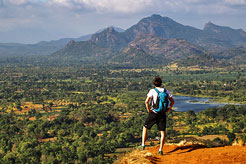 Where to go this Easter for the best weather
Be inspired
Get your weekly fix of holiday inspiration from some of the world's best travel writers plus save on your next trip with the latest exclusive offers
We promise not to share your details
Related posts
Popular travel offers
Explore holidays in the sun for less