November weather: where to go
Jan Feb Mar Apr May Jun Jul Aug Sep Oct Nov Dec
November offers something for everyone in destinations around the globe. Whether you're after a quick getaway or a more far-flung adventure, our specially created list of short and long haul holiday spots from the Canaries to the Caribbean is sure to both inspire and excite.
Where is hot in November for 2024/2025?
Below are average maximum temperatures at popular holiday destinations in November. Select a destination to see more weather parameters.
Destinations by world areas
Places with the best holiday weather in November
November marks the start of winter in the northern hemisphere with short days, long dark nights and the heating firmly switched to 'on'. It also kicks off the winter sun period, when many people flee for some seasonal sunshine.
If you're planning an end of year escape, you're likely to be hoping to go somewhere with good weather. However, as everyone's definition of ideal conditions varies, it's a question of matching your preferences with the right destination.
Read on for our curated selection of short and long haul places that offer a mix of warm, hot and sunny weather in November.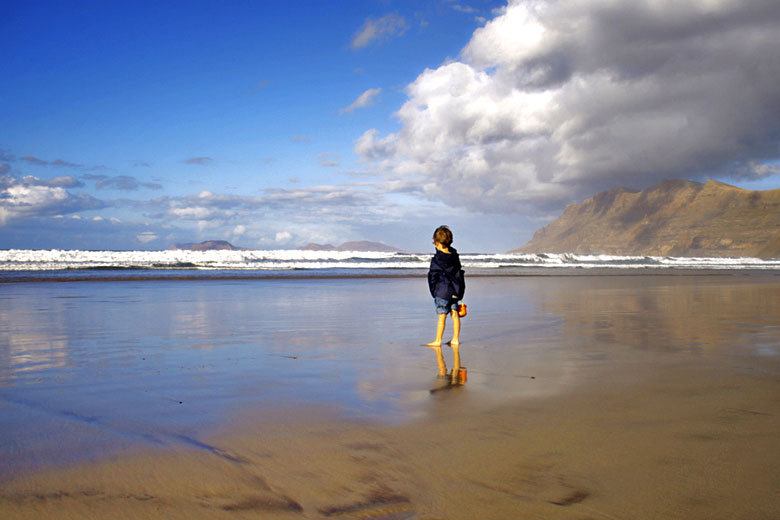 Short haul: Canary Islands, Cape Verde, Gambia & more
There's no getting away from it: November across Europe, the Mediterranean and North Africa is not what you'd call hot.
It's a time of transition when many of the most popular holiday spots really cool down after the final push of October, and peak seasons come to an end.
That said, there's still ample nice weather to be had close to home. You might not find intense heat but there are plenty of places within easy reach of the UK that offers warm sunshine and a break from the late autumnal chill.
First up are the ever-popular Canary Islands. The Spanish archipelago welcomes holidaymakers from January to December thanks to its ambient conditions, and November is no exception.
There's only a gradual change from conditions in October, so nothing too dramatic there. Daytimes peak at around 22°C to 23°C with six to seven hours of sunshine, ensuring ideal conditions for taking in the sights.
Evenings, however, are cooler, dropping to 15°C, so it's a good idea to pack extra layers.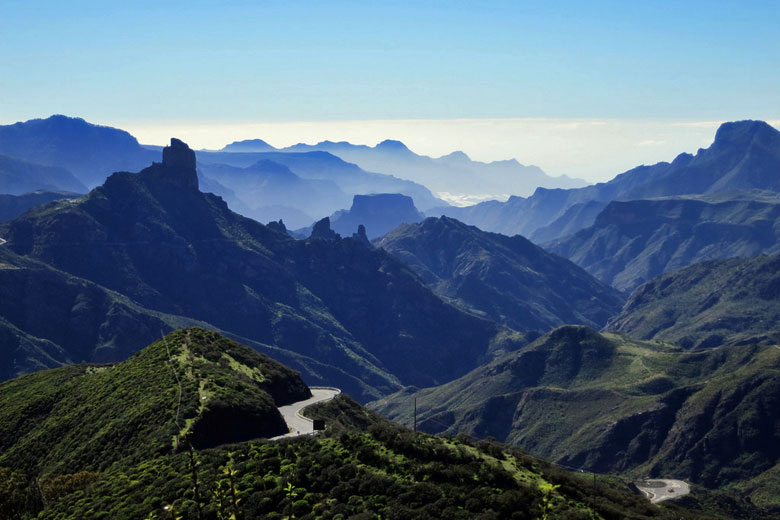 While conditions across the islands are quite consistent, of the big four, Lanzarote and Fuerteventura tend to be sunnier, while Gran Canaria and Tenerife are slightly warmer.
Wherever you go, you'll find the sea is a little nippy at around 22°C, so you might want a hotel with a heated pool for swimming. Overall, November in the Canary Islands is warm and sunny; perfect for a short escape from the UK.
Another destination which not only has fabulous weather in November but is also increasingly popular with UK holidaymakers, is Cape Verde.
This small African island nation is another Atlantic archipelago that sits around a thousand miles south of the Canaries, and just over 400 miles west of Senegal.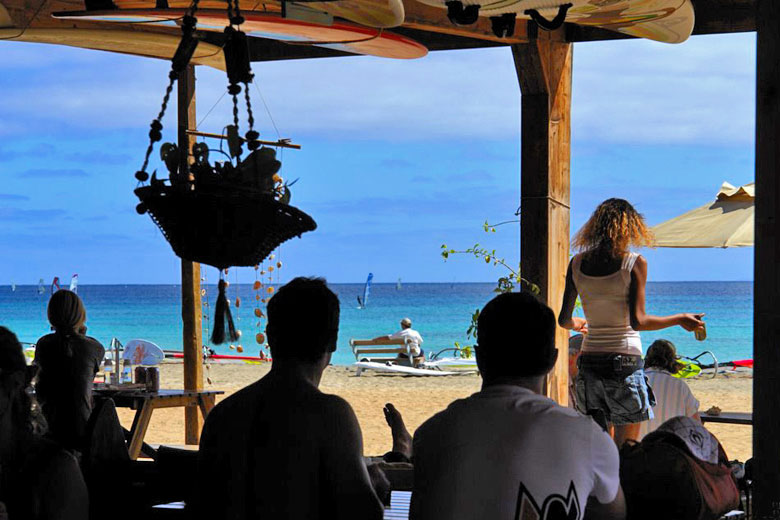 The weather here in November sees temperatures in the high twenties with seven hours of sunshine, and virtually no rainfall.
Although there's only moderate heat and humidity, the surrounding ocean acts like a giant blanket, insulating the islands, keeping things nice and toasty, so evenings rarely drop below 22°C.
The sea is also nice and warm at 26°C though, thanks to Cape Verde's characteristic wind, it can get a little rough. While this is loved by surfers and windsurfers, you may want to book accommodation with a pool so you're not reliant on gentle sea conditions.
Lying just under 500 miles to the east of Cape Verde is the tiny African country of Gambia. This is another place which has seen a surge in popularity, with more and more airlines and holiday companies whisking holidaymakers to its Atlantic shores.
Promising hot, sunny conditions, it's a treat in November - in fact, it's possibly the best month to visit Gambia.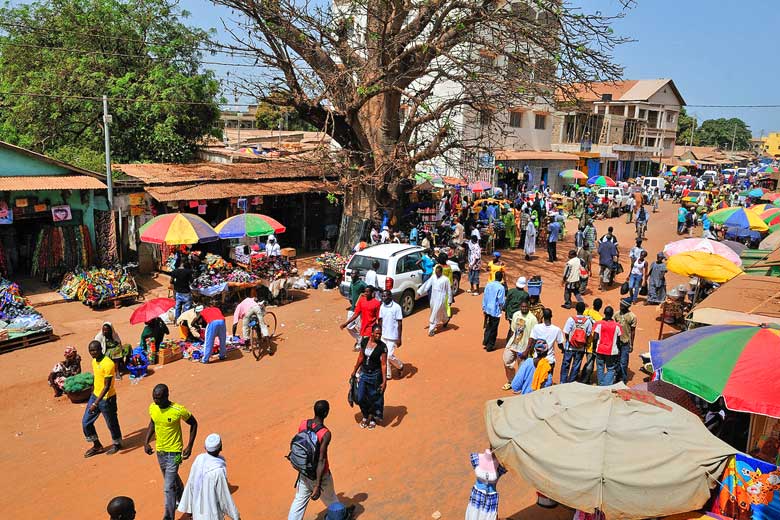 By this time, the wet season has moved on leaving behind slightly fresher conditions. November sees temperatures reach around 33°C, and there's an abundance of sunshine with roughly nine hours per day.
The sea is incredibly warm at 28°C, perfect for swimming or bobbing about, although there's high heat and humidity, and very high UV.
The thing to watch out for here are evening temperatures that tend to take a dive, dropping by more than 10°C to around 19°C or 20°C. While this isn't cold, it's a stark contrast to daytime temperatures and could be somewhat surprising given that you're in the tropics.
Gambia is the closest true beach holiday destination in November, and a great option if you're on the hunt for sunshine closer to the UK.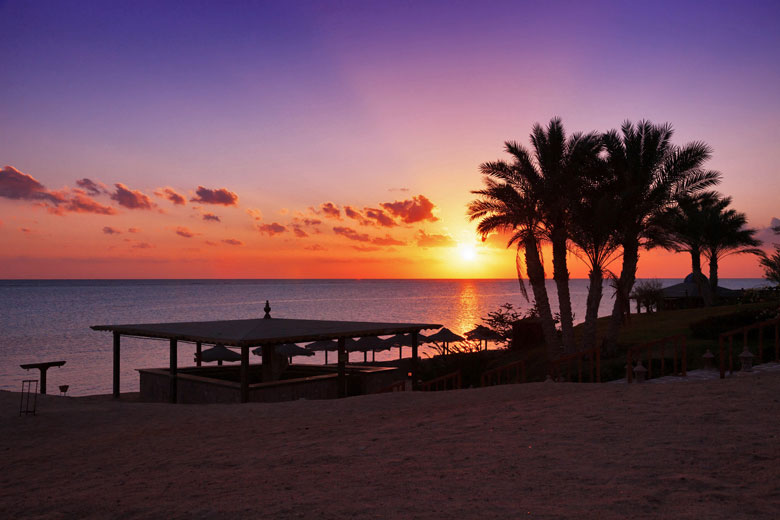 Sticking with Africa, Egypt offers warmth and sunshine with weather that mirrors some Mediterranean spots at the height of summer.
The Red Sea resort of Marsa Alam on Egypt's eastern coast makes the most of residual summer heat with a sea temperature of around 26°C - ideal for swimming and water sports.
Days enjoy highs of around 27°C while evenings drop to around 18°C. There's only moderate heat and humidity and high UV, so you will still need a good SPF.
Importantly, there's no real chance of any rain. If you decided to head inland to the likes of Aswan or Luxor, you'll find it's perhaps a degree hotter by day, although you'll need to search for a heated pool.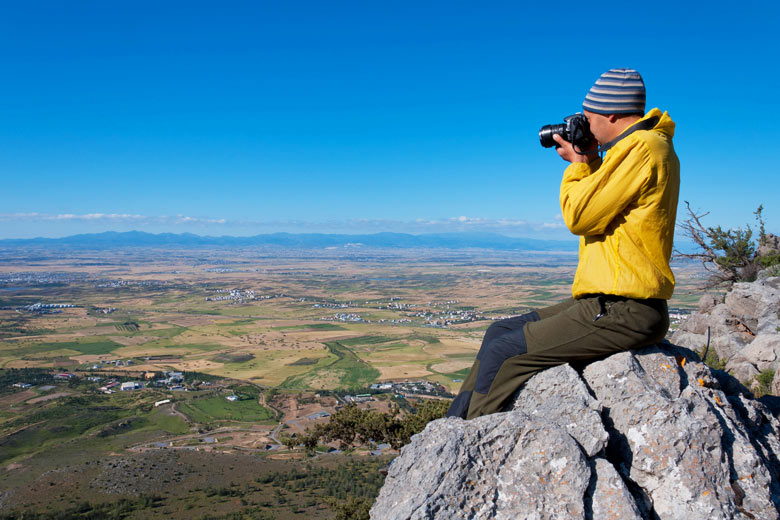 Our final stop is Cyprus in the eastern Med, where the weather ticks a lot of boxes in November.
As well as being hugely accessible from numerous airports across the UK, Cyprus, at this time, is the warmest and sunniest place in the Mediterranean - although that's not necessarily saying too much.
Cyprus is comparable to the Canaries with more than seven hours of sunshine, coolish seas at 22°C, and daily highs of around 21°C, although evenings dip to about 12°C.
Cyprus is, without doubt, your best bet when it comes to finding good, sunny weather in the Mediterranean, even though it's not hot enough for a full-on beach break.
Long haul - up to 10 hours: Barbados, Dubai, Oman & more
While there's some lovely weather to be had within a short flight of the UK, for something a little more exotic you will have to fly further. There are a few stand out holiday destinations offering fabulous conditions in November, and it's only right that we start in the Caribbean.
Expect palm-lined platinum beaches and turquoise waters brimming with marine life - the Caribbean is everything it's rumoured to be and more, and November is a great time to visit.
Islands across the region enjoy temperatures in the high twenties to low thirties with around eight hours of sunshine each day.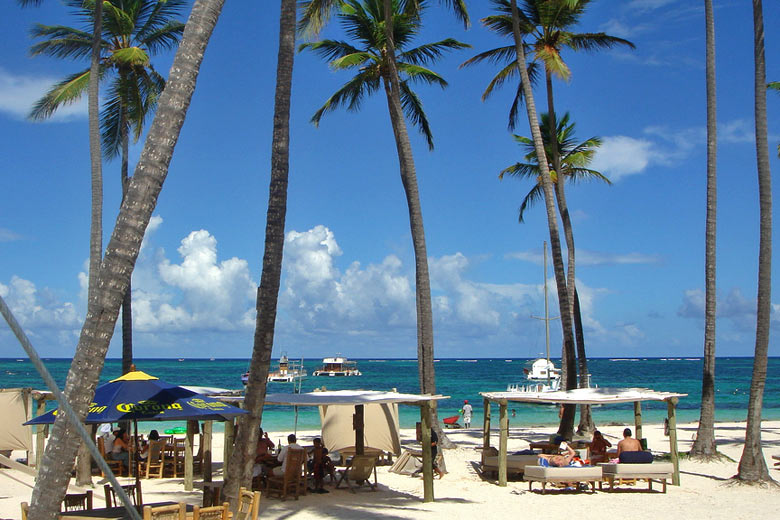 If you make for the Dominican Republic, in particular to the eastern resorts around Punta Cana, you'll find highs of 30°C, dropping no lower than 22°C by night.
The sea is warm at 28°C and the high level of heat and humidity completes the tropical beach feel. It's coming to the end of the wet season in the Dominican Republic in November, and while there's a chance of seeing some passing rain, it's unlikely to be anything to dampen your holiday spirit.
Stick to the east where there's more sunshine and less cloud, as destinations to the north, such as Playa Dorada, are more prone to rain at this time.
Barbados is similar, except with very high heat and humidity, and the two benefit from being the region's most sunkissed beach destinations at this time.
It's worth noting that November is the last month in the hurricane season but you'd be unlucky to encounter any storms, especially the further south you go.
From the shores of the Caribbean to the Persian Gulf and the Arabian Sea, both Dubai and Oman have beautifully hot weather in November.
By this time, these desert destinations are less furnace-like than the previous months but still hot and sunny enough for great beach weather.
In Dubai, the ferocious heat and humidity, which sits on top of the already elevated temperatures in summer, has subsided to a moderate level, and daily highs peak at around 31°C.
There's nine hours of sunshine, not to mention the least amount of cloud cover all year round, and the sea is very inviting at 28°C. Evenings are warm at 18°C, and you'd be unlucky to see any rain. Just watch out for the UV, which remains high.
As for Oman, with its rich history and stunning natural landscape, conditions are similar, with perhaps just a dash more sunshine at 10 hours a day.
The sea temperature is a shade cooler but still warm enough to enjoy at 27°C. Both offer great weather for a beach break, and if you fancy doing something different, such as hitting the malls of Dubai or losing yourself in Muscat's Sultan Qaboos Grand Mosque, it's perfect for that too.
Long haul - 10 hours or more: Acapulco, Malindi & Rajasthan
November presents the perfect opportunity to escape reality and indulge in something a bit special, and there's no better way of doing this than with a long haul break to an exotic destination.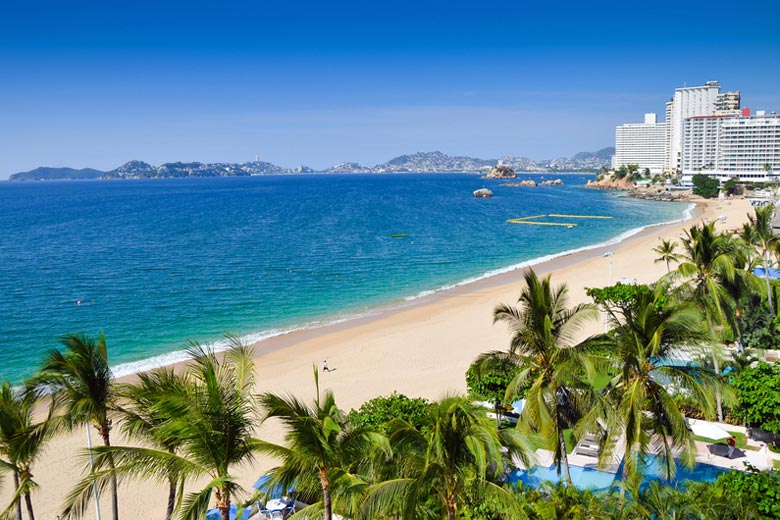 For a taste of Mexico that's a little different why not consider the Pacific coastal resort of Acapulco.
Here, the dry season is kicking off, and it is hot. Daily highs in the low thirties couple with very high heat and humidity to create intense conditions, ideal for those after some serious heat.
It isn't confined to the land either, with the sea bath-like at 30°C. Days are long with eight hours of sunshine, minimal chance of rain or a tropical storm, and very high UV, so don't forget your SPF. Evenings remain warm also, sinking no lower than about 21°C.
If you're thinking of heading east to the shores of the Indian Ocean, Kenya's Malindi is a real winner.
Choose one of the luxurious resorts from which you can make the most of the wonderful weather, including temperatures in the low thirties, nine hours of sunshine (November is Malindi's sunniest month of the year), and warm evenings.
The sea is also very welcoming at 28°C. You may encounter some rain, but it won't last. If you fancy taking a trip of a lifetime, try big game fishing, as November ensures conditions are ideal.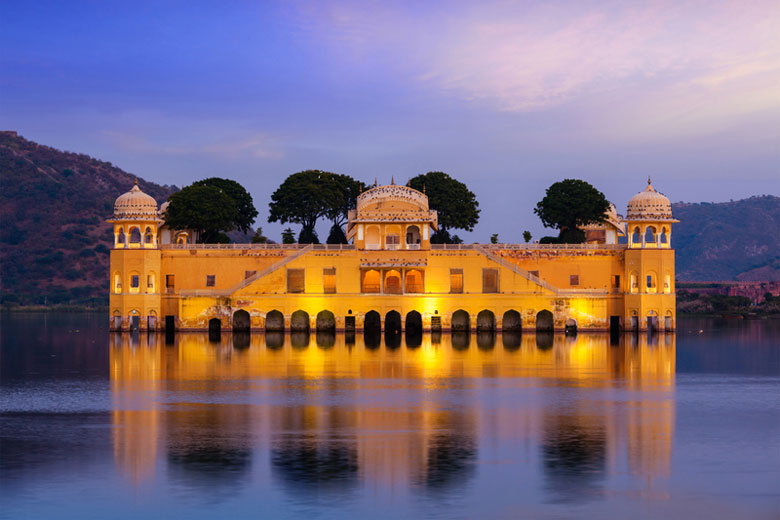 There's one more destination which really deserves a mention in November is superb, and that's the province of Rajasthan in northern India.
There's so much to see and do here; it is an eclectic mix of ruins, colourful culture, divine cuisine, and stunning scenery, and November is the best month of the year to soak it all in.
Based on conditions around the state's capital, Jaipur, you'll find long sunny days with nine hours of sunshine and temperatures reaching 29°C.
November sees only a moderate level of heat and humidity, which means it certainly feels hot but not too uncomfortable. Evenings are cooler, so you will want some extra layers for after the sun goes down.
Want to know more? Check out our where to go on holiday in November section for further travel inspiration. Don't forget to visit our collection of holiday deals and discounts as well to ensure you bag a great value winter sun break.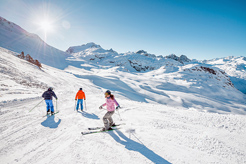 8 of the world's most sustainable ski resorts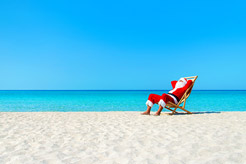 9 places to escape the winter blues this Christmas and next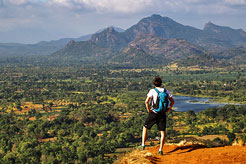 Where to go this Easter for the best weather
Be inspired
Get your weekly fix of holiday inspiration from some of the world's best travel writers plus save on your next trip with the latest exclusive offers
We promise not to share your details
Related posts
Popular travel offers
Explore holidays in the sun for less