June weather: where to go
Jan Feb Mar Apr May Jun Jul Aug Sep Oct Nov Dec
The weather in June varies greatly across the globe. For UK holidaymakers, it tends to mark the start of seriously warm and sunny conditions closer to home in Europe.
Looking to spend June in the UK? Check out our handpicked list of places to visit in the UK for the best weather in June.
Where is hot in June for 2024/2025?
Below are average maximum temperatures at popular holiday destinations in June. Select a destination to see more weather parameters.
Destinations by world areas
Places with the best weather in June
To help you make the right decision about where to go based on the weather in June, we've created this comprehensive guide to conditions, considering everything from Europe's welcome high pressure and ensuring long, sunny days, to the wet season of the Northern Hemisphere tropics, and dry winter season of the Southern Hemisphere tropics.
Find out more about just some of the short to long haul destinations that shine during June: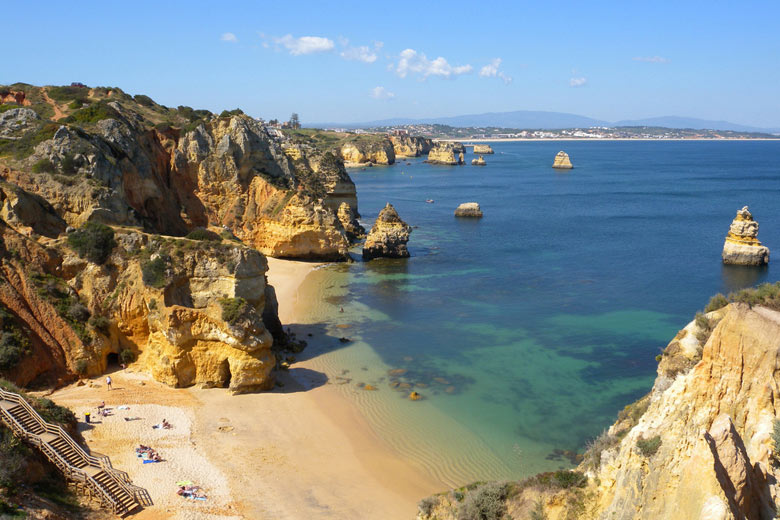 Short haul: Greece, Turkey & the Algarve
Close to home, the weather in popular holiday spots such as Majorca, the Costa del Sol and the Algarve, is cooler than you might expect.
There's about 10 to 11 hours of sunshine, daytime temperatures peak around the mid-twenties, which is just warm enough for a beach holiday.
The sea is usually slightly warmer in Majorca than Marbella but still a cool 20 to 21°C, while the Algarve is always that bit colder thanks to the influence of the Atlantic Ocean.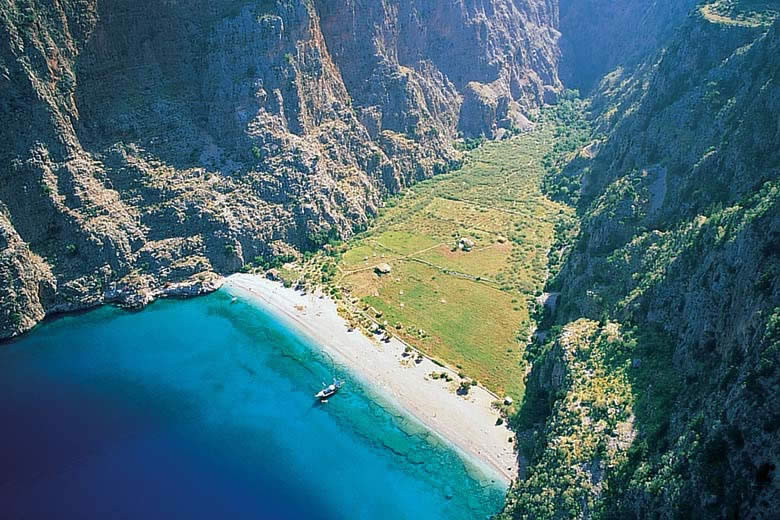 It's a different story in the eastern Med, however, where it's considerably warmer and sunnier. Here you'll find some of the best weather in Greece, Turkey and Cyprus.
Temperatures reach the low thirties and you're unlikely to spot a cloud in the sky, while on average, there's an impressive 13 hours of sunshine a day in places such as Marmaris.
Sea temperatures are warmest in Cyprus and Antalya at 24°C, while Bodrum and Marmaris are a degree or two cooler, and the Greek Aegean islands cooler still.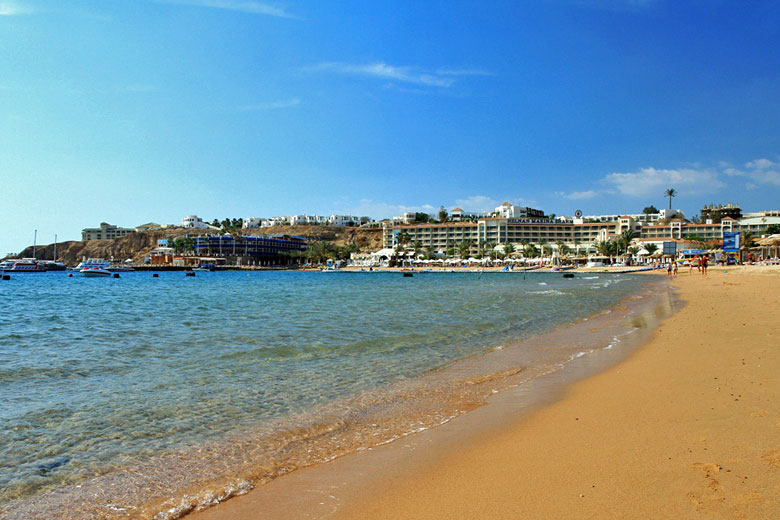 If you're after truly hot beach weather without the long-haul flight, head to likes of Hurghada on Egypt's Red Sea coast.
Here, temperatures regularly hit the mid-thirties, sometimes higher, and you can expect 13 hours of bright sunshine a day, while the sea is a pleasant 26°C.
Long haul - up to 10 hours: Florida & the Bahamas
The good news for UK holidaymakers seeking destinations with the best weather in June, is that it's actually rather difficult to find long haul options that compare favourably with European destinations, at least in terms of sunshine.
Days in Europe are much longer and sunnier than in many places further south and east towards the equator. In the tropics, for example, it's usually less sunny than Europe with very high heat and humidity, although you would find warmer sea temperatures.
Places like Thailand, Vietnam, Sri Lanka and the Maldives fall into this category.
Meanwhile, India sees the arrival of its summer monsoon, bringing very cloudy conditions with lots of rain. You can see why the weather in June at these much-loved destinations is not ideal for those on the hunt for a sunny break.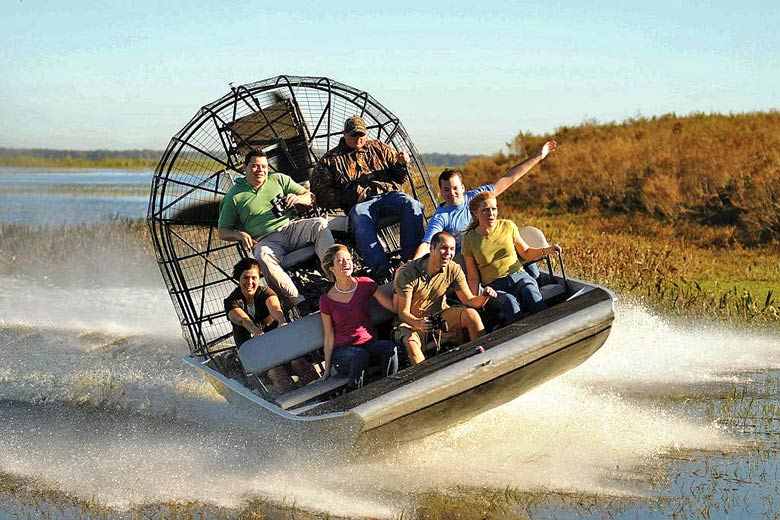 Looking west to Florida, it's different again, as the weather is actually very good. Even though it's technically the wet season, there's still as much as 10 hours of sunshine a day in some places.
Daytime temperatures often rise above 30°C in or around the Gulf of Mexico, but heat and humidity is also very high. You'll find cooler temperatures along Florida's Atlantic coast, including Miami, due to its prevailing east wind from the sea, and lower levels of heat and humidity.
Alternatively, head 200 miles southeast to the Bahamas. It's a little cooler than Florida, and not as hot as Caribbean favourites such as Barbados and St Lucia.
Temperatures reach 30°C in Nassau and, while heat and humidity is high, it remains lower than Florida. The sea is a delightfully warm 28°C, perfect for a dip.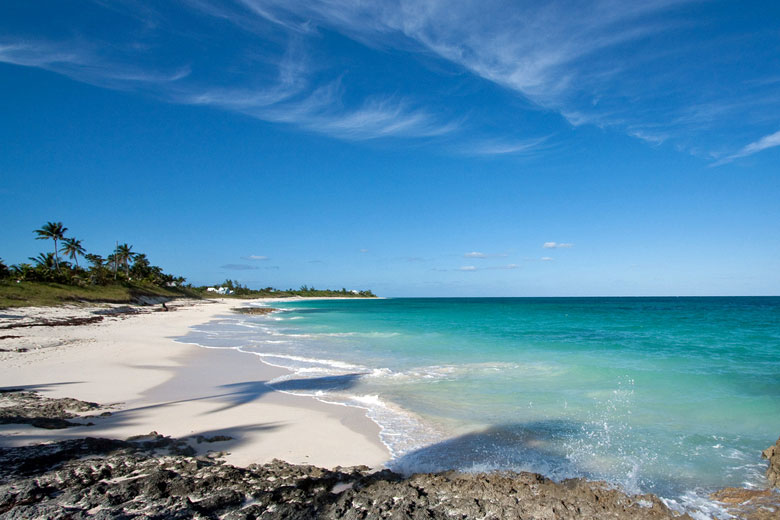 It's important to note that both Florida and the Bahamas could be affected by tropical storms during this time, but the risk is low. Try our interactive tropical storm risk calculator to find out more.
Long haul - 10 hours or more: Bali & Zanzibar
Turning south towards destinations below the equator such as northern Australia and the southern islands of Indonesia, June marks the middle of winter, which brings dry conditions and lots of sunshine.
A good example is beautiful Bali, which is only a hop from the equator ensuring that temperatures are never what you'd call cold.
It's less humid in June than at other times of the year, such as from November to March, and you can expect nine hours of sunshine a day with temperatures in the thirties.
Finally, another fantastic long haul destination is the east African island of Zanzibar. This paradisical gem sits 30 miles off the coast of Tanzania and just over an hour's flight from Nairobi.
The weather in June in Zanzibar is very similar to that of Bali, with daytime temperatures averaging 30°C, although there is high heat and humidity. You can look forward to eight hours of sunshine a day and balmy sea temperatures at around 27°C.
Overall, the weather in June sees high pressure over the Med combine with the longest days of the year to guarantee lots of sunshine and little chance of rain-spoiled holidays in Europe.
Northern hemisphere tropics are hot and sunny, with cloud and rain at times, and high humidity, while southern hemisphere tropics are into their winter dry season with lots of sunshine and cooler temperatures when compared with their summer conditions.
Ultimately, you have the option to stay a little closer to home for hot and sunny weather by June but it boils down to what exactly you want from your holiday, be it a beach break, city tour or more active adventure.
If you'd like to read more, visit our where to go on holiday in June section, and don't miss our collection of travel deals and discounts if you're feeling inspired to get booking your break to a destination with the best weather in June.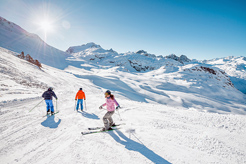 8 of the world's most sustainable ski resorts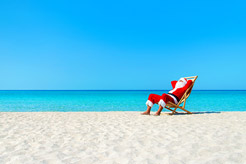 9 places to escape the winter blues this Christmas and next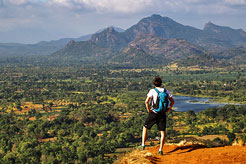 Where to go this Easter for the best weather
Be inspired
Get your weekly fix of holiday inspiration from some of the world's best travel writers plus save on your next trip with the latest exclusive offers
We promise not to share your details
Related posts
Popular travel offers
Explore holidays in the sun for less