February weather: where to go
Jan Feb Mar Apr May Jun Jul Aug Sep Oct Nov Dec
With January out of the way and half term calling, February is a popular time for many to go on holiday.
Where is hot in February for 2024/2025?
Below are average maximum temperatures at popular holiday destinations in February. Select a destination to see more weather parameters.
Destinations by world areas
Places with the best weather in February
From exciting cities to beautiful beaches, there are destinations all around the world with great weather in February. It's simply a question of choosing the one that's right for you and your holidaying needs. Read on to discover our pick of places that truly shine in February: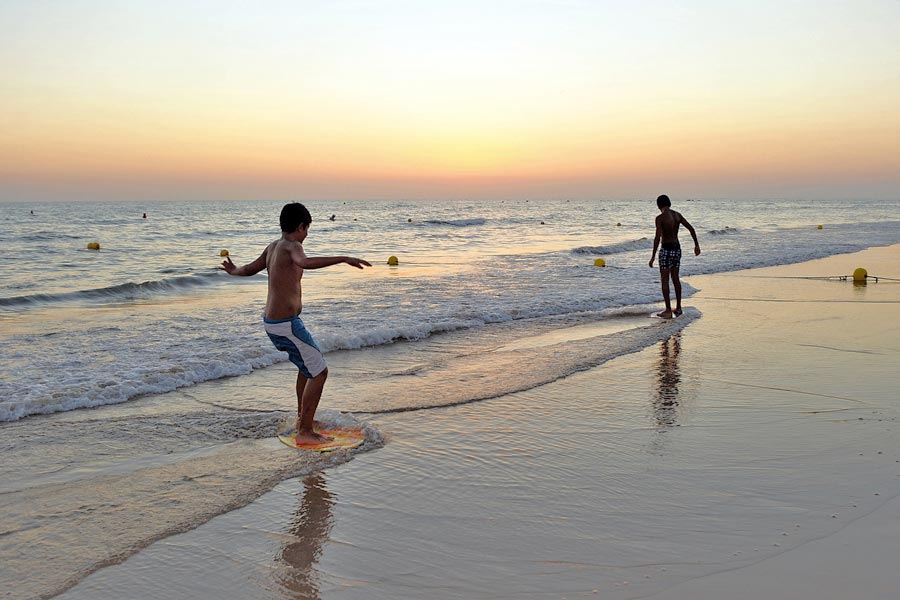 Short haul: Canary Islands, Morocco & Egypt
It's no great surprise that the weather in popular destinations close to home is less than ideal for a hot and sunny holiday at this time.
If you fancy catching some rays without travelling too far, you have a few options that will ensure you get a touch of sunshine, although perhaps without the reliable heat and drier conditions of the coming months.
The easy-to-reach shores of the Med may be no place for those after a beach break in February, however, the Canary Islands offer an attractive alternative, as it's warmer and sunnier than anywhere in the Med at this time of year.
The islands have much the same sort of weather with seven hours of sunshine on average, and daytime highs around 20°C falling to 12-13°C overnight.
As a comparison to the Mediterranean island of Cyprus, Larnaca is 4°C cooler with a greater chance of rain, and up to an hour's less sunshine each day.
Even though the average number of days with rainfall is limited to three, the Canary Islands are vulnerable to low pressure systems, which can bring generally bad conditions in February that may linger - something to be aware of.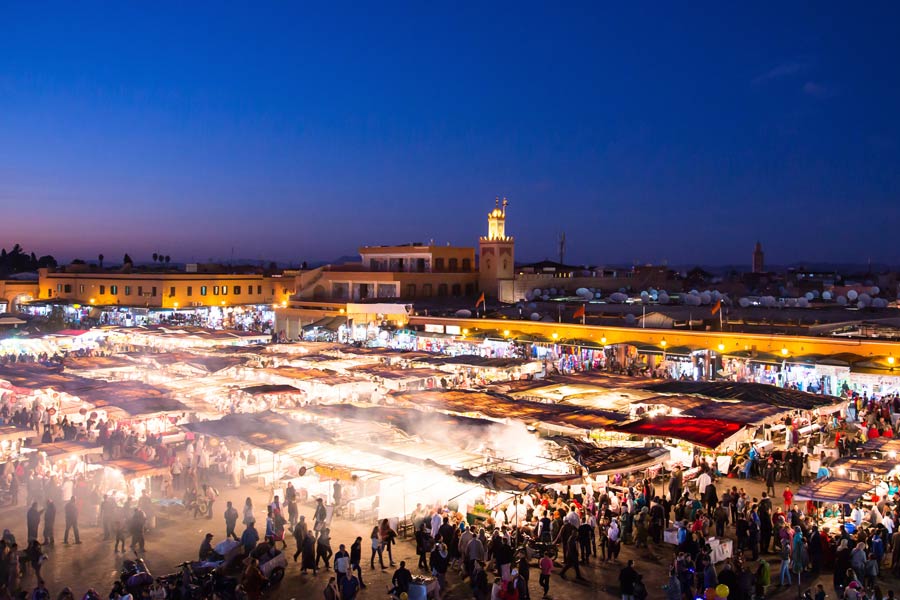 For a completely different experience, head to Morocco where the weather is usually a tiny bit sunnier than the Canaries.
Take the southern town of Ouarzazate, which is home to a well-known film studio, and Aït Benhaddou - a collection of ochre-coloured kasbahs and renowned UNESCO site.
Here, temperatures peak at around 19°C before plummeting to around 4°C at night, although there is plenty of sunshine (eight to nine hours), no heat and humidity to speak of, and only moderate UV.
Majestic Marrakech is similar in February, if a touch warmer but slightly less sunny (evening temperatures dip to around 7°C here).
Ultimately, the comfortable, sunny weather in February at these Moroccan destinations makes it a great time to explore ancient sites, souks, walking trails, and more before the somewhat overbearing heat of summer.
As for a country with the warmest and sunniest weather in February, Egypt takes gold - but only just. In short, it's the place with most inviting conditions close to home, although arguably still nowhere near the truly delightful weather that Egypt enjoys during throughout the rest of the year.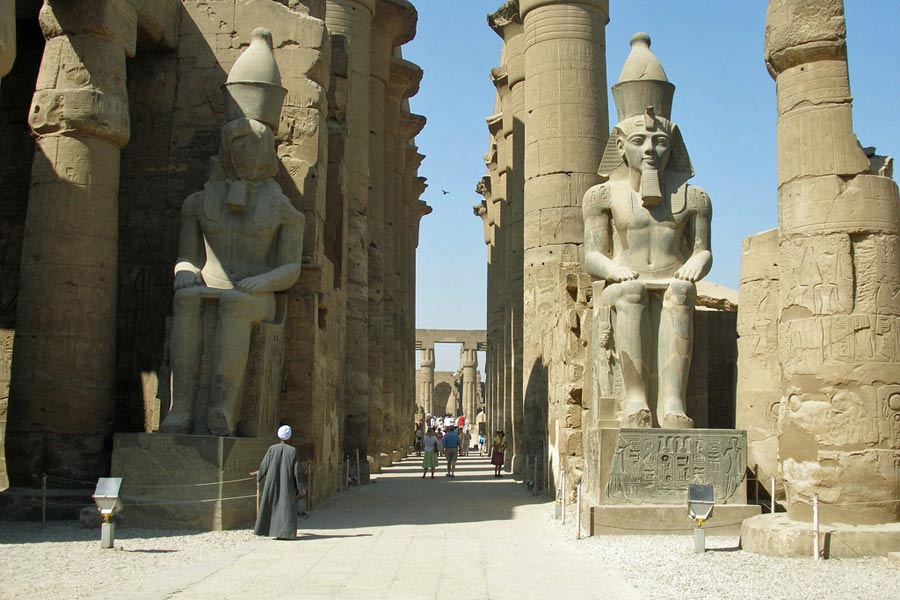 The Red Sea resort of Marsa Alam basks in plenty of sunshine in February with temperatures in the mid-twenties, 10 hours of sunshine, and the sea at around 22°C.
For a different kind of Egypt, head further south to Upper Egypt where Luxor and Aswan see temperatures up to 26°C.
Generally speaking, the weather here is comparable to that of Marsa Alam, however, here you can find a hotel with a heated pool and soak up every minute of being by the Nile.
Long haul - up to 10 hours: Barbados, Dominican Republic & St Lucia
The Caribbean: an exotic blend of white beaches, warm waters, and coconut laden palms, and the truly closest region to the UK with the best beach weather in February.
While the whole area is very much 'in season' at this time, it's the southern islands that have the most delightful conditions.
Don't worry about rain as you're very unlikely to encounter any during this dry period, apart from in the northern Caribbean, which is susceptible to cold fronts that occasionally slip down from the United States bringing rain and cooler conditions.
As a general rule, the further south you go, the sunnier it gets.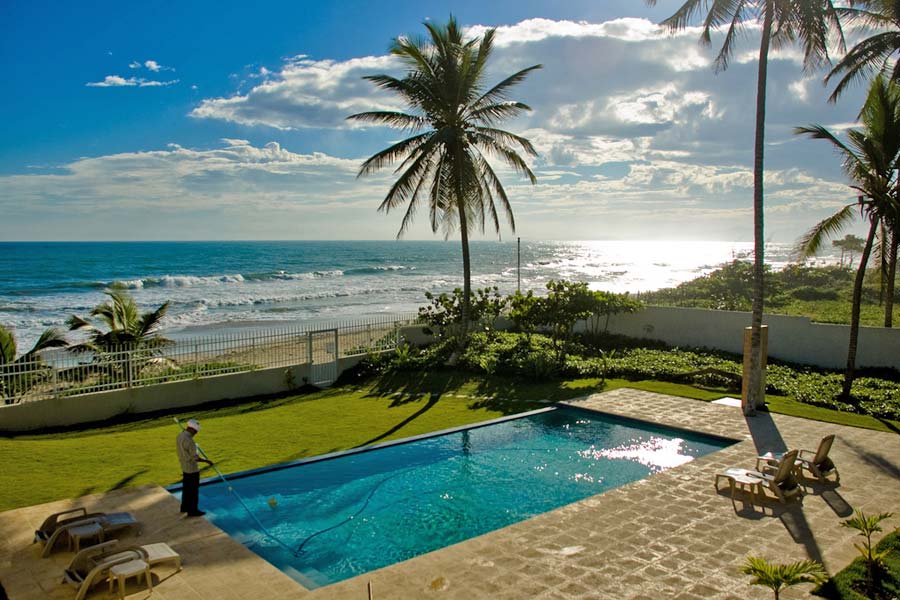 The Dominican Republic is a real winner with many holidaymakers.
This is in part due to the many great value deals but also thanks to the eight to nine hours of sunshine, temperatures of 28°C, falling no lower than 20°C by night - ideal conditions for a beach break.
The sea is more than adequate for swimming and watersports at 26°C, although there is very high UV, and moderate heat and humidity to contend with.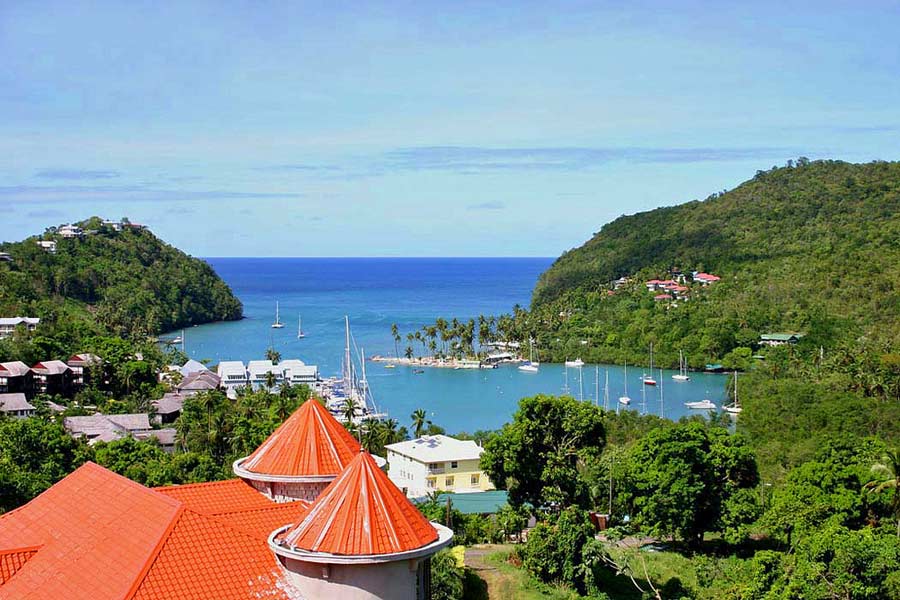 Likewise, Barbados and St Lucia - longtime favourites with British sun seekers that have a little extra cash to splash - have very similar weather in February, although the UV is extreme, and Barbados has high heat and humidity.
Looking for a half term holiday? Don't miss our pick of family-friendly places with great weather in February plus great value deals to get you there.
Long haul - 10 hours of more: Cape Town, Maldives, Goa & Thailand
If you're prepared to travel for your sunshine, Cape Town makes a wonderful city break in February.
With temperatures between 25°C by day and 15°C by night, 10 hours of sunshine and low heat and humidity, February is comparable with Marbella in June.
The sea, however, is far cooler due to the Antarctic current, making Cape Town a fabulous option for those after sunshine and warmth without a beach.
If a beach is nonnegotiable, fear not, as there are plenty of exceptional holiday destinations with divine weather in February for those happy to embark on a long haul flight.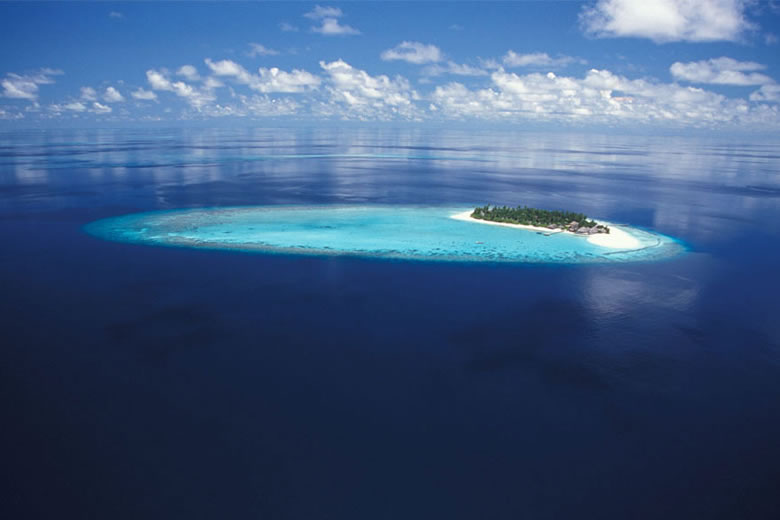 Looking to the warm Indian Ocean with its glorious beaches and luxurious resorts, the Maldives is a clear winner in February.
The northern atolls, in particular, enjoy between nine and 10 hours of sunshine in February (which is the sunniest month of the year here), while daytime temperatures rise to 30°C or more.
You'll also benefit from warm evenings with temperatures rarely falling any lower than 25°C. Then there's the sea, which peaks at around 28°C - great for discovering the island nation's renowned marine life and reefs through snorkelling or diving.
Glancing northeast, Goa is, without doubt, the sunniest of all our suggestions.
The weather at this popular Indian resort can see temperatures stretch up to 32°C during the day, with 10 long hours of sunshine before sinking no lower than 20°C after dusk.
The sea is more than pleasant at 28°C, while the high heat and humidity and extreme UV add to the tropical experience.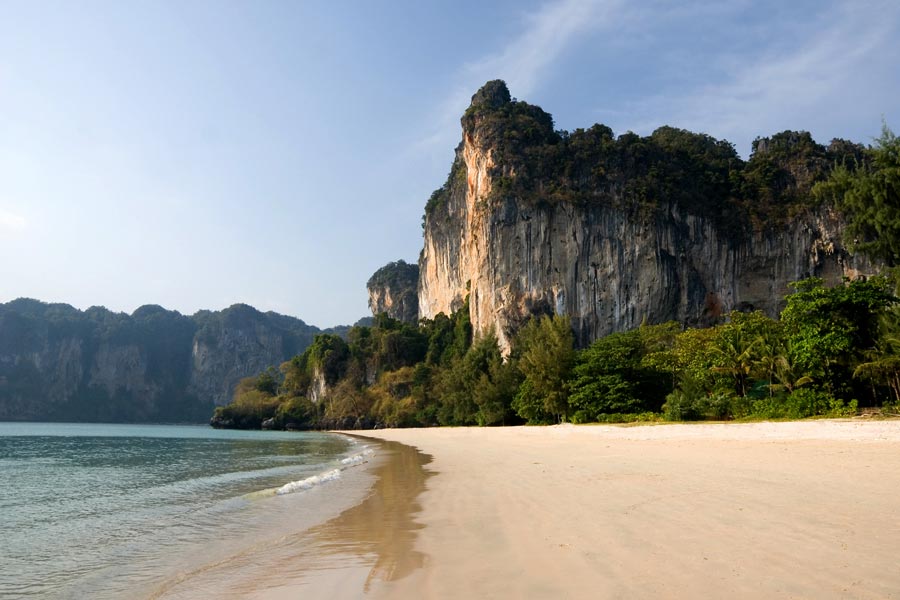 Another option, which is slightly warmer than both Goa and the Maldives, is southern Thailand.
With just over nine hours of sunshine a day, temperatures into the low thirties, and sea temperatures at 28°C, resorts such as Phuket have inviting weather in February.
The mountainous city of Chiang Mai to the north is another treat with temperatures up to 32°C and almost cloudless blue skies, although there is high heat and humidity, and extreme UV.
Southeast Asia is a hive of activity at this time of year. However, take note of the northeast monsoon, which blows strongly over China at this time of year.
It tends to bring cold and sometimes cloudy wet weather to the likes of southern China (including Hong Kong) and northern Vietnam, which can persist for days.
As you can see, there are loads of places (near and far) with enjoyable weather in February. If you'd like to read more, check out our dedicated where to go on holiday in February section.
Don't forget to visit our travel discounts page for the latest special offers on holidays flights, hotels and more.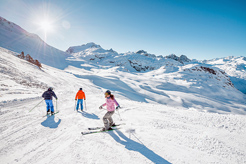 8 of the world's most sustainable ski resorts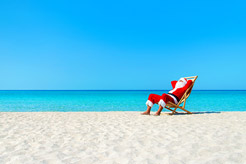 9 places to escape the winter blues this Christmas and next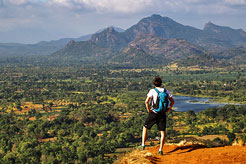 Where to go this Easter for the best weather
Be inspired
Get your weekly fix of holiday inspiration from some of the world's best travel writers plus save on your next trip with the latest exclusive offers
We promise not to share your details
Related posts
Popular travel offers
Explore holidays in the sun for less