September weather: where to go
Jan Feb Mar Apr May Jun Jul Aug Sep Oct Nov Dec
September is one of the nicest months of the year to go on holiday.
Where is hot in September for 2023/2024?
Below are average maximum temperatures at popular holiday destinations in September. Select a destination to see more weather parameters.
Destinations by world areas
Places to go with the best weather
To help you decide where to go for great weather in September, we've picked our favourite destinations. There are many exciting places worldwide, but this selection of short, medium and long haul holiday hot spots will hopefully whet your appetite.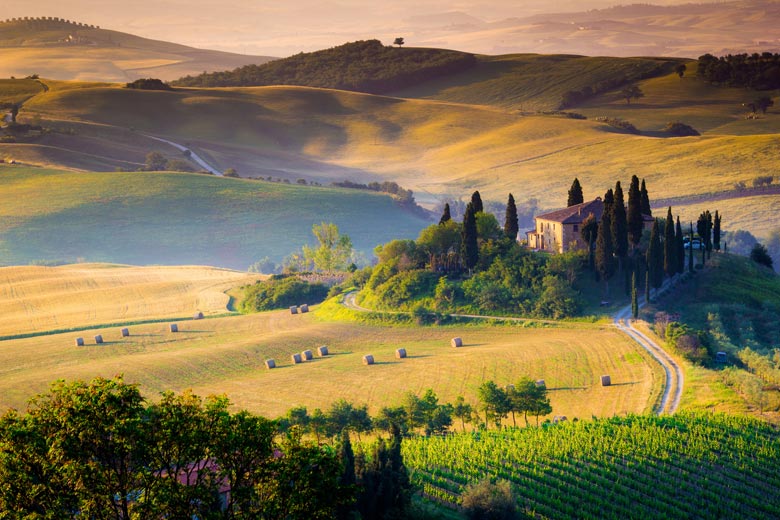 Short haul: the Canary Islands, Egypt & Malta
The weather in September is on the turn in Europe with conditions in many destinations starting to think about autumn. This means that the soaring heat of the previous months in the Med has gone, although you can still find places with warm and sunny conditions within five hours of the UK.
Year-round favourite the Canary Islands continues to offer very pleasant weather, with temperatures in Tenerife, the largest of the Canaries, reaching 28°C and around eight hours of sunshine.
Although heat and humidity is low, UV is still very high, so there's a good chance of getting red faces if you don't slather on the SPF. Lanzarote to the northeast is similar, although roughly one or two degrees cooler.
Heading east, Greece, Turkey and Cyprus are still your hottest destinations within Europe, offering oodles of sunshine - between 10 and 11 hours a day - and temperatures between 28°C and 33°C.
There's a mix of moderate to high heat and humidity levels, while sea temperatures are actually the hottest in the Med around Cyprus and Antalya in Turkey, reaching 27°C.
If it's seriously hot and sunny weather you're after, then Egypt's Sharm el Sheikh has the top spot. You'll find 11 hours of glorious sunshine, temperatures around 33°C, and sea temperatures positively balmy at 28°C.
The difference here is that the heat and humidity level is still high with very high UV, meaning everything feels that little bit hotter. Tunisia is similar, although a little fresher with temperatures peaking at 31°C in Djerba.
It's a touch fresher still in the more northern resort of Hammamet which, although warm up to 30°C, receives a bit less sunshine, has only moderate heat and humidity, and sea temperatures around 25°C.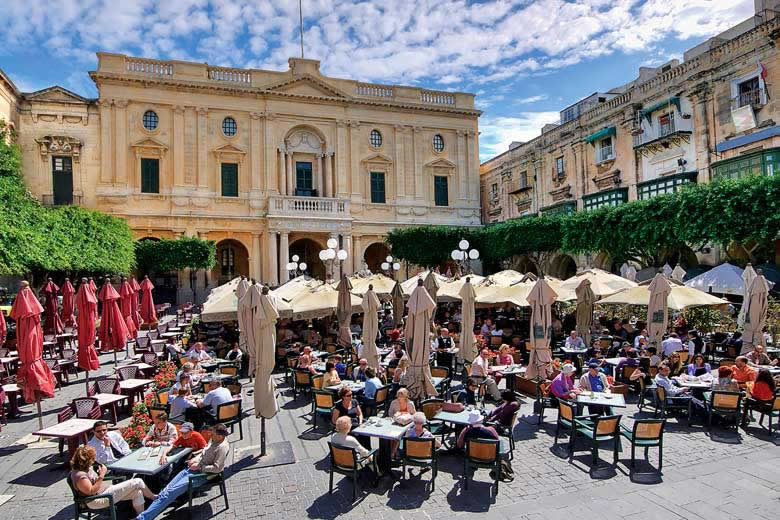 Another great option offering reliable weather is Tunisia's northeastern neighbour Malta, with warm temperatures up to 28°C, just under nine hours of sunshine a day and only moderate heat and humidity.
The sea here is also around 25°C and suitable for swimming, but there are so many lidos in the main resorts, so you may settle for a pool instead.
As a general rule for short haul destinations, if you're after warm and comfortable weather in September, consider places in the western Med, such as the Canaries, Algarve and Costa del Sol.
However, if you're in search of hot and sunny conditions, you'll need to look to the likes of Turkey and Cyprus in the eastern Med, and Egypt and Tunisia in North Africa.
Long haul - up to 10 hours: Miami, Dominican Republic, Dubai & more
There's a whole host of destinations with fabulous weather that little bit further afield. Much loved for its colourful character and retro glam, Miami is a good call at this time of year thanks to its delightful summery conditions.
It's very hot and sunny, with a good nine hours of sunshine each day and temperatures hitting 31°C. The sea is a toasty 29°C, and heat and humidity and UV are both very high.
If you fancy taking a trip inland, the weather in the fun-filled resorts of Orlando is much the same, albeit a touch cloudier and a degree of too hotter, which can make it rather sticky.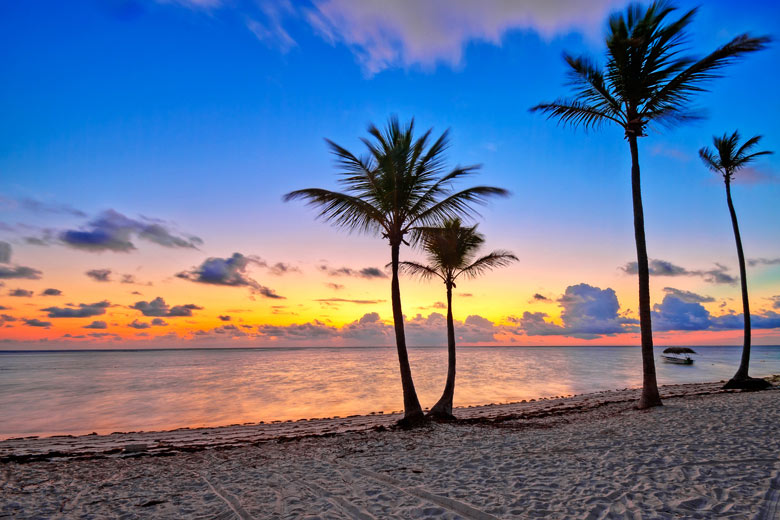 Turning south towards the Caribbean, the exotic Dominican Republic basks in very hot and sunny conditions at this time, seeing eight hours of sunshine each day, temperatures up to 32°C and sea temperatures also at 29°C like Miami.
It, too, endures very high heat and humidity, and is coupled with the added effect of top-of-the-scale extreme UV, so do take care out there.
Heading further south still, the likes of Barbados and neighbouring islands have very similar conditions. While these destinations enjoy some seriously great hot and sunny weather in September, they are also at risk of tropical storms as it's the peak of the hurricane season.
Don't let this put you off, however: if possible, book late once you can see the outlook and, as it's the low season, you could save a bundle as there are some brilliant late holiday deals at this time.
Please note, this low season is briefly interrupted by Labour Day in the US, which creates a mini-high-season during early September.
If you're in the market for searing heat, then it has to be Dubai, which is still basking in 10 hours of sunshine a day, with very high temperatures (up to 38°C) and the warmest sea temperatures around, at 32°C.
With all this heat, however, comes extremities: that is, extreme heat and humidity, which can be uncomfortable and extreme UV, so it's all about skin protection if you decide to go on holiday here for hot weather in September.
Long haul - 10 hours or more: San Francisco, Napa Valley & Bali
It could be said that California got its nickname the Golden State from its glorious weather. It's arguably one of the best months of the year thanks to the sheer volume of bright sunshine around, and a truly magnificent time to visit.
The weather in San Francisco is particularly delightful: it's by no means hot, but very pleasant at around 22°C with no heat and humidity, and 10 full hours of sunshine.
Sea temperatures make swimming a challenge at 14°C, however, there are so many other things to do in the city you won't be missing out.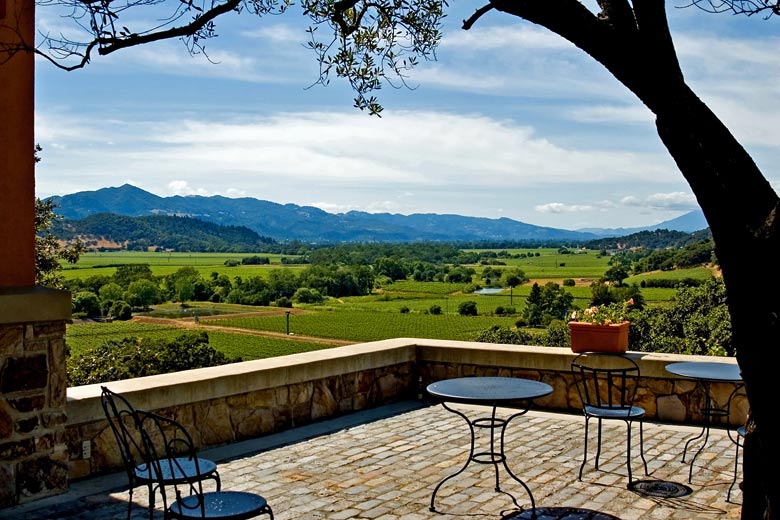 Venture inland to the pretty vineyards of Napa Valley, where harvest season is kicking off and you can kick back with a glass of the region's finest wine. Temperatures up to 29°C, with only moderate heat and humidity, although UV is still high.
Our final pick with the best holiday as to be beautiful Bali. Often overlooked at this time of year, Bali is close to perfect at around 31°C each day with up to 10 hours of sunshine.
Heat and humidity is high, and UV extreme, but sea temperatures are thoroughly pleasant at 27°C. It may get a touch close, but Bali is a real gem and you'll find some excellent offers to help get you there this September.
As you can see, there's a world of choice out there offering you hot and sunny weather in September both nearby and far away.
If you're still stuck deciding on a destination, read our where to go on holiday in September page for more ideas, and don't forget to check out our collection of travel deals and discounts to ensure you enjoy idyllic weather in September 2023 at a great price.
Be inspired
Get your weekly fix of holiday inspiration from some of the world's best travel writers plus save on your next trip with the latest exclusive offers
We promise not to share your details
Related posts
Popular travel offers
Explore holidays in the sun for less