New airline routes & holiday destinations for 2023/2024
*affiliate links: find out how we are funded and why this helps us remain free to use.
New airline routes from the UK
Keeping track of the latest new airline routes to and from the UK has never been so tricky. Thanks to the pandemic, many routes, domestic and international, have been on pause or scrapped altogether since March 2020.
Yet, among the chaos, there have been route - and even airline - resurrections as well as brand new destinations appearing on the scene. As such, we're not only sharing shiny new routes for 2023 but giving the nod to a few of those that are set to resume as well.
So, whether you're idly browsing for inspiration or ready to book your next adventure, you'll find the latest information on airline routes direct from airports across the UK right here.
Don't miss our Covid-19 travel hub: stay up-to-date with the latest regulations in our dedicated Covid-19 section. Find advice on testing for travel as well as savings on PCR and lateral flow tests, information regarding UK travel list changes and much more.
1. TUI
The stand-out new route for TUI has to be its tempting winter sun option of Senegal. TUI will run weekly flights from London Gatwick to the capital Dakar.
This West African nation, lapped by the Atlantic and brimming with wildlife, is guaranteed to offer something a little different and certainly makes a striking appearance on TUI's winter sun schedule.
Before that TUI launched a brand new route from Doncaster-Sheffield to the Mexcian holiday haven of Cancun, which will run through summer 2022.
In addition, the adventurous, outdoorsy branch of TUI, TUI Lakes & Mountains, released a slew of seven-night holidays in summer 2022 to the lesser-known, land-locked southeastern European country of North Macedonia (from London Luton). Here's hoping that new destinations remain for summer 2023.
2. Jet2
There's a lot to look forward to over the next few years from Jet2, which has been releasing details of seasonal programmes and new routes earlier than ever before. Firstly, there are new flights to Athens from Manchester and Birmingham from winter 2022/2023.
Meanwhile, summer 2023 will see Verona added to the schedule from Newcastle as well as Sardinia and Sicily from Birmingham, Rome and Athens from London Stansted, and Tivat in Montenegro from Manchester.
Bristol is also due to receive two brand new routes to Malaga and Crete (Chania) for summer 2023, taking its total number of sunshine destinations from its southwest base to 32.
For anyone planning next winter's adventures, Jet2 has added a wide range of new routes to its 2023/24 schedule. These include Malaga from Belfast and Bristol, Faro from Belfast, Palma, Majorca from Bristol, Malta from Newcastle and Bristol, as well as Rome and Athens, both from London Stansted.
It's also jazzed up its selection of Christmas market destinations for 2023/2024, with new routes to Prague from Bristol and London Stansted, Cologne from Birmingham, Vienna from Bristol, Edinburgh and London Stansted, Krakow from East Midlands and Copenhagen from Leeds Bradford.
Then there's the tasty selection of new routes, which have already been announced for summer 2024. These include Izmir and Costa de Almeria, new to Bristol, Crete from East Midlands and Newcastle, Naples from Bristol and East Midlands, and Bourgas (Bulgaria) and Tivat (Monetnegro from London Stansted.
Looking for a holiday? See the latest deals on breaks to these new destinations and more with Jet2holidays.
3. Virgin Atlantic
In exciting news for Caribbean lovers, the vibrant red tails of Virgin Atlantic have recommenced their flights to the idyllic island of Tobago in January 2022. The route was paused owing to the pandemic but it's back to operating twice weekly from London Heathrow.
After months of speculation, Virgin Atlantic also revealed its new big-ticket UK to US route between London Heathrow and Austin, Texas. This commenced on 25 May 2022 and operates four times per week aboard a 787 Dreamliner.
Virgin Atlantic also restarted its flights from London Heathrow to Cape Town, South Africa in November 2022.
As for 2023, the airline has revealed that it will start two new major routes. The first is to the Maldives (winter only), which will operate three times per week from London Heathrow from 22 October 2023.
The second will commence on 15 November 2023 and see the Virgin Atlantic landing year-round in the Turks & Caicos islands twice weekly, also from London Heathrow.
Flights with Virgin Atlantic >>

After the complete package? Check out the latest offers on super stylish breaks to the US, Caribbean and more with Virgin Holidays.
4. British Airways
This year welcomed BA Euroflyer to the tarmac at London Gatwick. As the pandemic took hold, British Airways was quick to end operations at London Gatwick but the airline resumed short-haul flights across Europe under the banner of BA Euroflyer.
Meanwhile, the main airline was able to focus on the long-anticipated launch of its route to Portland, Oregon in the USA. Originally due to start in June 2020, it was delayed for obvious reasons but is now operating five times per week.
Spring 2022 also saw BA launch flights from London Heathrow to the scenic Bavarian city of Nuremberg.
From spring 2023, BA will launch twice-weekly flights from London Gatwick to Aruba (with a brief stop in Antigua) on 26 March 2023. This is in addition to the new twice-weekly route to Georgetown, Guyana (which will call by St Lucia), commencing on 27 March 2023.
It will also reinstate its London Gatwick to Las Vegas route, which was suspended during the pandemic. It will operate three times per week between 26 March 2023 and 28 October 2023.
Meanwhile, a new daily route to Florence, Italy from London Heathrow will commence on 26 April 2023.
Flights with British Airways >>

5. easyJet
Everyone's favourite low-cost orange-tailed airline, easyJet*, has announced a bucket-load of new routes for summer 2023. Just some of the highlights include the new flights to Enfidha in Tunisia, which will be a warm welcome for anyone after some late summer sun from Bristol, when that begins in March 2023.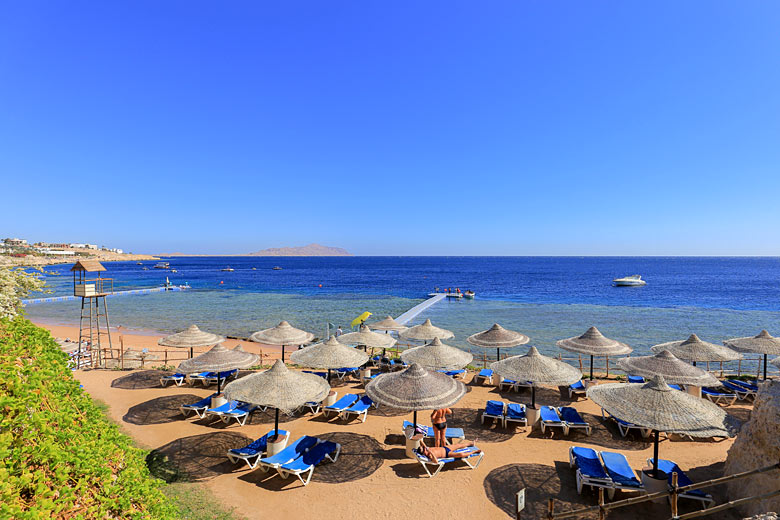 The Turkish coastal city of Antalya (March) in Turkey and the popular Greek island of Rhodes (June) will also enjoy new connections from Belfast, while Naples (April) and Milan (June) and will be connected to Birmingham.
In Scotland, new flights from Edinburgh to Antalya and Glasgow to the Portuguese capital of Lisbon will both commence in early June. Meanwhile, the city of Murcia in southeast Spain will see new flights from Manchester (March) and London Luton (June).
Looking for a holiday? Don't miss the latest offers on breaks to these destinations and many more with easyJet holidays.
6. Vueling
Low-cost Spanish airline, Vueling has announced that it will launch three routes from London Gatwick for winter 2022/23. Routes to Lanzarote and Gran Canaria will run twice weekly and Tenerife three times per week, all from 6 December 2022.
7. Wizz Air
When low-cost Hungarian airline WizzAir established its fourth UK base at Cardiff Airport in 2022, it brought a load of new routes with it. However, not even a year on and the airline has announced that it will close its base in the Welsh capital.
However, Wizz Air did begin a winter service from London Luton to Podgorica in Montenegro, which runs twice weekly on Wednesdays and Sundays, as well as flights three times per week to the Jordanian capital of Amman.
Meanwhile, from 26 March 2023, the airline will operate daily flights from London Gatwick to Nice on the glitzy shores of the French Riviera.
8. Air Canada
The Canadian flag carrier recently launched a new daily flight from London Heathrow to Mumbai, India, which will run until 24 March 2023.
As well as connecting London with Toronto, Vancouver, Montreal and Calgary, Air Canada the airline also recommenced its direct route from London Heathrow to Halifax, Nova Scotia too.
9. United Airlines
Good news for anyone flying between Scotland and the US, as United Airlines resumed direct flights between the Scottish capital and three cities on America's east coast in 2022.
The year-round, daily Edinburgh to New York (Newark) route recommenced on 5 March, while daily flights to Chicago and Washington DC ran through summer from 7 May 2022.
10. Ryanair
The low-cost carrier we all love to hate has an impressive variety of new routes launching from airports across the UK, beginning with five new routes from Birmingham for winter 2022/23 to celebrate 35 years at Birmingham Airport.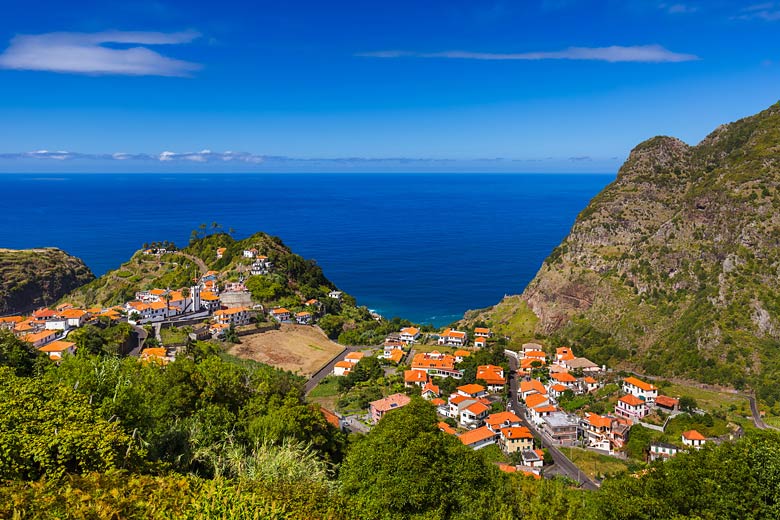 Flights to Billund in central Denmark, Grenoble in France, Santander in northern Spain, Swedish capital Stockholm and Toulouse in southern France will operate through the season from October 2022 until March 2023.
It is also preparing to start flights from Bristol (three times per week) and Leeds (twice weekly) to the Portuguese city of Porto from April 2023.
This is on top of the airline's return to Belfast International for summer 2023 with 12 new routes taking off from April next year.
These will be to Alicante, Faro, Girona, Malaga, Manchester, Milan (Bergamo), London Stansted, Paris (Beauvais), East Midlands, Edinburgh, Gdansk and Krakow.
Ryanair has also revealed that it is adding seven new routes from Birmingham for summer 2023 with flights to Girona, Pisa, Venice, Santander, Stockholm, Toulouse and Billund.
Also new for summer 2023 are a number of new routes from the Cornish enclave of Newquay. These will see flights taking off to London Stansted, Edinburgh, Alicante, Faro, Dublin and Malaga.
11. Lufthansa
Lufthansa, the German national flag carrier, is set to commence flights connecting Belfast (four times per week) and London Gatwick (twice daily) with its hub at Franbkfurt from April 2023.
12. Aer Lingus
The UK arm of Irish airline Aer Lingus recently commenced new flights direct from northern England to the US and Caribbean.
From 21 October 2022, Aer Lingus recommenced its direct service from Dublin to Miami, USA, three times per week.
The carrier has also revealed that it will commence Europe's first direct flights to the city of Cleveland, Ohio from Dublin as of 19 May 2023.
13. Norwegian
Summer 2022 saw low-cost carrier Norwegian launch a brand new flight between Manchester and the coastal city of Trondheim in central Norway.
14. Nouvelair
Tunisian leisure airline, Nouvelair, has announced that owing to popular demand it will increase the number of flights it operates from London Gatwick in 2023.
The airline, which flies to the capital Tunis, will run flights four times per week in time for summer 2023.
15. Air India
India's national flag carrier, Air India, is due to launch a number of new flights from London to the Indian subcontinent in 2023.
The new routes will connect London Gatwick with Amritsar, Ahmedabad, Goa and Kochi. Each destination will receive three flights per week and commence on 26 March 2023.
These are in addition to an increase in the number of flights to Delhi and Mumbai from London Heathrow.
Ones to watch
Here you'll find the very latest airlines and holiday companies to keep an eye on as we progress through 2023.
Wideroe
Norwegian airline Wideroe is due to launch a brand new, twice-weekly service between London Stansted and Bergen, Norway from 26 March 2023.
The route will provide direct access to Norway's second-largest city, with its UNESCO-listed harbour, including one of Europe's oldest ports, and act as the gateway to the mighty Norwegian fjords.
Norse Atlantic Airways
New Norwegian airline Norse Airways has put its summer 2023 flights on sale with routes departing from Oslo and London to the USA. Initially, its schedule from Oslo includes new flights to New York (three times per week), Fort Lauderdale (twice-weekly), Los Angeles (twice-weekly) and London Gatwick (daily).
From London Gatwick, there will be a daily flight to New York as well as a new route from Berlin to New York three times per week too.
RwandAir
RwandAir, the flag carrier of Rwanda, commenced direct flights between the capital of Kigali and London Heathrow.
The airline originally began operating flights to London via Brussels in 2017 but owing to strong demand has opted for this new, non-stop service that will run four times per week aboard its A330 aircraft.
Hainan Airlines
October 2023 is set to see the return of flights linking Manchester with China. Operating weekly on a Tuesday, the outbound flight will have to stop in Dalian, a major port city in Liaoning province.
Here, passengers will have to quarantine for seven days before flying on to Beijing. However, the inbound leg to the UK will be direct from the Chinese capital to the north of England.
Bamboo Airways
New Vietnamese airline Bamboo Airways recently launched services from London Heathrow to Vietnam. Travellers can take one of the twice-weekly flights to Hanoi, which operates aboard the airline's 787 Dreamliners.
Travellers will also be able to fly from London Gatwick to Hanoi from October 2023 and Ho Chi Minh City from 7 December 2023.
Further connections from Vietnam to Europe are expected with routes to Frankfurt, Berlin and Munich afoot as well as plans to launch direct services from Vietnam to Sydney and Melbourne, Australia.
PLAY
The red-wrapped aircraft of Icelandic airline PLAY first touched down in London Stansted before adding Liverpool to its list of UK bases. Now, this Reykjavik-based carrier has its sights set on North America.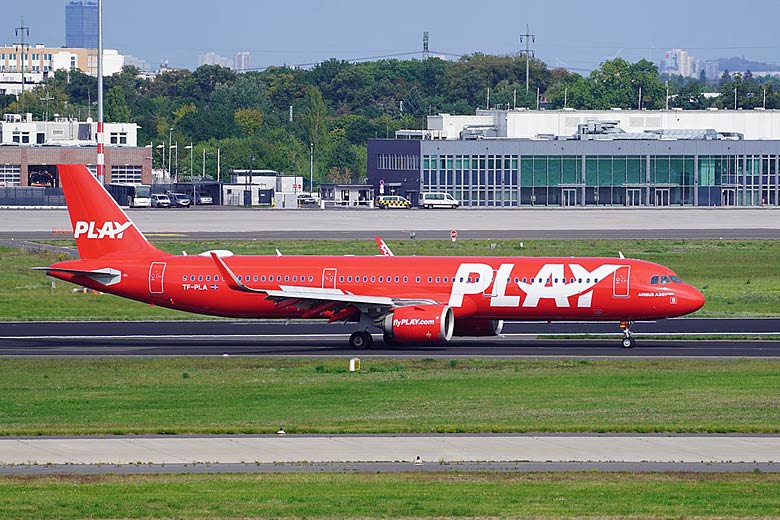 The low-cost airline has already launched three new routes to the US from Reykjavik with connections to Stansted and Liverpool.
Flights to Baltimore and Boston began in May 2022 and New York in June 2022. Meanwhile Washington DC is due to commence from April 2023.
In addition, PLAY will begin flights from Reykjavik to Toronto, Canada from 22 June 2023.
Sandals
The luxury all-inclusive holiday specialist Sandals has revealed details of its latest resort, Sandals Dunn's River, in Ocho Rios, Jamaica.
The resort was previously owned by Sandals before being taken over by a different holiday company. Sandals acquired it in 2020 and since then it's undergone a huge, sweeping renovation. It will be the group's seventeenth resort and is set to open 24 May 2023.
This follows Sandals Royal Curaçao, which opened in April 2022.
Marella Cruises
Another sneaky entry is Marella Cruises, which has announced that from early 2023 it will operate a special set of US-based itineraries to meet demand in the region.
These will be hosted aboard Marella Discovery and include stops in both the Caribbean at the likes of Turks and Caicos and the Dominican Republic as well as New York, Charleston and Key West.
Latest airline route information & deals
Explore holidays in the sun for less
Be inspired
Get your weekly fix of holiday inspiration from some of the world's best travel writers plus save on your next trip with the latest exclusive offers
We promise not to share your details
Related posts