7 magical Spanish cities you should visit in winter
*affiliate links: find out how we are funded and why this helps us remain free to use.
There are lots of very good reasons why Spain* tops the list of destinations most-loved by British holidaymakers, one of which is indeed the weather. Reliably warm and sunny days pull people to certain places all year round but other cities, perhaps only considered worth visiting in summer, are equally as magical in winter too.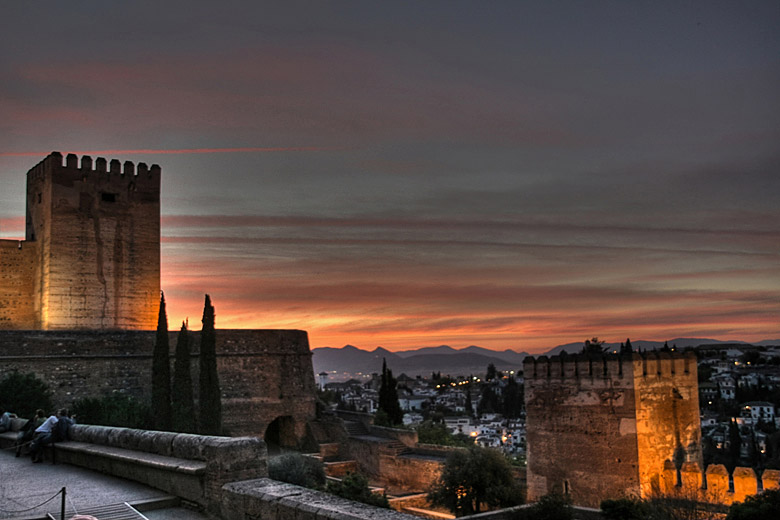 Here we share just some of the country's most inviting cities that have everything from wild festivals and oodles of cultural curiosities to action-packed outdoor adventures including skiing and surfing to help you go somewhere different this winter.
Getting to Spain: check out the latest savings on flights with Jet2.com* and breaks for all budgets with Jet2holidays*, which depart from airports across the UK.
Seville
If you're after some winter sun, you can't beat Seville, which is often the warmest and sunniest city in mainland Spain. While you'll still need a layer or two in the evenings, you'll likely enjoy sitting outside and sampling some of the city's delicious tapas in the sunshine in the middle of the day.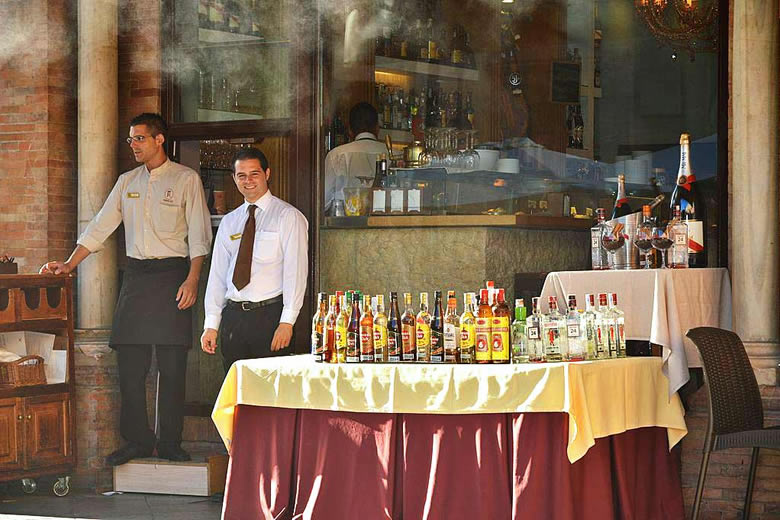 Over the festive period, Seville hosts a Christmas market, the Feria del Belén, with a bit of a difference. Here, you won't find your usual Christmas gifts but elaborate elements to create your own nativity scene instead.
Seville in winter
| Nov | Dec | Jan | Feb | Mar | Apr |
| --- | --- | --- | --- | --- | --- |
| | | | | | 8 |
Madrid
The Spanish capital has just as much to offer in winter as at any other time of the year. From the many trendy food markets and fabulous shopping opportunities to the broad range of museums and galleries, there's plenty to see and do even when the sun isn't shining.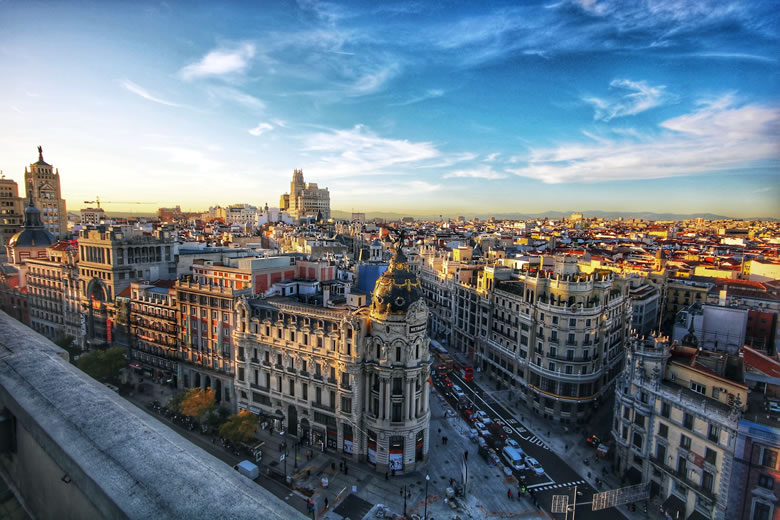 Art lovers will want to nip inside El Prado to see one of the finest collections in the world, visit the Reina Sofia for, among other contemporary works, Picasso's moving Guernica and Thyssen-Bornemisza to spy many European masterpieces.
Madrid can get very cold in winter (it's 2,000ft up, after all), but it's easy to warm up in one of the small, old-fashioned tapas bars or churrerías, where you can indulge in plates of croquettes, fried padron peppers or cups of thick hot chocolate with crispy fried churros.
For something a bit different, you could even hit the ski slopes in under an hour from the city.
Madrid in winter
San Sebastian
The elegant Basque city of San Sebastian may, thanks to its many beaches, seem more like a summer destination, but its status as one of the world's top foodie cities makes it ideal at any time of year.
It's filled with toasty taverns, where you can pile your plate high with gourmet pintxos, bread topped with various ingredients.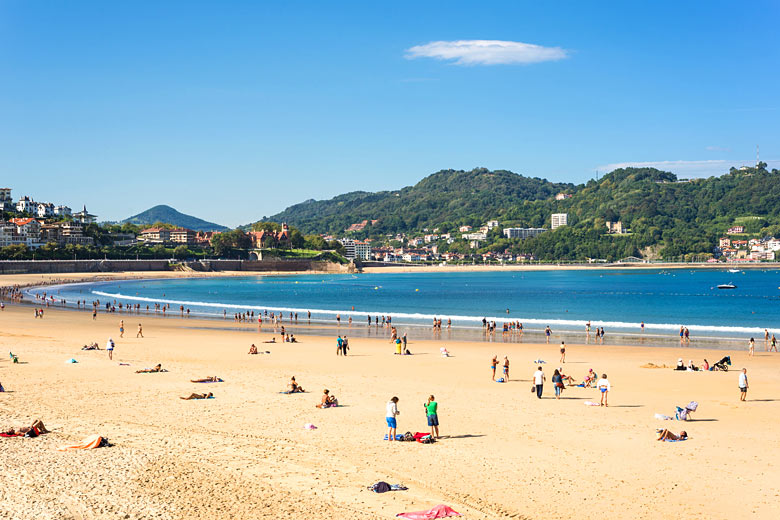 If you're a fan of surfing, then you're in luck as winter is surf season along the Basque coastline. Some of the best surfing beaches are just a short walk or bus ride from the centre.
Go at the end of January and you'll be treated to one of San Sebastian's best festivals, the Tamborrada. This annual event begins at midnight on the 19th of January when everyone dresses up as chefs or soldiers and gathers together in the main square to beat out rhythms on small wooden drums. The drumming continues for a full 24 hours and finally stops at midnight on the 20th with a big celebration.
San Sebastian in winter
Barcelona
Winter in Barcelona* is a great time of year; most of the crowds have gone, hotels are cheaper and although it's a bit chilly, the sun still shines most days. It's also a magical time of year, when the city is covered in Christmas lights and decorations and here, as in the rest of Spain, the festive season continues well into January.
Plan your trip to coincide with January 5th and 6th, and you can experience a Spanish Christmas. On the night of January 5th, the three kings arrive and parade through the city streets with their huge entourage, ready to fill children's shoes with presents.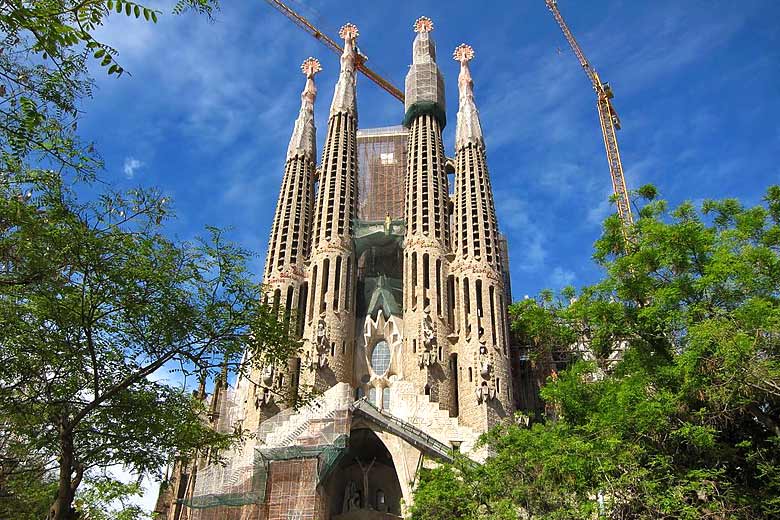 Can't make it in January? How about February? Llum BCN, Barcelona's annual light festival, takes place in the first week of the month and sees dazzling light installations set up across the city.
The city lights up again in the middle of the month with the Festival of Santa Eulalia, which celebrates one of Barcelona's two patron saints with typical Catalan activities. These include eye-popping parades of giant puppets, correfocs (fire runs with crazy parades of sparks and devils) and castellers (human towers).
Barcelona in winter
Granada
If you want to mix action and adventure with a winter city break, you can't beat Granada. Tucked into the foothills of the Sierra Nevada, the city is just a one-hour bus journey from the ski station.
You could hit the slopes in the morning and be back in the city by the late afternoon, devouring a plate of complimentary tapas while savouring views of the magnificent Alhambra Palace.
Granada may be situated in southern Spain but can get very cold in winter due to its high altitude and whichever direction you look, you'll be greeted with snow-capped mountain views.
Visit one of Granada's Moroccan style tea shops, teterías, in the old Moorish district of the Albaicín to warm chilled hands.
Granada in winter
Santa Cruz, Tenerife
Tenerife in the Canary Islands will, of course, be warmer than mainland Spain in winter, located a lot closer to Morocco than it is to Spain. It's long been a favourite destination for some winter sun.
Time your holiday to experience the island's renowned Carnival for some sun, culture and festival fun.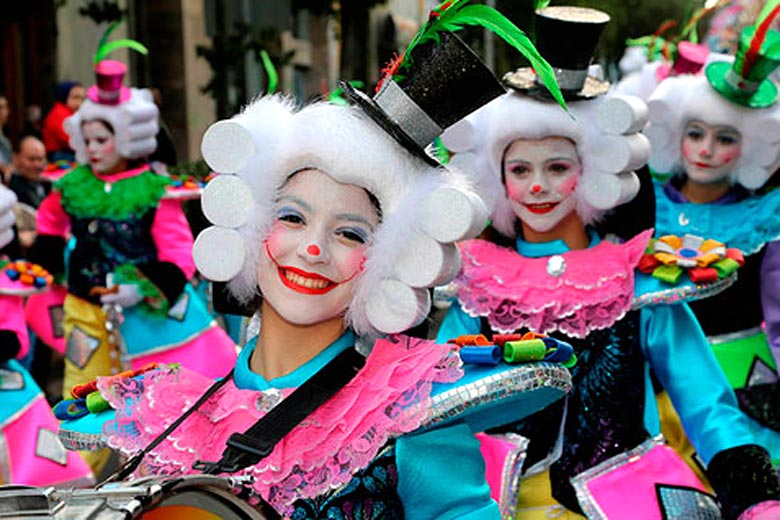 During the days just before Lent and the run-up to Easter, Spain celebrates with vibrant costumes, parties and parades. While Carnival is celebrated all over Spain, the best party in the country is found in Santa Cruz*, Tenerife.
Santa Cruz in winter
| Nov | Dec | Jan | Feb | Mar | Apr |
| --- | --- | --- | --- | --- | --- |
| | | | | | 8 |
Valencia
As winter draws to a close, there's nowhere better than Valencia. The biggest and most important event on the city's calendar, Las Fallas, takes place in mid-March.
During Las Fallas, huge and elaborate papier-mâché sculptures are set up in squares across the city. Over the following days, there are parades with locals in traditional dress, flower offerings and lots and lots of fireworks.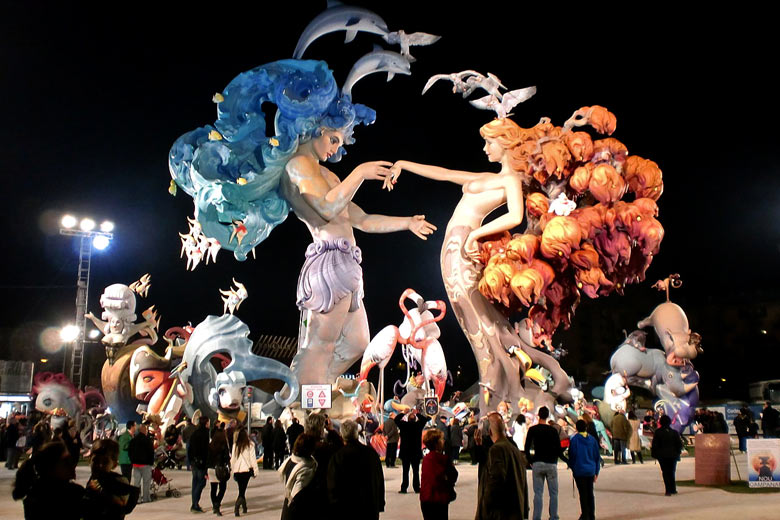 The festival culminates on 19th March when all the sculptures are set alight at midnight and the city seems almost to be ablaze.
The temperature is usually starting to rise around this time too, so you can spend the first few warm days of the year enjoying some classic Valencian paella by the beach, but do pack a layer or two.
Valencia in winter
Found a city you'd like visit? Don't miss the current offers on flights to Spain with Jet2.com and breaks for the family with Jet2holidays.
More about Spain
Spain by month
Jan Feb Mar Apr May Jun Jul Aug Sep Oct Nov Dec
Explore holidays in the sun for less
Be inspired
Get your weekly fix of holiday inspiration from some of the world's best travel writers plus save on your next trip with the latest exclusive offers
We promise not to share your details
Related posts