9 UNESCO sites you can cruise to in the Mediterranean
Check the latest travel advice and current Covid-19 rules and restrictions by country.
Sail into a holiday full of history and culture with one of Marella's fascinating Mediterranean cruises. Take your pick from a variety of itineraries that include stops at some of the world's most revered UNESCO sites.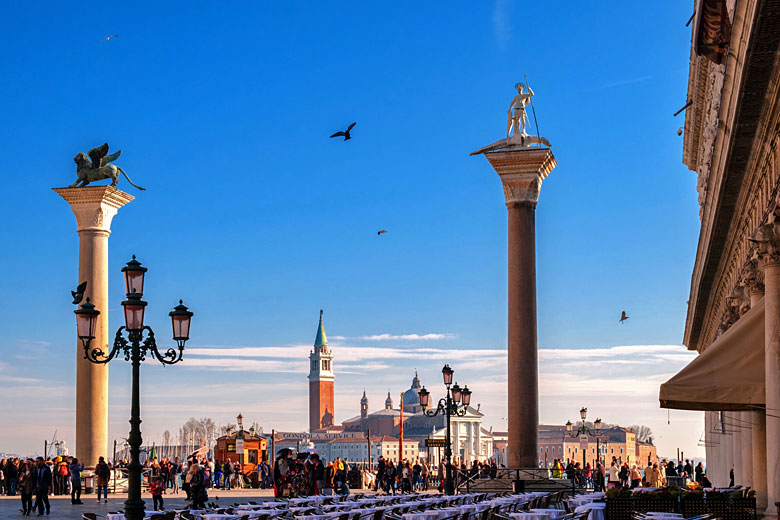 As well as getting there in style, you'll be able to either book excursions to take you where you want to go or set about exploring on your own. What are you waiting for?
Crusing the Mediterranean Sea: Marella Cruises offers both eastern Med* and western Med* itineraries, which include stops at some of the world's most famous UNESCO sites.
1. Parque Guell, Barcelona, Spain
Gaudi fans and those looking for a sweeping view of the Catalan capital* flock to this marvellous outdoor creation, which was declared a UNESCO World Heritage site in 1984.
You may recognise Antoni Gaudi's remarkable bold tiling, you'll have seen it copied in bars and restaurants the world over, but did you know Parque Guell is also a sprawling 17-hectare hillside green lung that is a delight to explore?
Opened to the public in 1926, the park is as popular with locals as it is with visitors.
2. Tramuntana Mountains, Majorca, Spain
This vaulting mountain range sweeps for a whopping 90 km, covering almost a third of the island's territory. A great way to see it is on the old-timer Soller Train (dating back to the 1920s).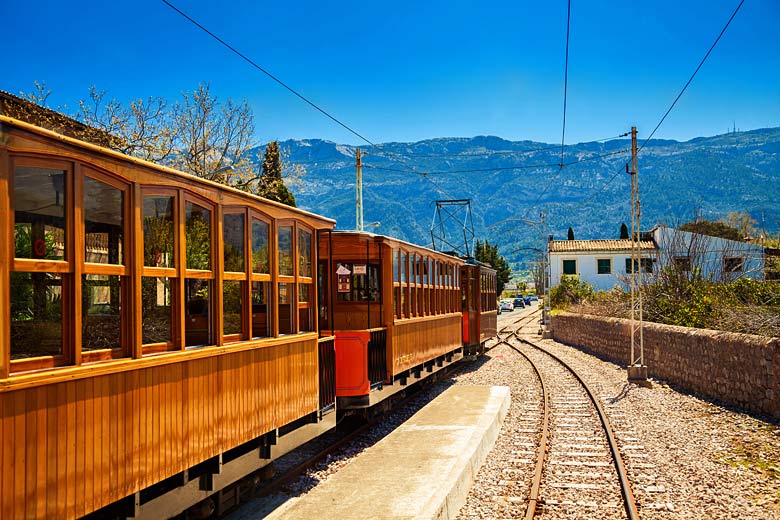 This joyous toy town train bundles out of the island capital of Palma*, stopping traffic as it goes. After making its way through orange, almond and lemon groves, epic views of the Tramuntana Mountains rear into view and you will see why UNESCO is a fan.
3. City of Valletta, Malta
You can book a number of tours for the deeply historic island capital of Valletta*, including boat trips (a great way to appreciate its drama), and you really should as it boasts no fewer than 320 monuments!
This epic fortress city rises like a sturdy stone leviathan from the Mediterranean in a wash of towers, ramparts and fortifications.
You can ease around the ancient walls on foot, strolling with the ghosts of the mysterious Knights Hospitaller, who once held sway here, before descending onto cobbled streets framed by elegant Baroque buildings. Here, pavement cafés and souvenir shops await.
4. Pompeii, Italy
Yes, that Pompeii*. After learning about it so evocatively at school you just have to visit the tragic town that was buried by a massive volcanic eruption back in 79 AD.
Its citizens were going about their daily business when, with little warning, a flush of gas and a torrent of pumice and ash bashed down upon them, killing many instantly and freezing others in time in hard volcanic ash.
Walking the old streets on a guided tour, peering in the houses and mansions and taking in the grand public spaces is as eerie as it is utterly captivating.
5. Venice, Italy
There simply is nowhere on the planet quite like Venice*. For centuries this improbable city, built in the middle of a tidal marsh and lagoon, ran an empire that stretched its tentacles around much of the Adriatic.
Today, UNESCO recognises the eye-popping legacy, which assaults the senses with canals everywhere, framed by elegant mansions, palaces and vaulting churches with the epic dome of St. Mark's topping it all off.
It may be a little cheesy but don't miss out on a gondola ride. It's an unforgettable and unbearably romantic way to appreciate the history of this marvellous floating city.
6. Old City of Dubrovnik, Croatia
Lord Byron had it spot on when he eulogised this remarkable Baroque city as the 'Pearl of the Adriatic*'. Sweeping stone walls curl up right around Dubrovnik's pedestrianised old town with the Adriatic Sea sparkling on one flank and a hulk of limestone cliffs rising steeply to the rear.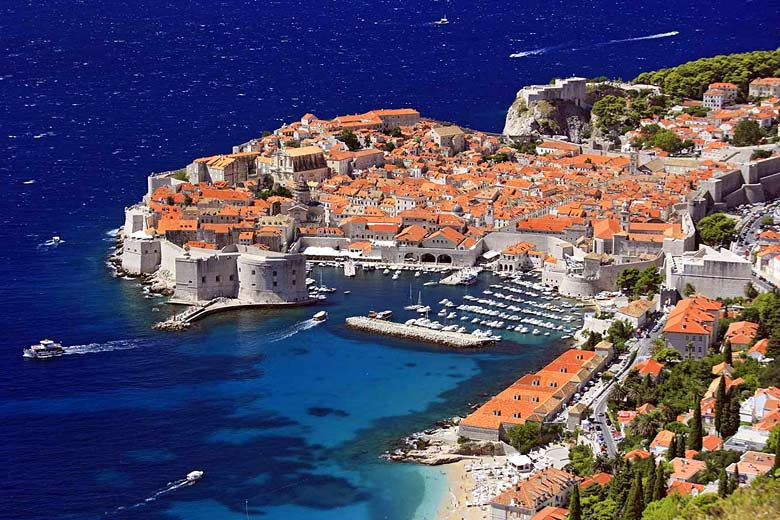 Walk those walls, swim in the sea and take a cable car up to peer down at one of the most striking cities in the world. And that's before we even whisper 'Game of Thrones' - fans, take a tour to see many a familiar site from the mega-hit show.
7. Region of Kotor, Montenegro
A bit of a mouthful, but then again there is a lot to see in the nearest the Mediterranean has to a fjord. The Bay of Kotor* is a natural wonder; cobalt blue waters give way to sheer cliffs that rise up to brooding mountain peaks on either flank.
It would be worth coming here for the natural drama alone but then there is Kotor. This historic city strikes instantly as you arrive in the shadow of its sturdy walls.
Delve inside and the centuries drift back at every turn on cobbled streets alive with churches and old mansions.
8. Acropolis, Athens, Greece
Perhaps the most famous building in the Western world, the Acropolis* is certainly a bedrock of Western civilisation as it was once the epicentre of Ancient Greece.
Built to project power and grandeur, it certainly did; its voluminous columns reach for the heavens from its already lofty mound. Explore the ancient Temple of Athena Nike and the towering Parthenon.
Dip into the sparkling Acropolis Museum to see some of the country's greatest archaeological treasures with a view back to the star attraction.
9. Ephesus, Turkey
Not sure if you want to walk around an ancient Greek city or an ancient Roman one? Well at Ephesus* you can do both as these brilliantly preserved ruins have delectable and deeply satisfying touches of both major civilisations.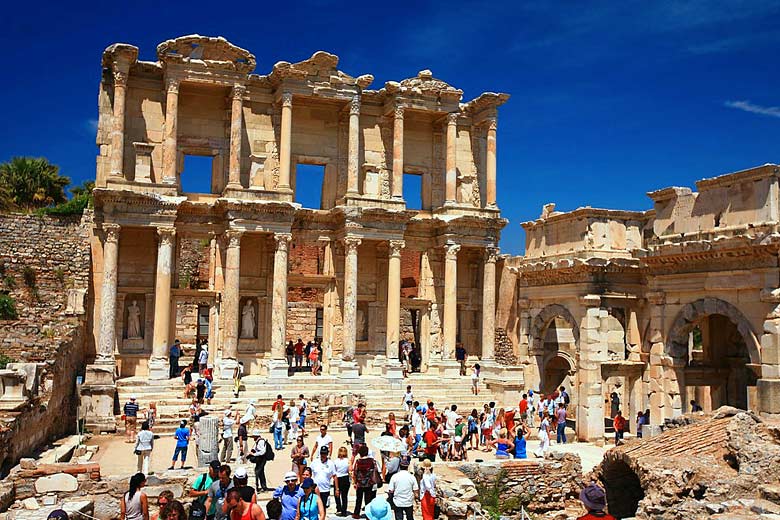 You drift through the grand monuments (the most impressive are the Roman remnants) of the Library of Celsus and the astounding 25,000-seat amphitheatre. Sit here and you truly bathe in UNESCO heritage.
Weather in the Mediterranean
As you can imagine, the weather in the Med varies greatly from the shores of Spain to the coast of Turkey. Head to our climate guides to discover more about specific destinations and see when we think is the best time to go to explore each of these remarkable UNESCO World Heritage sites.
Ready to set sail? Check out the latest deals on cruises around the Mediterranean Sea with Marella Cruises in 2022/2023.
Cruise finder
More about the Mediterranean
Jan Feb Mar Apr May Jun Jul Aug Sep Oct Nov Dec
Be inspired
Get your weekly fix of holiday inspiration from some of the world's best travel writers plus save on your next trip with the latest exclusive offers
We promise not to share your details
Related posts
*affiliate links: find out how we are funded and why this helps us remain free to use.