16 of the best attractions in & around Limassol
*affiliate links: find out how we are funded and why this helps us remain free to use.
Whether you're a young family, history buff or activity lover, the city of Limassol* and its surrounds on the southern coast of Cyprus* offer plenty to do, be it on a guided excursion or amid private exploration.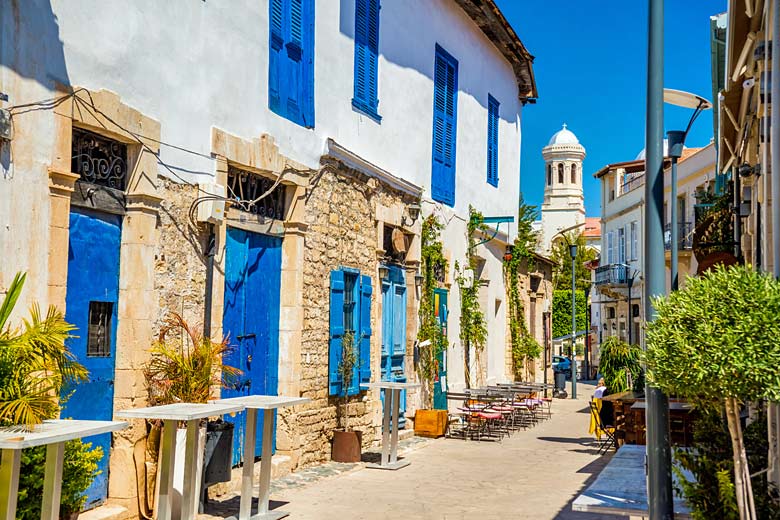 Here, we've pulled together a mighty multitude of things to see and do in and around the island's second-largest city, from historic ruins and hiking trails to waterparks and golf courses. The best bit? Reliable bus services will take you to many of these locations if you don't plan on hiring a car.
Getting to Limassol: located between the major holiday hotspots of Paphos* in the west and Larnaca* in the east, Limassol is well served with airport transfers.
Check out the latest offers on breaks to Cyprus with Jet2holidays*, which departs to both destinations from airports across the UK.
Limassol Castle
The original site of this 14th-century fortress once housed a chapel where Richard the Lionheart married Berengaria of Navarre, crowning her a little-known Queen of England.
Today, this handsome, rectilinear structure hosts the three-floor Cyprus Medieval Museum, whose air-conditioned armour and weapons lead up to a rooftop affording fine Mediterranean views.
The surrounding square and Old Town, best during buzzy evenings, are filled with restaurants, coffee shops, narrow lanes, street art and blossom trees, plus the baroque-style cathedral.
Akrotiri Peninsula
Extending southwest of Limassol, this small promontory packs plenty in. The long, shingly Lady's Mile Beach dominates its eastern flank, luring tour boats.
Behind the beach restaurants begins a salt lake where thousands of greater flamingos spend winter. Elsewhere are citrus plantations, cypress groves and a British sovereign base.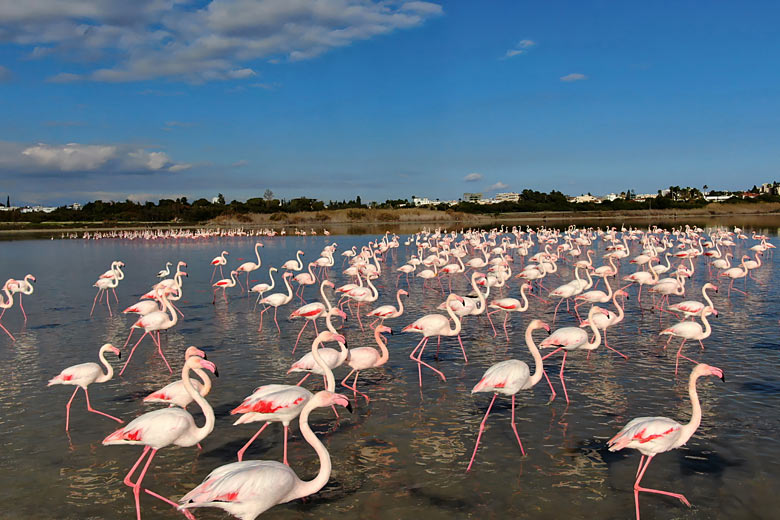 Meanwhile, the peninsula's tip hosts the modern Holy Monastery of St. Nicholas of the Cats, whose name refers to the many felines here; their prehistoric descendants were ferried over to kill Akrotiri's many snakes.
Ruins of Kourion
One of Cyprus's premier historical sites, Kourion is a reconstruction of a mighty ancient Greek city first settled 14 millennia ago.
Its most spellbinding sites are Roman, however: there's the 3,500-seat theatre (which sometimes hosts open-air performances) with its magnificent sea views and the House of Eustolios's vivid mosaics, including one of Achilles disguised as a woman.
A 2nd-century CE basilica and extensive public baths await further along the clifftop. There's a mostly-sandy beach below and nearby Episkopi has a simple archaeological museum displaying Kourion artefacts.
Sanctuary of Apollo Hylates
From around 700 BCE until 200 CE, the Sanctuary of Apollo Hylates was probably the island's pre-eminent religious site.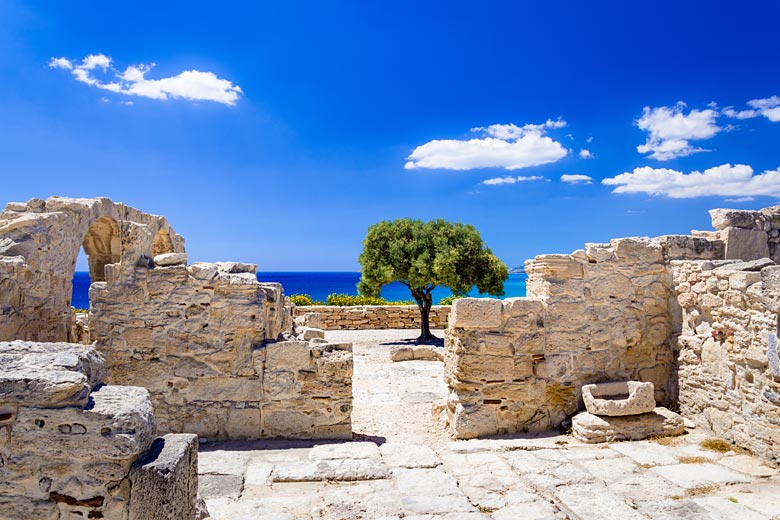 Now limited to remnants, most impressively, part-pillars from the original main sanctuary, it lies just west of Kourion and was used by worshippers of the city's protector, Apollo Hylates: a woodland god likened to his Greek near-namesake.
Kolossi Castle
Built by the Knights of St John, this petite, partly-ruined Crusader castle also pairs well with nearby Kourion. Entering via a drawbridge, you'll pass a surviving crucifixion fresco and continue up by a spiral staircase to the battlemented roof, which offers rural views. Look out for a 14th-century sugar cane factory next door.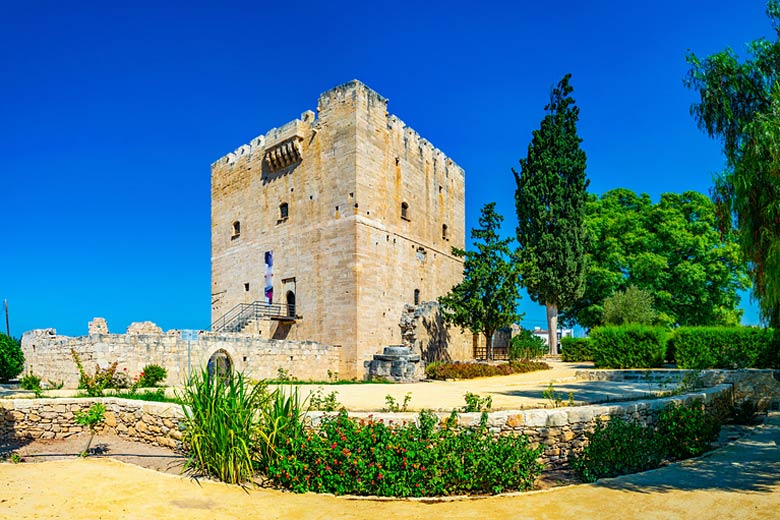 Fasouri Watermania
Lazy rivers, extreme black holes, splash pools, tubes, countless waterslides and a Tarzan swing all await at Cyprus's biggest water park.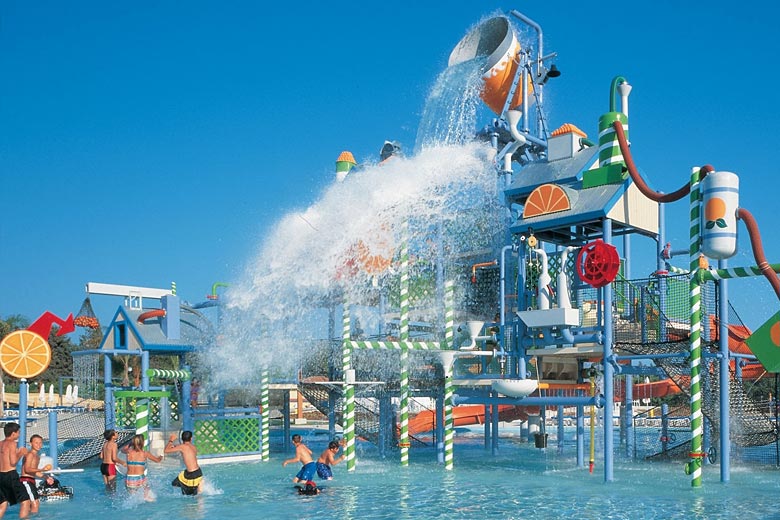 Just 15 minutes by taxi from Limassol, the summer-only Fasouri also has plenty to please adults, including sunbeds and massage rooms as well as cafés. Pre-booking is advisable in summer.
Aphrodite's Rock
"Petra tou Romiou" is, so they say, where the goddess Aphrodite first emerged. More legends dictate that anyone who swims around the slab will be blessed with eternal beauty, love or, perhaps, youth.
Since no one seems to know exactly which of the rocks it is, however, and as the seas are often rough, you're much better off just admiring the scenic, shingly shore.
Golf at Aphrodite Hills Resort
Continue a little further along the Paphos road and you'll see this swanky base whose championship golf course is open to non-guests.
Designed by Cabell B. Robinson, its 18 holes are most memorable when the seventh follows a dramatic gorge. Nine-hole bursts and twilight rounds can be booked too.
The Commandaria wine region
Honey-sweet Commandaria is the world's oldest continuously-manufactured wine. Protected status means only certain family-run vineyards in a clump of villages north of Limassol can produce it.
One is the art-filled hill village of Lofou, a time-trapped dream of cobblestone lanes and red roofs. Guided tours are the easiest way to visit wineries here, usually involving tastings accompanied by some meze and fresh halloumi cheese.
Brandy in Omodos
Not far west across orchard-strewn bumps lies another alcohol-producing village. Also a popular excursion stop, Omodos specialises in a pomace brandy called Zivania.
Besides more cobbles and classic Cypriot architecture, its chief draws, however, are shops selling narrow-knit-laced goods and the very old, very pretty Timios Stavros Monastery.
Hiking trails of Platres
Keep going north and you'll soon encounter more significant slopes as the fertile Troodos Mountains commence.
In their foothills is the twee, three-part village of Platres, to which everyone from British colonists to Farouk of Egypt has come to escape Limassol's summer heat.
Today's predominant visitors are hikers, most of whom follow well-marked trails to waterfalls for a well-earned swim.
Cyprus Historic & Classic Motor Museum
Begun by the former champion rally driver Dimi Mavropoulos, this enchanting site presents everything from antique 19th-century automobiles to Daimler tanks. You'll even find one of Margaret Thatcher's old Rover P5s.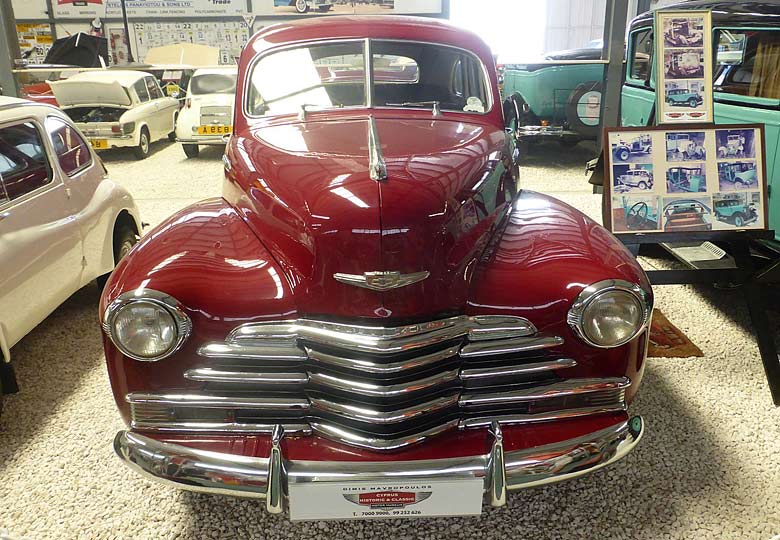 Akamas Peninsula
Well west of Paphos but accessible on all-day boat tours, this larger headland contains three main sites. There's Lara Bay, where sea turtles nest between May and August.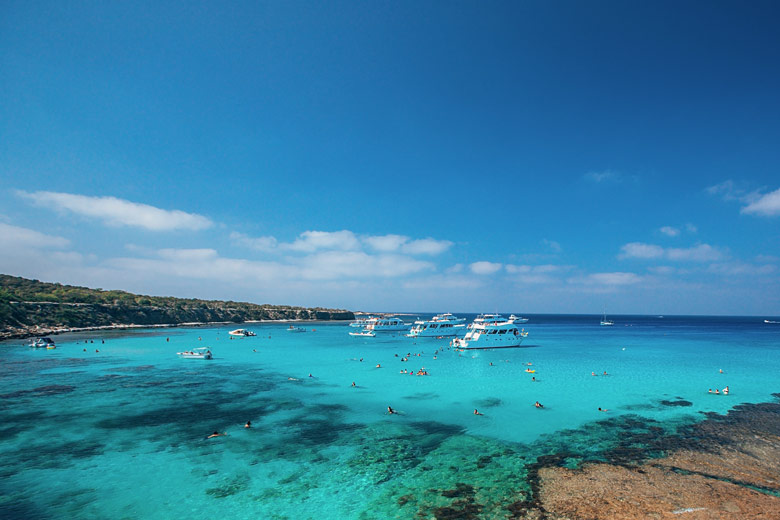 There are the underwhelming Baths of Aphrodite, in which that same goddess reputedly once met her lover Adonis. And there's the Blue Lagoon, an idyllic bay whose cobalt waters are preposterously pristine.
Anogyra carob trees
A little northeast of Limassol, Anogyra has been cultivating carob trees on its arid slopes since time immemorial.
The sweet flesh of their pods is subsequently boiled into a syrup that becomes pastelli, a sort of bitter toffee. The picturesque village, yes, another one, has no fewer than three museums ready to tell you more.
Oleastro Olive Park & Museum
Oleastro is the largest Cypriot olive oil producer in Cyprus and this museum, found close to Anogyra, outlines how it picks and processes the Koroneiki cultivar.
Tours are offered, including lots of emphases on local folklore, with olives and oils then available to purchase.
Costandis shipwreck
The best of some decent diving options around Limassol is this sunken, large Soviet fishing vessel. Converted into an artificial reef in 2014, she lies just over 24 metres deep and is thus accessible for all levels, with advanced scuba lovers able to venture inside.
Grouper and lionfish are among the locals. Try visiting with local firm Blue Thunder.
Weather in Limassol
The above guide shows the weather in Limassol. Find out more about conditions across the island in our complete guide to the weather in Cyprus.
Ready to explore Limassol? Check out the latest offers on escapes to Cyprus with Jet2holidays.
More about Limassol
Jan Feb Mar Apr May Jun Jul Aug Sep Oct Nov Dec
Explore holidays in the sun for less
Be inspired
Get your weekly fix of holiday inspiration from some of the world's best travel writers plus save on your next trip with the latest exclusive offers
We promise not to share your details
Related posts