New airline routes & holiday destinations for 2022/2023
Check the latest travel advice and current Covid-19 rules and restrictions by country.
New airline routes from the UK
Keeping track of the latest new airline routes to and from the UK has never been so tricky. Thanks to the pandemic, many routes, domestic and international, have been on pause or scrapped altogether since March 2020.
Yet, among the chaos, there have been route - and even airline - resurrections as well as brand new destinations appearing on the scene. As such, while we endeavour to focus on the bright, shiny new routes, we have also given the nod to a few of those that are set to resume in 2022 as well.
So, whether you're idly browsing for inspiration or ready to book your next adventure, you'll find the latest information on airline routes direct from airports across the UK right here.
Don't miss our Covid-19 travel hub: stay up-to-date with the latest regulations in our dedicated Covid-19 section. Find advice on testing for travel as well as savings on PCR and lateral flow tests, information regarding UK travel list changes and much more.
1. TUI
While travelling has never been more complicated, demand is still strong, which is why TUI, along with other holiday providers such as Jet2holidays and easyJet holidays, has taken the unusual step of releasing breaks that you can book now as far in advance as summer 2023.
The stand-out new route for TUI has to be its tempting winter sun option of Senegal. TUI will run weekly flights from London Gatwick to the capital Dakar.
This West African nation, lapped by the Atlantic and brimming with wildlife, is guaranteed to offer something a little different and certainly makes a striking appearance on TUI's winter sun schedule.
2. Jet2
Last winter, Jet2 announced the establishment of its tenth UK hub at Bristol Airport. This proved to be so very popular with those living in the southwest that the airline has since revealed a slew of new routes for summer 2022.
You can look forward to choosing between Innsbruck in Austria, Izmir and Bodrum in Turkey, Malaga, Reus and Alicante in Spain, Larnaca in Cyprus, Dubrovnik in Croatia and Sicily and Naples in Italy.
Innsbruck, capital of the beautiful Tyrol region in Austria, is a particularly interesting one. Between late May and mid-September 2022, Jet2 will also be flying there from Birmingham and Manchester.
Looking for a holiday? See the latest deals on breaks to these new destinations and more with Jet2holidays.
3. Virgin Atlantic
The vibrant red tails of Virgin Atlantic have been getting better acquainted with the Scottish capital. In December 2021, Virgin Atlantic began the only direct route from Scotland to the Caribbean with its inaugural Edinburgh to Barbados flight.
The twice-weekly route operates on Wednesdays and Sundays and marks the first time the airline has flown international flights direct from Scotland. Building on this, Virgin Atlantic has revealed that it will also launch a new twice-weekly route from Edinburgh to Orlando, Florida from April 2022.
In exciting news for Caribbean lovers, Virgin Atlantic has announced that it will recommence its route to the idyllic island of Tobago from 29 January 2022. The route was paused owing to the pandemic but it's back and set to operate twice-weekly from London Heathrow.
After months of speculation, Virgin Atlantic also revealed its new big-ticket UK to US route between London Heathrow and Austin, Texas. This will commence on 25 May 2022 and operate four times per week aboard a 787 Dreamliner.
Flights with Virgin Atlantic >>

After the complete package? Check out the latest offers on super stylish breaks to the US, Caribbean and more with Virgin Holidays.
4. British Airways
Get ready to welcome BA Euroflyer to the tarmac at London Gatwick. As the pandemic took hold in 2020, British Airways was quick to end operations at London Gatwick but from March 2022 the airline will resume short-haul flights across Europe under this new subsidiary.
The airline, which will operate much like BA CityFlyer, has already put 35 routes on sale, which will launch between 29 March and 4 May 2022, just in time for summer. Routes feature popular holiday and city break destinations such as Malaga and Faro, the Canaries, Balearics and Greek islands plus Amsterdam, Milan and Berlin.
Meanwhile, the main airline is turning its attention to the delicious Portuguese archipelago of the Azores in 2022. British Airways will operate two new routes, both weekly from London Heathrow to the capital, Ponta Delgada, between 2 July and 3 September 2022 and Terceira Island between 10 July to 28 August 2022.
Another exciting one from BA is the long-anticipated launch of its route to Portland, Oregon in the USA. Originally due to start in June 2020, it was delayed for obvious reasons but will now operate five times per week from 3 June 2022.
Flights with British Airways >>

5. easyJet
Our favourite orange-tailed airline, easyJet, has already taken to the skies with 10 new routes added to its winter sun schedule for 2021/2022.
The most exciting of these has to be Sharm el Sheikh on Egypt's Red Sea coast, which promises near-endless sunshine and warm temperatures, which easyJet will run from Bristol until 26 March 2022.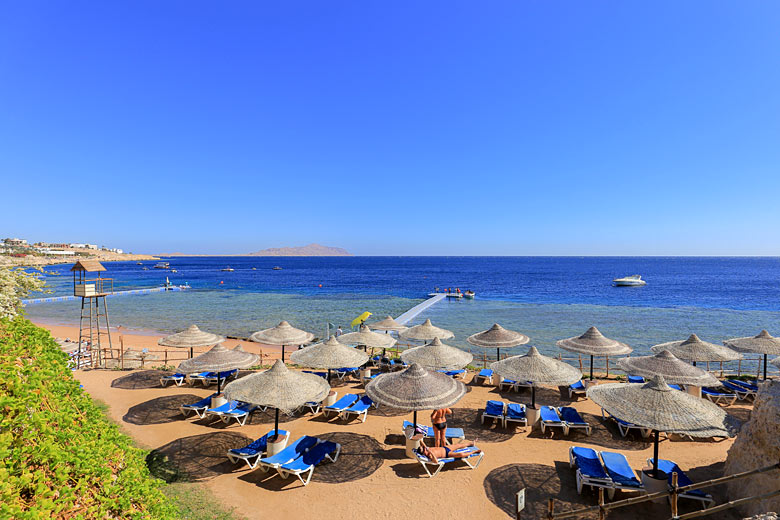 Agadir on Morocco's Atlantic coast will also be linked by easyJet to London Luton and Glasgow until 22 and 24 March 2022 respectively.
When it comes to summer 2022, easyJet has revealed that it's launching no fewer than 16 new routes from numerous UK airports. These will include Edinburgh to Malaga, Spain and Rhodes, Greece, Belfast to the island of Menorca in the Balearics, Liverpool to Izmir, Turkey and London Luton to Crete, Greece and Agadir, Morocco.
The airline is also reinstating summer routes from London Southend to Malaga in southern Spain and Palma in the Balearics, as well as from Newcastle to Palma, too.
Looking for a holiday? Don't miss the latest offers on breaks to these destinations and many more with easyJet holidays.
6. Vueling
Low-cost Spanish airline, Vueling, will fly to five new Spanish destinations from London Gatwick for summer 2022. From 1 April, the airline will operate routes to Malaga, Seville and La Coruna. Then, from 2 April, the airline will add the Balearic island of Menorca and the Andalusian city of Granada.
7. Wizz Air
Hungarian low-cost airline, WizzAir, is setting out its stall in Ukraine from 2022. From 27 March, it will be the first airline to offer a direct route from London, (Luton, to be precise) to the port city of Odessa on the Black Sea coast in the south of the country. Flights will operate twice-weekly on Thursdays and Sundays.
8. United Airlines
Good news for anyone flying between Scotland and the US, as United Airlines has announced that it will resume direct flights between the Scottish capital and three cities on America's east coast.
The year-round, daily Edinburgh to New York (Newark) route will recommence on 5 March, while daily flights to Chicago and Washington DC will run through summer from 7 May 2022.
9. Ryanair
The low-cost carrier we all love to hate has an impressive variety of new routes launching from seven airports across the UK for summer 2022.
Newcastle is getting the lion's share with nine new routes including Ibiza, Menorca, Milan and Riga, while London Stansted will see the airline commence flights to, among others, the Swedish cities of Växjö and Örebro.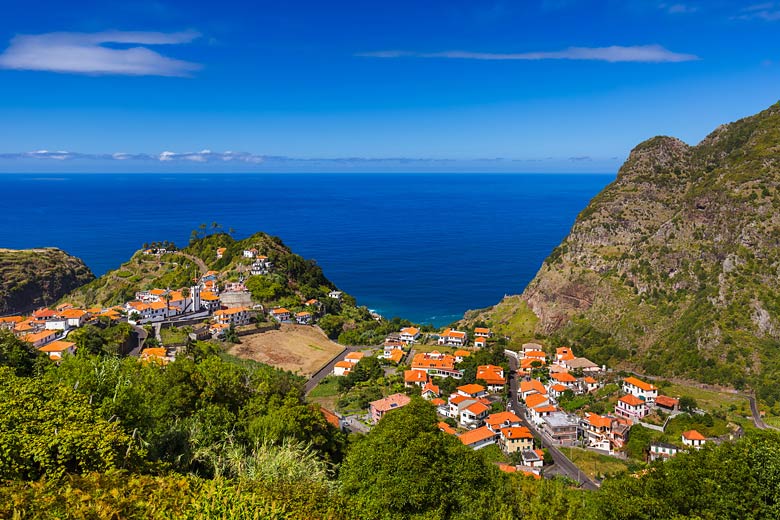 The port city of Zadar in Croatia and the Atlantic archipelago of Madeira are the stars of the show, however; Zadar will launch from Birmingham, Bournemouth, Liverpool and Newcastle, while Madeira will be accessible via Manchester and London Stansted.
What's more, Ryanair has also announced that it is creating a new base at Madeira Airport, where two aircraft will operate 10 new routes from the capital, Funchal.
Finally, Ryanair recently announced that it will launch a new, twice-weekly route between Manchester and the Balearic island of Menorca from May 2022.
10. Lufthansa
Lufthansa, the German national flag carrier, is launching its first-ever direct flights between Liverpool and its main base Frankfurt. Commencing on 4 May 2022, this service will offer a welcome city break option as well as connections to more than 150 destinations via this major German transport hub.
11. Aer Lingus
The UK arm of Irish airline Aer Lingus recently commenced new flights direct from northern England to the US and Caribbean. Manchester was the beneficiary of three new routes to launch between October and December 2021: firstly to Barbados, secondly to New York (JFK) and thirdly to Orlando, Florida; the latter will operate four times per week.
12. Turkish Airlines
The national flag carrier of Turkey, Turkish Airlines, will launch two new routes from the northern city of Manchester this spring. The airline is due to start daily flights direct to the cities of Antalya (1 April 2022) and Dalaman (2 April 2022) along the Turquoise Coast.
Flights with Turkish Airlines >>

New airline routes via hubs worldwide
With more European airlines offering stopovers, it's easier than ever to book a long haul flight which includes a long transfer, letting you get out and explore your temporary host city between journeys.
Even if you don't extend your trip with a stopover, there are some fabulous fares to be had flying long haul via hubs. Read on to see what lies beyond with some of Europe's leading airlines in 2022/2023.
Qatar Airways
Qatari flag carrier, Qatar Airways, is turning its nose cones towards Central Asia in 2022. It recently launched new flights from its base in Doha to the increasingly in-demand capital of Uzbekistan, Tashkent.
The twice-weekly route began on 17 January and is a good option if any intrepid explorers are connecting via this bustling hub in the Middle East.
Ones to watch
Here you'll find the very latest airlines and holiday companies to keep an eye on as we progress through 2022 and 2023.
Flybe
Sound familiar? It should. Well known for its regional routes, this once leading UK airline has been resurrected after its collapse in 2020 with plans to fly both domestic and short-haul European routes afoot for the coming year.
Flybe will be based at Birmingham Airport and flights are said to commence from early in 2022. Look out for offers and news about this handy airline, which connects so much of the UK with major transport hubs as well as ski and city destinations across the Channel.
Bamboo Airways
New kid on the block, Bamboo Airways has excited many with the announcement that it is due to launch new direct flights between London Heathrow and Vietnam.
Although no exact date has yet been set, the airline is planning to use its 787 Dreamliners on services between London Heathrow and Hanoi and Ho Chi Minh City from early 2022.
PLAY
The red-coated aircraft of Icelandic airline PLAY first touched down at London Stansted in summer 2021 and, now, this Reykjavik-based carrier, has its sights set on the USA.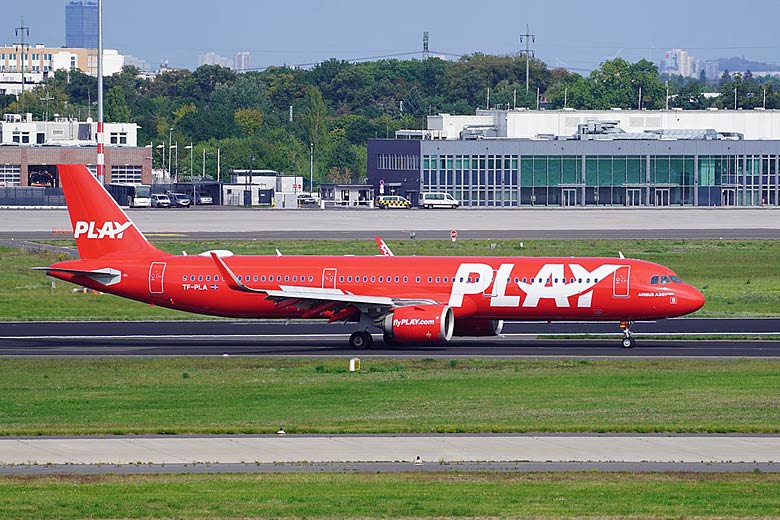 Precise destination details are yet to be announced but it's said PLAY is seeking slots across the pond, which will offer travellers an affordable connection to America's east coast via Iceland by summer 2022.
Sandals
While Curaçao may not be a new route, it certainly is a new holiday destination for lovers of luxury Caribbean specialists, Sandals.
The all-inclusive expert is gearing up to open its sixteenth property on the coast of Curaçao on 14 April 2022 and you can book your holiday, including flights via Amsterdam with KLM, today.
Marella Cruises
Another sneaky entry is Marella Cruises, which has announced that from early 2023 it will operate a special set of US-based itineraries to meet demand in the region. These will be hosted aboard Marella Discovery and include stops in both the Caribbean at the likes of Turks and Caicos and the Dominican Republic as well as New York, Charleston and Key West.
Latest airline route information & deals
Cathay Pacific
Finnair
flydubai
KLM*
TUI*
Be inspired
Get your weekly fix of holiday inspiration from some of the world's best travel writers plus save on your next trip with the latest exclusive offers
We promise not to share your details
Related posts
*affiliate links: find out how we are funded and why this helps us remain free to use.