Everything you need to know about repositioning cruises
*affiliate links: find out how we are funded and why this helps us remain free to use.
The savviest cruise travellers swear by repositioning cruises and the chance to bag a bargain. So, too, do those seafarers who just love seeing unusual destinations - and often multiple continents to boot, or long and lazy days at sea, with time aplenty to enjoy the onboard amenities.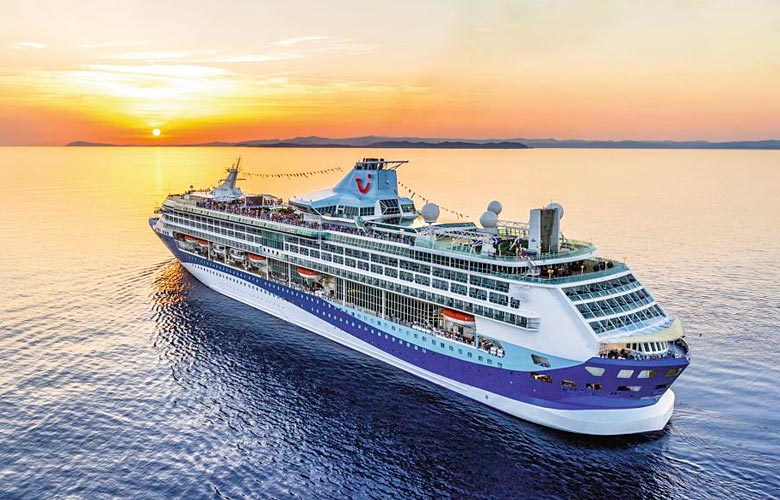 Marella Cruises* offers plenty of repositioning itineraries across its luxury fleet each year: you might start in Naples and finish in Oman, traverse the Atlantic or see much of Med while sailing between Dubrovnik and Malaga.
What is a repositioning cruise?
Repositioning - or sometimes repositional - cruises happen when a ship changes homeports. They typically occur at the end of a holiday season, when vessels move to a different continent as they chase the sun.
A classic example involves transatlantic voyages across the Atlantic, swapping summer in Europe for balmy Caribbean winters, or the reverse trip months later.
Other instances with Marella Cruises' six vessels include sailings from Alaska to Central America or Asia to the Middle East, and vice versa, plus some much shorter journeys from one Mediterranean homeport to another.
Marella's entire fleet undertakes repositioning cruises, allowing you to choose between modern, facility-packed larger ships such as Marella Explorer and Marella Discovery or the smaller, more intimate Marella Celebration or Marella Dream.
Why book a repositioning cruise with Marella?
There are three main reasons, led by a classic: the chance to save money. Repositional cruises are usually offered at much lower per-day rates than high or mid-season fares, allowing the chance to take a luxury voyage at an amazingly low price. Some of Marella's repositioning cruises are also discounted - sometimes by over £1,000 - to make them the ultimate bargain.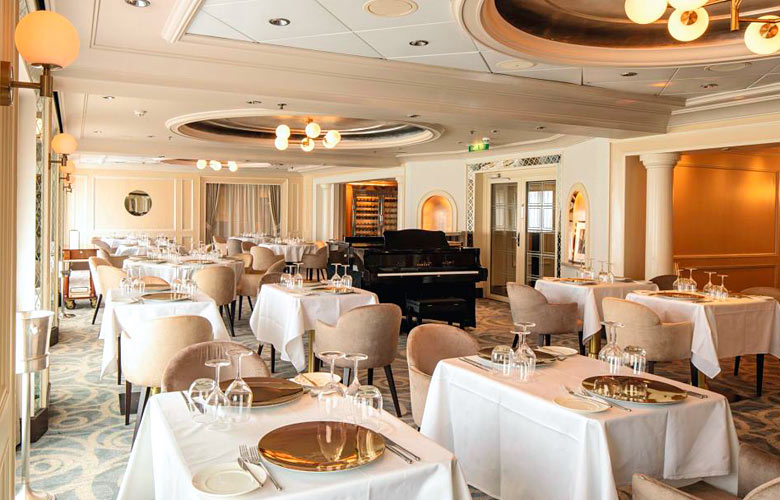 That affordability is partly due to repositional cruises often spending more days at sea than a typical cruise amid ocean crossings. For many cruisers, however, this is actually a lure: namely, for those who enjoy the feeling of voyaging across open water, or who simply want ample chance to enjoy a ship's many distractions.
A transatlantic repositioning cruise allows maximum opportunity to delve into Marella Explorer's Champneys spa and extensive dining options, for example.
Finally, there's potential to visit some exotic places or to enjoy unique themes. Rather than simply crossing non-stop, Marella's repositioning cruises over the Atlantic punctuate their long journey at the likes of Bermuda, Madeira or the Azores; some also come with a special entertainment theme such as the Eighties or Nineties.
Three sample repositional cruises
Atlantic Voyage 2
Marella's Atlantic Voyage 2* starts from Barbados, where it's easy to book a prior hotel-based week of beaches and rum-soaked bars on a Cruise & Stay basis. Stops in two other Caribbean destinations follow: the 'island of waterfalls', Dominica and jungly Tortola, largest of the British Virgin Islands.
Interrupted only by anchorages at Bermuda and the Azores, whose whale-watching is world-class, most of the next 11 days are spent out on the Atlantic.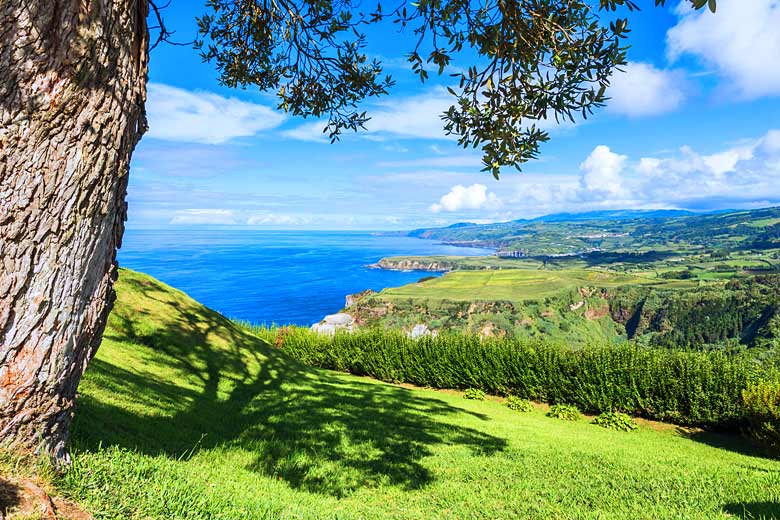 This gives ample time to investigate the adults-only Marella Explorer 2*'s luxury sunbathing area and clubhouse-inspired bar The 19th Hole, complete with golf simulators. Stops to investigate Brittany and Bruges hug a day in Southampton, where you can alight, if easier, before arrival in Newcastle.
Cultural Connection
An example of a Europe-only repositioning cruise with less time at sea and lots of calling points, Cultural Connection is undertaken by Marella Explorer*, which features 10 restaurants and 10 bars, an indoor cinema, sports deck, pool and that Champneys spa.
Not to mention the destinations en route. From the golden sands of Las Palmas, amid the Canary Islands, you'll stop in Gibraltar, just like Nelson once did, and then at Barcelona, France's Cote d'Azur and the island of Corsica.
After that come Livorno and Civitavecchia, gateways to Florence and Rome respectively, before time in Naples, the home of Italy's best pizzas and handily close to Pompeii's ruins. A final sea day has you arriving in the Greek islands at Corfu, its fabled beaches likely to be warm but gloriously uncrowded at this time of year.
Capture the Caribbean
Due to depart in early December, Marella Discovery*'s Capture the Caribbean* cruise departs from Malaga, on Spain's Costa del Sol, and sails west to Funchal, capital of Madeira.
Time on the fortified-wine-producing Portuguese island precedes five at sea on the Atlantic Ocean, during which you could be watching evening screenings in the ship's outdoor cinema, scaling a rock-climbing wall, tackling the mini-golf courses or enjoying evening entertainment on par with the West End.
Reaching the Caribbean, you'll do your best Christopher Columbus impression by docking first in the Dominican Republic, where waterfalls, hiking routes and the archipelago's only cable car await, and then at the Turks & Caicos, which majors in superlative diving and colonial architecture.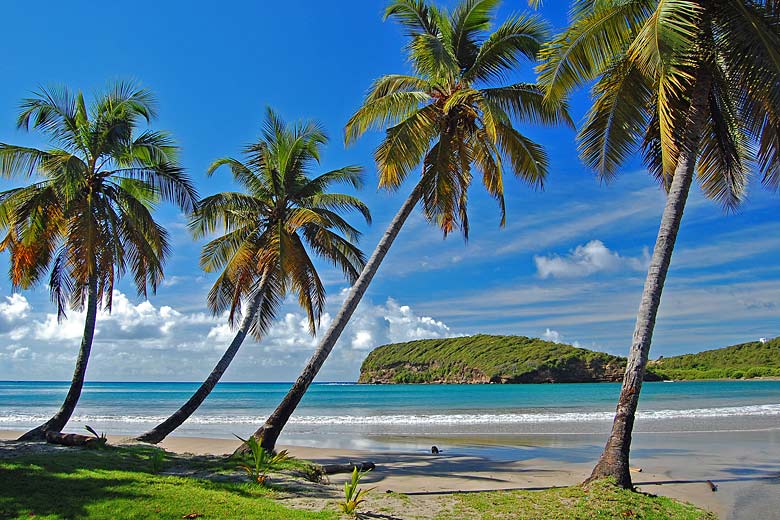 Montego Bay, on Jamaica, is where the cruise finishes: a bubbly hub of reggae music and jerk-chicken diners, of white-sand beaches and coconut-happy palm trees.
Please note: availability for these sample cruises vary. Check out the current list of repositioning cruises from Marella* to see what's available.
Top tips for booking a repositioning cruise
Pick your cabin carefully - on an ocean-crossing cruise, you're likely to spend much more time in it.
For the same reason, check the ship carefully - for instance, would you be happier with the large size, endless dining options and many amenities of Marella Explorer or much smaller Marella Dream's luxury spa and more intimate feel?
Remember to factor in one-way flight costs - you'll have to pay for flight(s) at one or both ends of the cruise
Expect a quieter ship and older crowd - this will appeal to some, but deter those keen for a busy, buzzy atmosphere
That said, don't think of a repositioning cruise as a stripped-down version of a standard voyage - that's a common misconception; you'll enjoy exactly the same level of complimentary dining options, entertainment, activities and high-quality service will be offered as usual with Marella Cruises.
Interested in booking a respositioning cruise? Browse the latest deals from Marella on great value respositional cruises in 2023/2024.
Explore holidays in the sun for less
Be inspired
Get your weekly fix of holiday inspiration from some of the world's best travel writers plus save on your next trip with the latest exclusive offers
We promise not to share your details
Related posts