33 fascinating facts about the Canary Islands
*affiliate links: find out how we are funded and why this helps us remain free to use.
As one of the most popular holiday destinations, you may think you know the Canary Islands but we've been digging around to try and find out lesser-known fascinating facts about the archipelago that may just encourage you to book that much-deserved trip in 2022.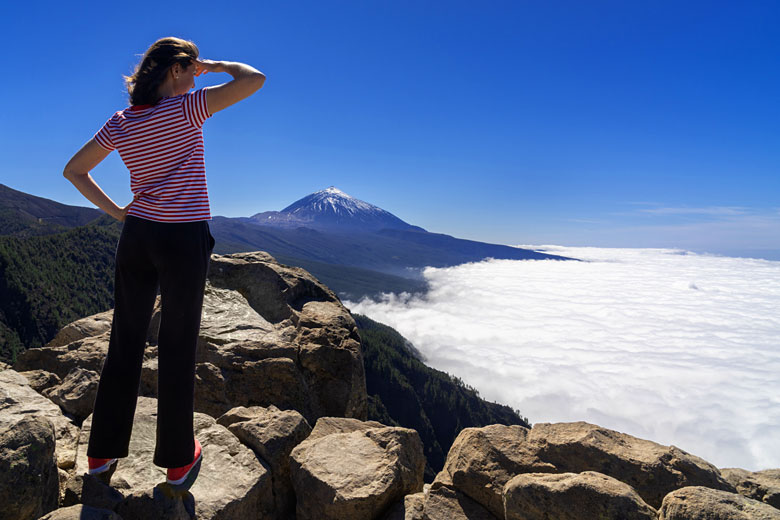 All the reasons to visit the Canaries
As the most southerly part of Spain, not to mention the most populated area of Macaronesia, the Canary Islands are collectively bursting with fun stats, historical intrigue and curious realities.
From volcanoes to rolling beaches, castles to water parks, there's something for everyone. Read on to discover these fascinating facts for yourself - you might just find a brand new reason to go!
Getting to the Canary Islands: plan and book the perfect holiday for you to the Canary Islands with TUI* in 2023/2024. Choose from a wide variety of holiday types for all budgets across numerous islands.
1. You can take your pick
Did you know there are eight main islands in the archipelago of the Canaries? From largest to smallest in terms of size, you've got Tenerife*, Fuerteventura*, Gran Canaria*, Lanzarote*, La Palma*, La Gomera*, El Hierro and La Graciosa.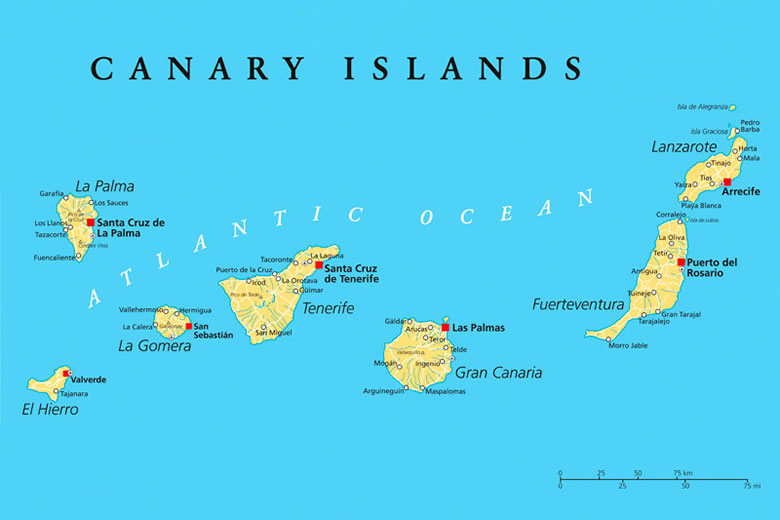 However, there are many much smaller uninhabited isles that you can visit on day trips, from popular tourist spots to truly off-the-beaten-track rocks in the sea.
2. You can visit all year round
The Canary Islands are lauded for their year-round sunshine and fascinating micro-climates that vary island-to-island. In the depths of winter, they're consistently the warmest and sunniest places in Europe while in the hot summer months, the cool ocean helps to moderate temperatures.
Generally speaking, you'll find the islands without high mountains, such as Fuerteventura and Lanzarote, are the warmest and driest while those with mountains, such as Tenerife and Gran Canaria, have the most rainfall, typically on their northern slopes as the rain rarely reach their south coasts.
3. You'll find Spain's highest peak
The sleeping giant at the heart of Teide National Park in Tenerife is Mount Teide, or Pico del Teide, the highest peak in all of Spain and an active volcano to boot. At 3,718 m, it's the third highest volcano in the world after two in Hawaii and last erupted in 1909.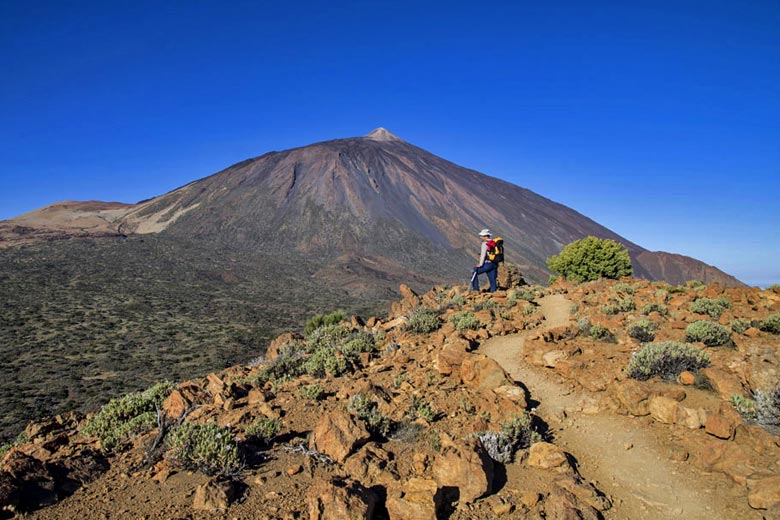 4. You can tick off four UNESCO sites
There are four UNESCO World Heritage sites to be found in the Canary Islands. Tenerife has two, one cultural site in the historic town of San Cristóbal de La Laguna and one natural in the form of Teide National Park.
Meanwhile, Gran Canaria* has a cultural site in Risco Caido and the Sacred Mountains of Gran Canaria and La Gomera has the natural site of Garajonay National Park.
5. The islands are closer to Africa than Spain
Although the Canary Islands are an autonomous region of Spain, they sit much closer to the northwest coast of Africa. In fact, they're just 62 miles away from Morocco but 1,700 miles from mainland Spain.
6. The little yellow bird takes its name from here
The wild canary bird originates from Macaronesia, which includes the Canaries, and was named after the islands - not the other way around as is sometimes believed.
7. Lanzarote was home to César Manrique
Visit the quirky home Lanzarote's leading creative, César Manrique. Artist, sculptor and architect, his work can be seen at the likes of the salt-water swimming pools in Puerto de la Cruz and the magnificent viewpoint of clifftop Mirador del Río.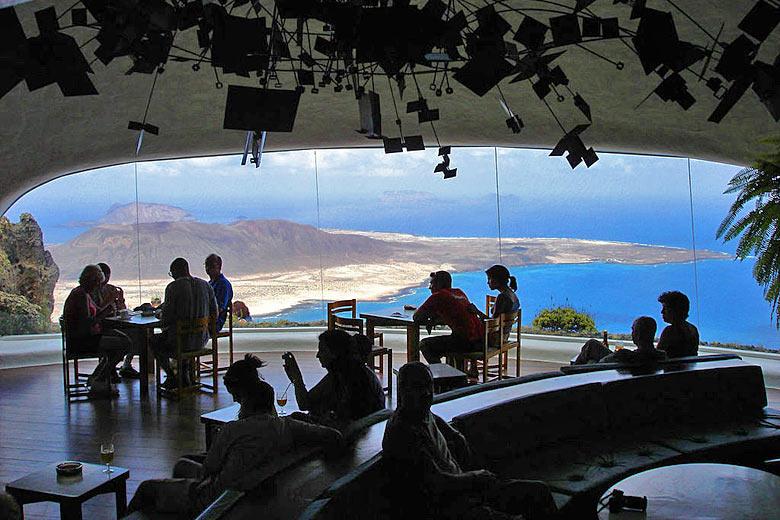 Meanwhile, his influence as an activist and the island's protector ensured that no mega high-rise blocks have been allowed to spoil the natural beauty of Lanzarote.
8. There's the most fertile land
The ideal combination of various climates - from higher, cooler altitudes to lower, drier orchards - and fertile volcanic soil has created a booming agricultural scene across the Canary Islands.
You'll find all sorts of exotic fruit and vegetables growing (and sold in markets) on these islands from bananas, mangoes, tomatoes, pineapples and papaya to avocados, grapes for wine production, almonds, figs and tropical flowers such as Birds of Paradise.
9. It's great for golfers
You'll find more than twenty golf courses across the Canary Islands of Tenerife (seven), Gran Canaria (seven), Fuerteventura (four), Lanzarote (two) and La Gomera (one).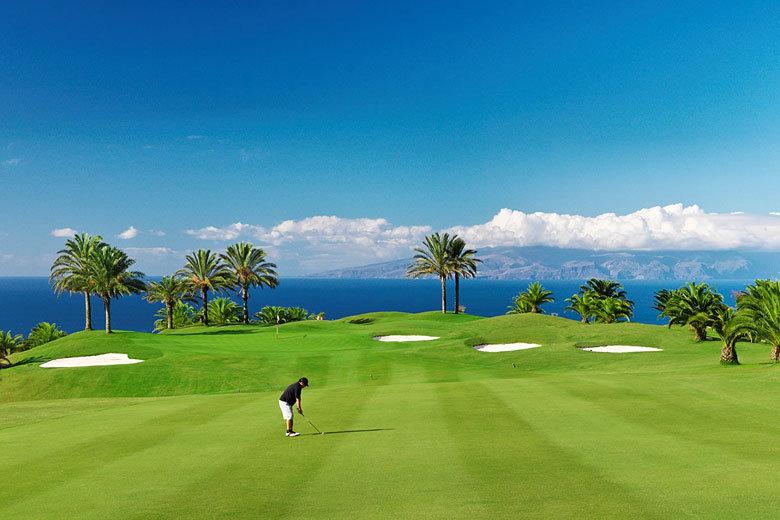 Tenerife and Gran Canaria take top golf billing for courses such as Anfi Tauro on Gran Canaria, while little La Gomera is home to what's said to be the exceptional Tecina course.
10. El Hierro is close to being wholly sustainable
The small island of El Hierro and its population of just under 11,000 inhabitants, is setting world records with its attempt to become a 100% sustainable island.
At present, 60% of the energy used on the island comes from renewable sources such as solar, wind and wave power but it's working to increase this until it's fully self-sufficient.
11. The islands produce mighty fine wines
The islands' temperate climate and elevated slopes ensure they're perfect vineyards. Although each island produces its own highly-acclaimed wine, the iconic terraced vines of Lanzarote, planted low in the fertile ground and surrounded by stone walls so as to protect the grapes from the wind, are the most recognisable.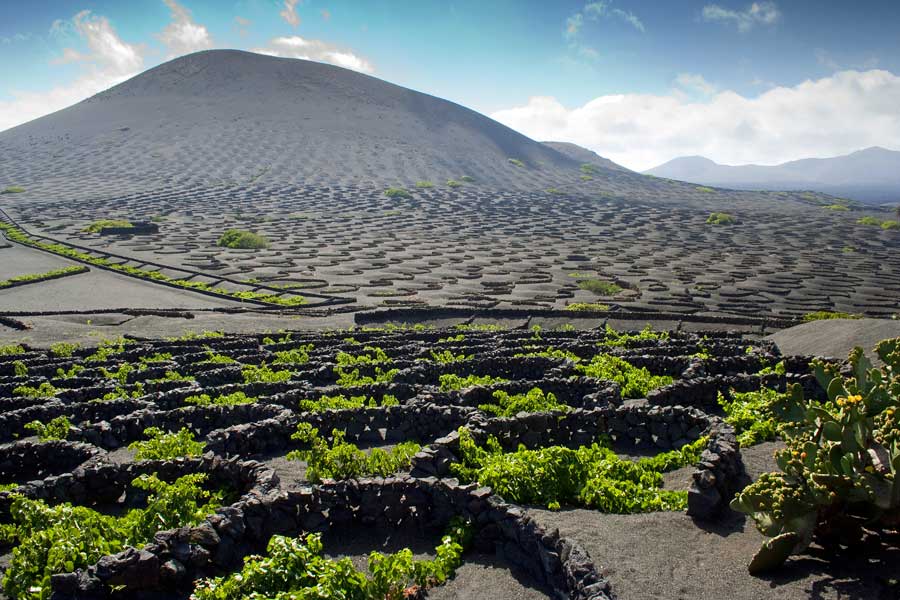 12. There's a record-breaking water park
You can spend the day at an award-winning water park boasting the world's largest artificial waves and longest lazy river. Siam Park is a Thai-themed playground on the island of Tenerife bursting with rides, slides, flumes and so much more.
13. And a sea of sand
Get a taste of the desert among the sand dunes of Maspalomas, Gran Canaria. The 17km-long soft, sandy beach is blacked by a sea of Sahara-like rolling dunes, which you can explore on foot or, for a truly authentic feel, on camel-hump.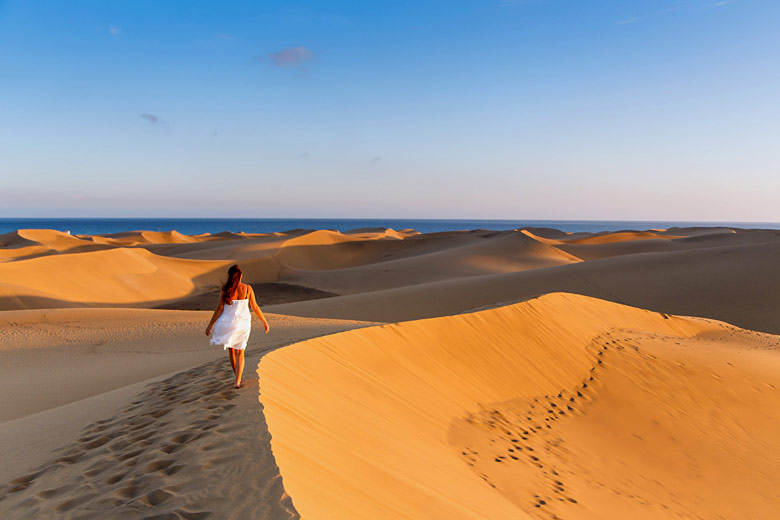 14. It offers fabulous stargazing
The Canary Islands offer unbeatable stargazing under some of Europe's clearest skies, making it a hit for astrotourists. Spot numerous constellations from the world-class observatories in three Starlight Reserves across Tenerife, La Palma and Fuerteventura*.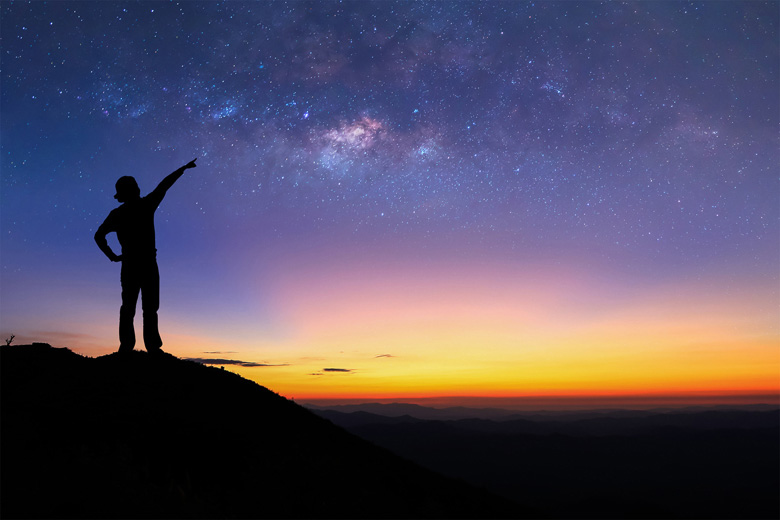 The mountainous interior of Tenerife's Teide National Park is where you'll find the largest solar telescope in Europe, while The Gran Telescopio Canarias on La Palma* promises some of the finest stargazing opportunities in the Northern Hemisphere.
15. They're surrounded by dolphins and whales
Book a dolphin and whale watching cruise with a qualified tour guide to see the many different species that swim in the waters of the archipelago. Up to one-third of the world's dolphin and whale species can be seen throughout the year.
What you see will depend on when you visit but a variety of marine mammals can be spied all year round. Expect to see the likes of pilot whales, dolphins, finback whales and sperm whales.
16. The islands claimed Nelson's arm
Britain's famed Rear-Admiral Horatio Nelson lost his arm following the British defeat at the Battle of Santa Cruz de Tenerife in 1797.
The flawed assault on the port of Santa Cruz by Britain's navy was rebuffed and, while many sailors died, Nelson was wounded in his right arm, which later had to be amputated.
17. You can visit a crater-side castle
Take in views and exhibits at the hilltop Castle of Santa Barbara above the town of Teguise in Lanzarote*. The solid fortification, which dates in part from the 16th century, perches incongruously on the lip of a crater, where those stationed there kept watch for marauding pirates.
Today, it houses the Museum of Piracy and offers splendid views across the barren landscape spread out below.
18. It's home to Spain's most famous Carnivals
The annual Santa Cruz Carnival in Tenerife is said to be second only to that of Rio de Janeiro's great street party in Brazil. It's hugely popular, guaranteeing over two weeks of fiestas, elaborate costumes, performances, competitions, floats and a general air of bonhomie.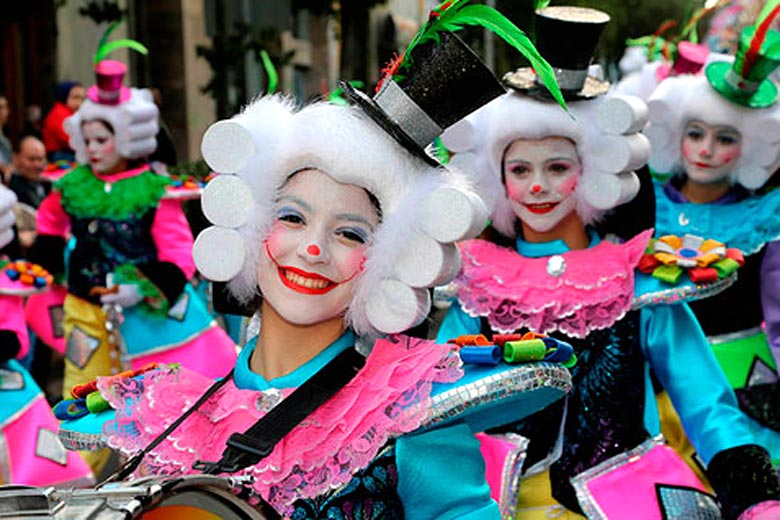 This and the Las Palmas de Gran Canaria Carnival are the two most revered carnivals in not only Spain but all of Europe - just remember to book well in advance if you wish to party with the locals!
19. You can savour mighty mojo sauce
Mojo sauce is the flavour of the Canary Islands. Accompanying nearly every meal, you'll find red and green variations. Red mojo sauce is generally made from small red peppers of La Palma (called pimienta picona), paprika and spices, and served with meat.
Meanwhile, green mojo is typically made of green peppers (sometimes coriander or parsley) and spices to accompany fish - although they're both delicious splashed over almost any dish, especially potatoes!
20. Discover Gran Canaria's modernist side
Head to Gran Canaria's Museo Néstor Álamo to see striking, colourful works by the island's great modernist painter, Néstor Martín-Fernández de la Torre.
He was also the leader of a campaign to highlight the Canary Islands as a tourist destination in the mid-20th century and created numerous inviting travel posters.
21. The beaches are sensational
As a collection of islands, there's no shortage of beaches. They come in all shapes and sizes: some long, golden and sandy lapped by calm waters, others black, coarse and wind-whipped for surfing or sheltered and dotted with shingle and pebbles.
The key is to find the right type of beach for you. Do you need safe, shallow waters for young children? What about facilities like sunbed rental, showers and restaurants? Or a watersports centre? Do your research to find the perfect beach for you in the Canary Islands.
22. ...as is the windsurfing
That the Canary Islands sit in the path of the roving Trade Winds makes it a top destination for wind-based water sports such as windsurfing and kitesurfing, so much so that Pozo Izquierdo on Gran Canaria frequently hosts the World Windsurfing Championship.
There are plenty of places to rent equipment, take a lesson or book a course while on holiday in the Canary Islands.
23. And turtles seem to like the islands
Loggerhead and Green Sea turtles can be seen in the Canary Islands. While some live in the waters all year round, many pass through in the summer months, which is the best time to see them in the wild. Do your research to find a reputable, experienced company for a guided turtle-watching tour.
24. You can marvel at the Sea of Clouds
Get high up to see the natural phenomenon that is the Sea of Clouds. This occurs when a layer of cloud is formed by moist air that's blocked from rising up steep slopes of mountainous islands by warmer stable air above.
The Canary Islands' proximity to an area of permanent high pressure known as the 'Azores High' produces these unique conditions.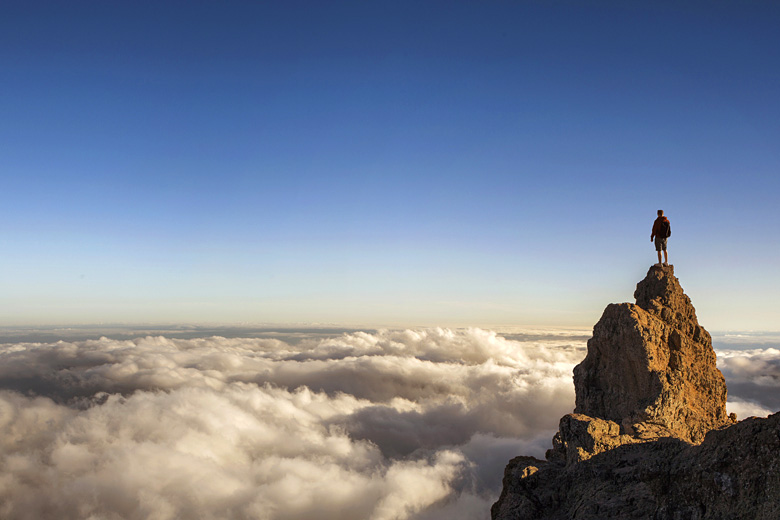 The best way to see this for yourself is get above the clouds on Tenerife, Gran Canaria or La Palma. The Sea of Clouds occurs more during the height of summer but you might be lucky to witness these formations all year round.
25. It's a rock climber's paradise
Somewhat unsurprisingly, the volcanic islands serve up many dream rock climbing spots. On Gran Canaria*, for example, Roque Nublo and Roque Bentayga said to be remnants of the massive volcano that formed the island, are the holy grails for carabiner-clad enthusiasts.
26. You can take a camel's eye guided tour
The vast volcanic landscape of Lanzarote lends itself to being explored but why tour the island's protected, moons-like Timanfaya National Park on foot or by bus when you could get the best view from atop a camel?
Take a guided tour of the black, arid and almost surreal park, largely unchanged since the last eruption in 1824.
27. There's a crater that glows green
Sticking with Lazarote's, volcanic sand beach of El Golfo is backed by a crater in which trapped seawater rich with algae has formed a lagoon that glows a vibrant green.
Now declared a Natural Reserve, the Charco de Los Clicos (or, Green Lagoon) is a striking sight that sits in stark contrast to the blue of the sky and the black of the sand.
28. Gran Canaria hosts a cheese festival
The Canary Islands produces a wide range of delicious goods such as wine, honey and bread, not to mention cheese, which they have been making here for hundreds of years. If you're a cheese fan, time your visit to coincide with Gran Canaria's Fiesta del Queso in the town of Santa María de Guía.
Expect cheese-based menus, cheesemaking competitions and plenty of samples including the local queso de flor de Guia - a soft sheep's milk curdled with the head of the artichoke thistle.
29. You can walk inside a lava tube
Venture inside a lava tube on Lanzarote. The Cueva de Los Verdes, which sits within the Monumento Natural del Malpaís de La Corona, is one of the longest known lava tubes in the world and was formed thousands of years ago.
Once used as a shelter from pirates, it extends far beyond what can be explored today on a guided tour.
30.There's terrific cycling for all
Cycling is big business in the Canaries. From ocean-side pathways to vigorous ascents, there's road, mountain and e-biking to be had for all across the islands. Tenerife*, in particular, is well set up for cyclists with plenty of rental outlets.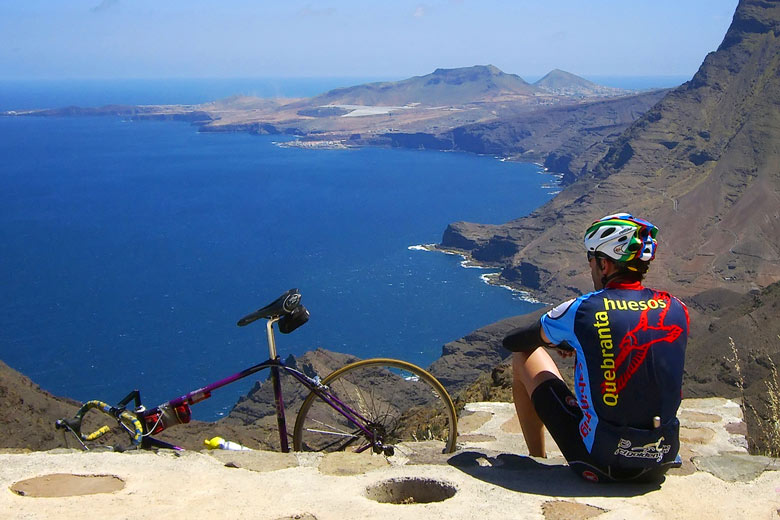 It has some top hairpin twists and steep climbs (used by professionals in training for the likes of the Tour de France, no less) and mountain trails leading to remote villages to help you see a different side to the island.
31. La Gomera has its own language - of sorts
Inhabitants of the lush, green island of La Gomera* have their very own language. Recognised by UNESCO for its cultural heritage, Silbo Gomero, or simply 'el silbo' meaning 'the whistle', was created to help speed up communication long before the Internet.
It's a unique form of Spanish communicated through sound, historically used to share news and announcements as far as 5km away.
32. The islands are famous in Hollywood
With such diverse and alien-like landscapes it's perhaps no surprise that many Hollywood blockbusters have been filmed in the Canary Islands.
We're talking Moby Dick (1956), One Million Years B.C. (1966), Clash of the Titans (2010), Fast & Furious 6 (2013), In the Heart of the Sea (2015), Allied (2016) and Jason Bourne (2016).
33. You could be there in under five hours
All of the history, natural attractions, activities, tasty cuisine and beautifully sunny weather can be easily reached from the UK. Forget going haul - a flight from the UK to the biggest island of Tenerife is around four and a half hours.
Weather in the Canary Islands
| | Jan | Feb | Mar | Apr | May | Jun | Jul | Aug | Sep | Oct | Nov | Dec |
| --- | --- | --- | --- | --- | --- | --- | --- | --- | --- | --- | --- | --- |
| Maximum daytime temperature °C | 18 | | | | | | 26 | 27 | 26 | 24 | | |
| Hours of sunshine (daily) | | | | 8 | 9 | | | | 8 | | | |
| Days with some rainfall | | | | 5 | 3 | 2 | 1 | 1 | 3 | 5 | | |
| Sea temperature °C | | | | | | | 22 | | 24 | | 22 | |
Book your escape to the Canaries: browse the latest online offers on holidays to the Canary Islands with TUI, which depart from airports across the UK.
More about the Canary Islands
Jan Feb Mar Apr May Jun Jul Aug Sep Oct Nov Dec
Explore holidays in the sun for less
Be inspired
Get your weekly fix of holiday inspiration from some of the world's best travel writers plus save on your next trip with the latest exclusive offers
We promise not to share your details
Related posts