Holidays: 'low risk' countries to visit
Check the latest travel advice and current Covid-19 rules and restrictions by country.
Travel is finally starting to pick up again after the coronavirus lockdown, but there are still many restrictions. So knowing which countries you can travel to and whether you need to quarantine on your return is very important.
Travel corridors: 'low risk' countries to visit
The UK government has published the names of countries which it now considers are safe for UK holiday-makers to visit, and amended its quarantine regulations so that self-isolation on return to the UK from many of these is no longer required.
By combining this information with the regulations that are enforced when holiday-makers arrive at their destination, we have produced a table that shows exactly how easy or otherwise it may be to visit your country of choice.
We have also added a handful of other countries because they are very popular holiday destinations but which, for the moment, are off-limits because UK nationals are banned from entering. Select a country name to see the specific entry requirements and restrictions.
Latest update: Under current UK COVID-19 restrictions, domestic and international travel is not permitted without a legally permitted reason.
The information provided above is updated regularly - most recently on 7 July 2022.
2 = Non-resident foreign nationals are not permitted to land
3 = Generally 14 days of self-isolation, but the number of days can vary
4 = Vaccinated arrivals and under 18s may be exempt from quarantine
Holiday destinations to consider for 2021
Below are some popular holiday destinations which UK holiday makers can visit and return from without the need to quarantine. Learn more about these countries with additional resources, articles, recommended travel providers and weather guides.
Algarve
More about the Algarve
Recommended for the Algarve
Algarve weather
Andorra
More about Andorra
Recommended for Andorra
Andorra weather
Aruba
More about Aruba
Recommended for Aruba
Aruba weather
Australia
More about Australia
Recommended for Australia
Australia weather
Austria
More about Austria
Recommended for Austria
Austria weather
Azores
More about Portugal
Recommended for the Azores
Azores weather
Bahamas
Recommended for the Bahamas
Bahamas weather
Balearic Islands
More about the Balearic Islands
Recommended for the Balearic Islands
More Balearic Islands deals >>
Balearic Islands weather
More Balearic Islands weather >>
Barbados
More about Barbados
Recommended for Barbados
Barbados weather
Belgium
Recommended for Belgium
Belgium weather
Bulgaria
More about Bulgaria
Recommended for Bulgaria
Bulgaria weather
Canary Islands
More about the Canary Islands
Recommended for the Canary Islands
Canary Islands weather
More Canary Islands weather >>
Cape Verde
More about Cape Verde
Recommended for Cape Verde
Cape Verde weather
Costa Rica
More about Costa Rica
Recommended for Costa Rica
Costa Rica weather
Croatia
More about Croatia
Recommended for Croatia
Croatia weather
Cuba
More about Cuba
Recommended for Cuba
Cuba weather
Cyprus
More about Cyprus
Recommended for Cyprus
Cyprus weather
Czech Republic
More about the Czech Republic
Recommended for the Czech Republic
Czech Republic weather
More Czech Republic weather >>
Denmark
More about Denmark
Recommended for Denmark
Denmark weather
Dominican Republic
More about the Dominican Republic
Recommended for the Dominican Republic
More Dominican Republic deals >>
Dominican Republic weather
More Dominican Republic weather >>
Egypt
More about Egypt
Recommended for Egypt
Egypt weather
Faroe Islands
Recommended for the Faroe Islands
Faroe Islands weather
France
More about France
Recommended for France
France weather
Gambia
More about the Gambia
Recommended for the Gambia
Gambia weather
Germany
More about Germany
Recommended for Germany
Germany weather
Gibraltar
Recommended for Gibraltar
Gibraltar weather
Greece
More about Greece
Recommended for Greece
Greece weather
Grenada
More about Grenada
Recommended for Grenada
Grenada weather
Hungary
More about Hungary
Recommended for Hungary
Hungary weather
Iceland
More about Iceland
Recommended for Iceland
Iceland weather
Ireland
More about Ireland
Recommended for Ireland
Ireland weather
Israel
Recommended for Israel
Israel weather
Italy
More about Italy
Recommended for Italy
Italy weather
Jamaica
More about Jamaica
Recommended for Jamaica
Jamaica weather
Japan
More about Japan
Recommended for Japan
Japan weather
Jersey
Recommended for Jersey
Jersey weather
Luxembourg
More about Luxembourg
Recommended for Luxembourg
Luxembourg weather
Madeira
More about Madeira
Recommended for Madeira
Madeira weather
Maldives
More about the Maldives
Recommended for the Maldives
Maldives weather
Malta
More about Malta
Recommended for Malta
Malta weather
Mauritius
More about Mauritius
Recommended for Mauritius
Mauritius weather
Mexico
More about Mexico
Recommended for Mexico
Mexico weather
Monaco
Recommended for Monaco
Monaco weather
Morocco
More about Morocco
Recommended for Morocco
Morocco weather
Norway
More about Norway
Recommended for Norway
Norway weather
Oman
More about Oman
Recommended for Oman
Oman weather
Poland
More about Poland
Recommended for Poland
Poland weather
Portugal
More about Portugal
Recommended for Portugal
Portugal weather
Seychelles
More about the Seychelles
Recommended for the Seychelles
Seychelles weather
Slovakia
Recommended for Slovakia
Slovakia weather
Slovenia
More about Slovenia
Recommended for Slovenia
Slovenia weather
South Africa
More about South Africa
Recommended for South Africa
South Africa weather
Spain
More about Spain
Recommended for Spain
Spain weather
Sri Lanka
More about Sri Lanka
Recommended for Sri Lanka
Sri Lanka weather
St Lucia
More about St Lucia
Recommended for St Lucia
St Lucia weather
Sweden
Recommended for Sweden
Sweden weather
Switzerland
More about Switzerland
Recommended for Switzerland
Switzerland weather
Thailand
More about Thailand
Recommended for Thailand
Thailand weather
Tunisia
More about Tunisia
Recommended for Tunisia
Tunisia weather
Turkey
More about Turkey
Recommended for Turkey
Turkey weather
UAE
More about the UAE
Recommended for the UAE
UAE weather
Vietnam
More about Vietnam
Recommended for Vietnam
Vietnam weather
What is the UK quarantine policy?
With the British government's 10-day quarantine for some passengers arriving in the UK now in force and the Foreign, Commonwealth & Development Office (FCDO) still advising against all but essential travel to most countries, times are very uncertain for the UK travel industry and for British holidaymakers hoping to escape to Europe this summer.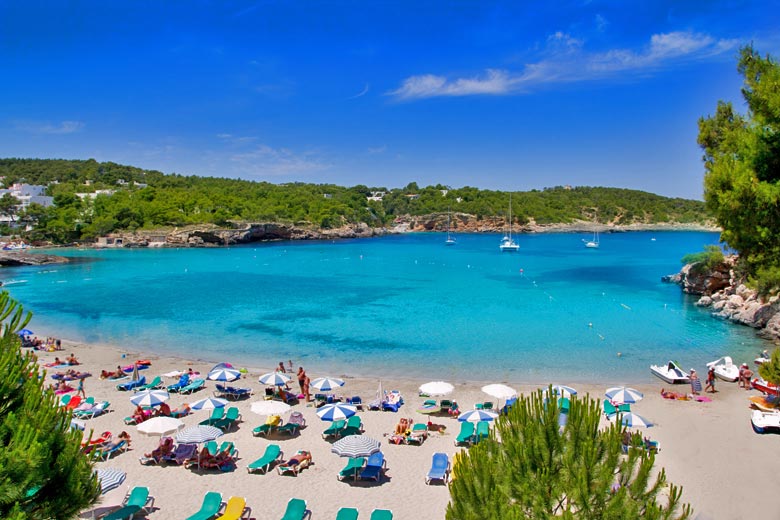 The quarantine rules, where they apply, require residents and visitors to provide details of where they can be contacted during their stay in the UK and their planned route from the airport, where they must self-isolate for 10 days.
There is a fine of up to £100 for failing to provide contact details and up to £1,000 for failing to self-isolate. Note that rules and fines differ in England, Wales, Scotland and Northern Ireland.
*affiliate links: find out how we are funded and why this helps us remain free to use.