Covid-19 test deals & discount codes
If you're looking to save money on Covid-19 tests for international travel, check out the latest exclusive deals and discount codes from leading coronavirus testing providers, airlines and holiday partners in 2022/2023.
Top Covid-19 testing discount codes & deals
Save on all types of Covid-19 tests with exclusive discount codes and online deals from testing providers, partner airlines and holiday providers for international travel in 2022/2023.
For a full summary of Covid-19 statistics and regulations by country, and to compare destinations around the world, visit our interactive Covid-19 travel planner.
Why do you need Covid-19 tests for travel?
Many airlines and countries require some form of Covid-19 test within 48 or 72 hours before departure. Check with your airline or destination before booking a coronavirus test to make sure you have the correct one.
Check out the Covid-19 testing options near UK airports.
The UK government currently requires all travellers, except those arriving from within the Common Travel Area, that is Ireland, the Channel Islands and the Isle of Man, to complete Covid-19 tests when entering the UK.
In addition, tests may also be required when you arrive at your destination - so there are potentially multiple tests required for a holiday or business trip.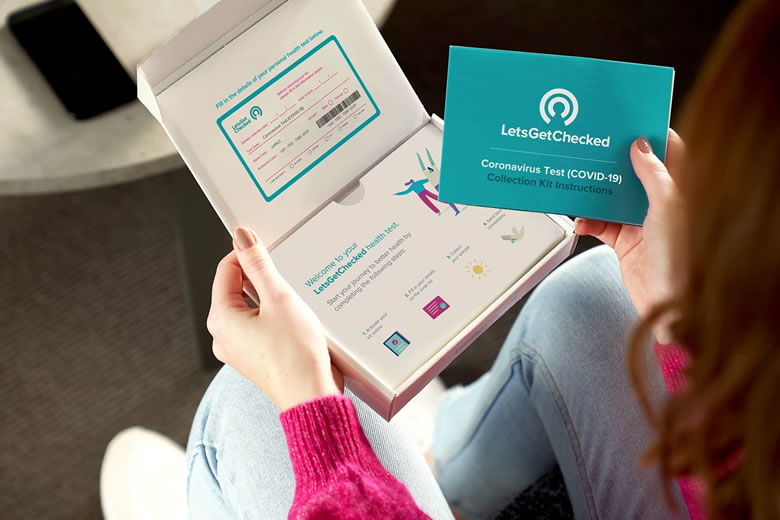 It's important to check what Covid-19 tests are required before you travel, as there are multiple terms used including fit-to-fly, pre-departure, Test to Release and day 2 and 8 tests. There are also different types of tests available including PCR, antigen lateral flow, LAMP and antibody.
Covid-19 test deals from travel partners
Popular Covid-19 testing companies, such as Express Test, Chronomics, Randox Health and Collinson Group work with airlines and holiday providers, including TUI, BA, Jet2, easyJet and Ryanair to offer exclusive discount codes and special prices for their customers.
Covid-19 testing deals by UK airports
Save money on Covid-19 testing with the latest deals and discount codes on pre-departure antigen and UK arrival PCR tests available at UK airports or for home testing kits when planning international travel in 2022/2023.
Fit-to-fly tests for leaving the UK
If you're departing from the UK to a country that requires a Fit-to-Fly pre-departure test whether a PCR or antigen, consider booking online with one of the following top deals and discount codes from popular Covid-19 testing providers.
Pre-departure tests for UK-bound travel
The UK government requires all travellers aged 12 or older, except those arriving from within the Common Travel Area, that is Ireland, the Channel Islands and the Isle of Man, to provide a negative pre-departure test result before starting to travel to the UK.
Tests for UK arrivals for day 2 & 8
Book the required Covid-19 testing for UK arrivals whether day 2 tests for fully vaccinated travellers or day 2 and 8 tests for non-vaccinated travellers with the option to shorten quarantine on day 5 with Test to Release in England.
Test to Release for day 5 (England only)
Travellers arriving in England who are not fully vaccinated can shorten the 10 day quarantine period with the Test to Release scheme. Book a PCR test with leading Covid-19 testing providers.
Covid PCR tests
Find out where to book Covid PCR tests online for less with top deals and discount codes from popular providers including dedicated testing centres, home testing kits and high street shops.
Covid-19 antigen lateral flow tests
Save on Covid-19 antigen lateral flow tests by booking online with special offers and discounts on home testing kits and on appointments from leading coronavirus test providers and resellers.
Covid-19 antibody tests
Antibody tests allow people to discover if they've had Covid-19 in the past. Coronavirus antibody tests can be carried out at home and involve taking a finger prick of blood. Find out where you can book a test kit online.
More about Covid-19 & travelling
*affiliate links: find out how we are funded and why this helps us remain free to use.