Escorted tours finder
Escorted tours: the world is a beautifully big place and deciding where to start when planning your next adventure can feel somewhat daunting.
By taking an escorted tour, you relieve the pressure of trying to get everything right alone, putting yourself in expert hands to ensure you see, do and experience the very best that a country or region has to offer.
Top escorted tour providers: latest offers
Escorted tours by region 2023, 2024 & 2025
Deciding where to go next? We look at the regions where escorted tours operate, from much-visited cities and beaches to lesser-known ruins and emerging destinations.
Of course, you can always use our escorted tour finder for 2023, 2024 and 2025 to narrow down your search if you're still working out which country to visit.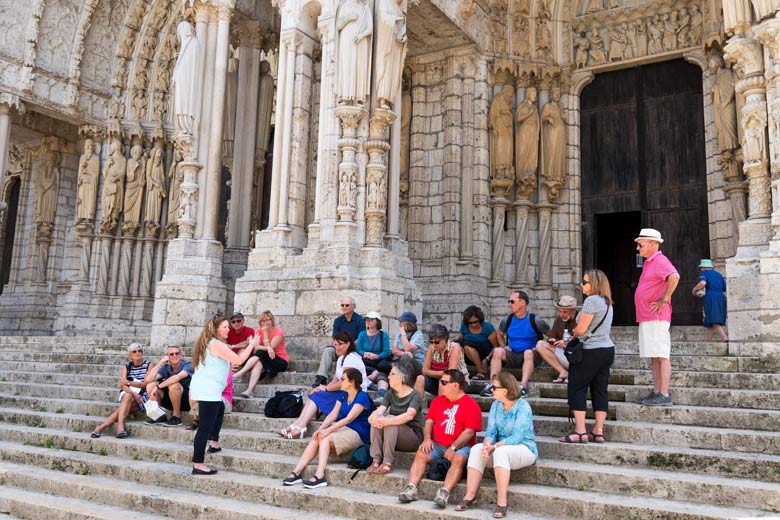 Europe & the Mediterranean
You can really make the most of your holiday when you book an escorted tour in your own backyard - relatively speaking. Europe - from the Azores to Cyprus, Malta to Norway - is a wonderful mish-mash of sights, attractions, landscapes and climates.
For those after an urban adventure, an escorted tour could see you delving into some of the most romantic cities in the world, from Paris and Vienna to St Petersburg, Madrid, Istanbul and Rome.
Visit renowned ruins, world famous museums and sample a variety of different cuisines and culture all on one guided getaway. Throw in edgy alternatives such as Berlin, Rotterdam, and Barcelona, and you are truly spoilt for choice.
It's not all about big busy hubs in Europe however: some of the most dramatic landscapes, scenic wildernesses and beautiful beaches can be experienced on an escorted tour in Europe: think the likes of the Greek Islands, Switzerland, Iceland, Scandinavia, Scotland, Spain... the list goes on.
The best bit is that many of the escorted tours to Europe and the Med are divided by a theme, be it a cycling break in the Baltic, walking the levada trails in Madeira or taking in the classical sites of Sicily - there's truly an escorted tour to be had for every interest across Europe and the Med.
Find European tours
Indian subcontinent
One seriously enchanting part of the world, the Indian subcontinent is a riotous collection of characterful people and places, and an escorted tour is a great way of squeezing the most out of any visit.
There are enough sights and attractions to keep you engaged in India for months alone: whether you're attracted to the historic forts of Rajasthan, the romance of the Taj Mahal, the rickety railways, crazy chaos of Mumbai and New Delhi, the calming backwaters of Kerala, or the beaches of Goa, there's a trip to India for everyone.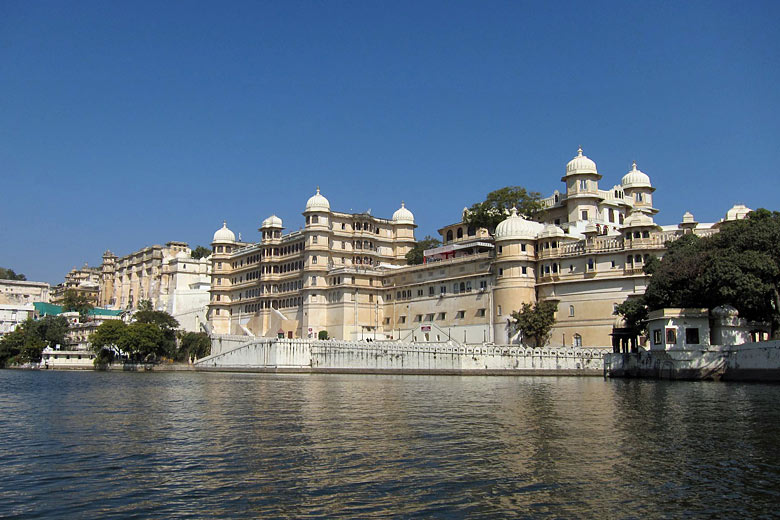 Add to this incredible selection of things to see and do in neighbouring nations, and it's easy to see why your first escorted tour to the region won't be your last.
Think national parks and surfer-friendly beaches of Sri Lanka, the glorious waters around the archipelago of the Maldives, the Himalayas in Nepal, and the festivals and iconic Tiger's Nest Monastery in Bhutan.
The eclectic mix of history, culture, wildlife, gastronomy and activities across the countries of the Indian subcontinent make it a traveller's dream, and by booking an escorted tour you can choose a trip that best suits your interests and budget.
Find Indian subcontinent tours
Far East
The variety of things to see, do and experience across the Far East of Asia is almost overwhelming. Take the stress out of planning your trip to the region with an escorted tour covering anything from one destination to a comprehensive exploration of two or more countries over a longer period of time.
The vibey cities and complex history of India ensure it's a huge hit with travellers, while the likes of Angkor Wat in Cambodia, the Great Wall of China, Borobudur in Indonesia and Bagan in Myanmar make up the tiniest tip of the iceberg when it comes to cultural attractions across the region.
Add to this the many stunning natural landscapes, such as the national parks of Laos, beaches of Thailand and unrivalled Halong Bay in Vietnam, and it's no wonder the Far East delights all who visit.
Trips of all shapes and sizes are available to destinations across the Far East. From a tour that focuses on a destination's wildlife - such as seeing giant pandas in China or orangutans in Borneo - to culinary experiences in Vietnam, itineraries with a clear historic slant, and lengthy stays taking in multiple major sights, there is so much to gain from taking an escorted tour in the Far East.
Find Far Eastern tours
Middle East
Without doubt one for lovers of history and absorbing new cultures, the Middle East is a richly flavoured region that deserves thorough exploration, and taking an escorted tour is a great way to get stuck in.
From Jordan's Wadi Rum and magnificent Petra to the cosmopolitan vibe of Beirut in Lebanon, empty quarter of Oman, and record breaking Sheikh Zayed Grand Mosque in Abu Dhabi, prepare to be captivated by some of the most incredible places on earth.
Then there's Iran, which is rapidly becoming the go to destination for intrepid escorted tourers keen to challenge preconceived ideas, marvel at the dazzling geometric tiles and eye-popping architecture, and meet some of the most welcoming people in the world.
Of course, it doesn't have to be solid culture vulturing in this region. Head to the playground that is Dubai, and you can choose from an endless list of things to do.
Hit some of the world's largest malls for a spot of retail therapy, check out shiny new theme and water parks, venture into the desert for an afternoon dune bashing, or put your feet up on a luxury lounger beside the most perfect looking infinity pool out there.
Whatever type of tour you're looking for in the Middle East, you'll find it with one of the companies we work with listed below. Browse the different options and try our search to find the right escorted tour for you.
Find Middle East tours
Central Asia
Increasingly, people are looking further east to the countries of Central Asia to get a deeper understanding of the region, which overlaps with the Middle East in so many ways, especially historically speaking.
Gaining popularity are countries like Uzbekistan, Turkmenistan, and Kyrgyzstan, which all offer something a little different to your typical holiday.
From the Registan in Samarkand to Turkmenistan's Darvaza gas crater (or 'Door to Hell', as it's known locally) and grassy steppe lands of Kyrgyzstan, there's simply so much to see.
An escorted tour in Central Asia is one to treasure, and an expert guide will ensure you take away all the relevant information without missing a single sight of importance or vital piece of information.
Find Central Asia tours
Africa
From the ancient Egyptian tombs and Pyramids of Giza down to the marvel that is border straddling Victoria Falls between Zambia and Zimbabwe, and iconic Table Mountain and penguins of Cape Town, Africa has something for everyone.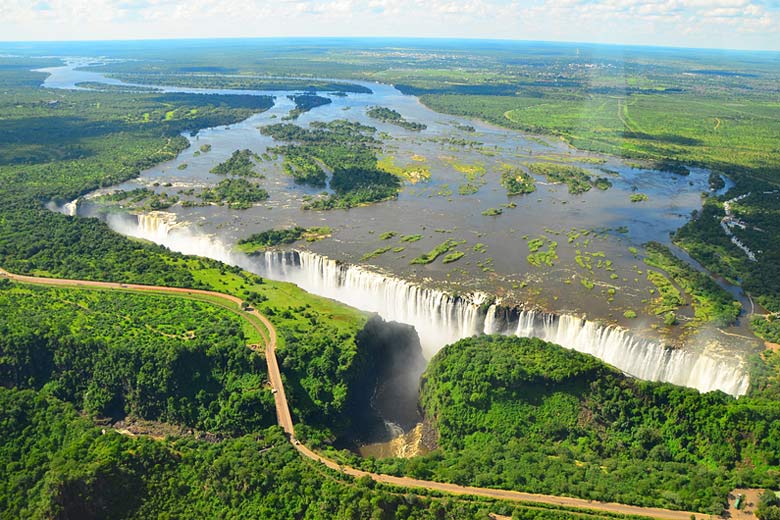 Needing no introduction as a destination for wildlife lovers, the continent pulls in thousands of travellers keen to set their sights on some of the world's most incredible - not to mention endangered - species.
From elephants and rhinos to lions, cheetahs, hippos, crocodiles, gorillas, vultures, and so much more, it is the place to see some of the most endearing creatures.
On top of this is a collection of fascinating histories: from the Moors in North Africa to ancient kingdoms, tales of imperial exploration - and often exploitation - and, more recently, pushes for independence. There is so much to get stuck into in Africa - the hard part is deciding where to begin.
An escorted tour is a great place to start: from highlights like Mount Kilimanjaro and the platinum beaches of Zanzibar in Tanzania to the arid landscapes and enormous dunes of Namibia, biodiversity of Madagascar and revered underground rock churches and lush hills of Ethiopia, Africa is a veritable playground for curious travellers.
Find Africa tours
North America
Whether you're snaking through the Rockies on the train trip of a lifetime, dodging geysers in Yellowstone National Park, sipping wine in Napa or cruising up to Niagara Falls, an escorted tour in North America won't disappoint.
Given the size of both the USA and Canada, it's no wonder an escorted tour helps you get the most out of your precious holiday. There is so much to choose from when it comes to finding the right trip, so it's all about focusing on your interests.
Naturally, the national parks across both countries feature heavily with all sorts of active options, including walking tours, cycling breaks and wildlife watching.
Get a taste of life for the early settlers with a Wild West throwback in the Grand Canyon, camp with native Americans, or lose yourself to the sounds of the deep south in Nashville and New Orleans.
Guided tours to North America are so varied in everything from theme to duration. Check out the brands we work with to see if there's a trip hiking, whale watching or toe-tapping with your name on it.
Find North America tours
Central America & the Caribbean
The biodiversity of Costa Rica, colourful streets of Nicaragua, beaches of Mexico and retro chic of Cuba are just some of the many delights waiting for you on an escorted tour to Central America or the Caribbean.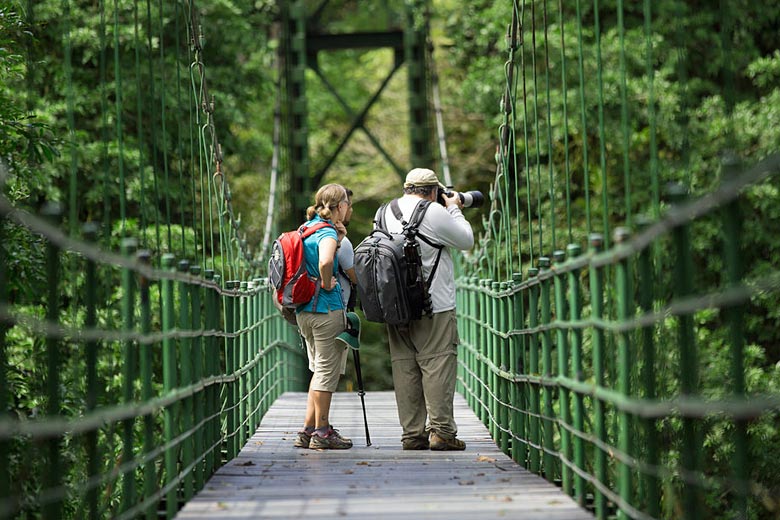 A mix of native and colonial history blend with wildlife, architecture and incredible, landscapes made for hiking to offer one of the most exotic corners of the world.
An escorted tour can take a variety of forms, be it cycling in Cuba, journeying along the Panama Canal or visiting the Mayan temples of Belize.
Put our escorted tour finder to the test, and see if we can show you the perfect trip to Central America and/or the Caribbean in 2023/2024.
Find Central America & Caribbean tours
South America
The continent of South America is bursting with attractions for travellers, from UNESCO renowned sites like Machu Picchu and Iguazu Falls, to Patagonia, the phenomenon of the moai heads on Easter Island, Galapagos Islands and carnival in Rio.
Then there are the 'off the beaten path' escapes in the likes of Suriname and Guyana - South America is geared to those with a true sense of wanderlust.
An escorted tour in South America ensures you tick as much as possible off your bucket list, with an abundance of experiences to choose from in exciting cities - think Buenos Aires, Santiago, São Paulo and Cartagena - and rural surroundings ripe for spotting wildlife, trekking, and discovering historic ruins.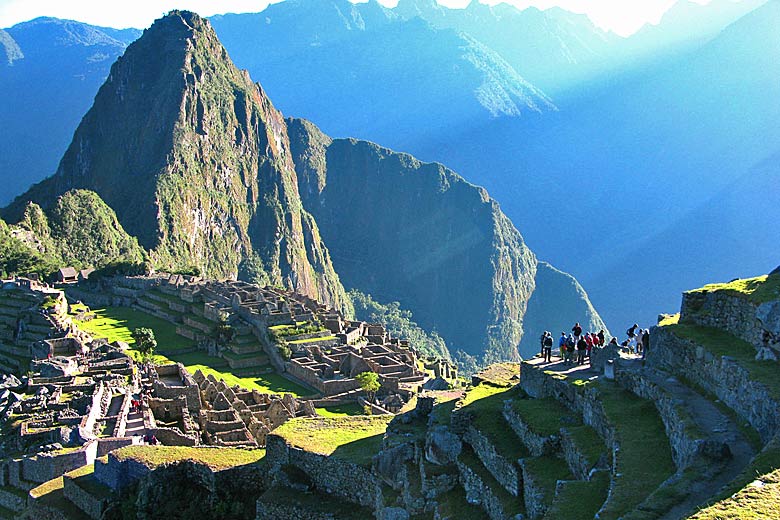 Give our escorted tour finder a whirl to see if there's a trip to South America that tickles your fancy, and will get you on your way to your next exciting holiday in 2023/2024.
Find South America tours
Polar regions
There's really only one important question to ask yourself when deciding which polar region to visit: polar bears or penguins? Whether you opt for giant white bears in the Arctic or playful sea birds in the Antarctic, you're guaranteed an experience to remember when visiting either of the polar regions.
Of course, the regions include more than these two destinations: walk in Shackleton's footsteps in South Georgia, explore the frozen Norwegian archipelago of Svalbard, and discover what life is like in the Falklands.
As well as the joy of reaching the earth's extremities by plane and ship, you'll be able to indulge in a number of activities, be it walking on the ice, kayaking, boat trips or wildlife watching. A tour to either of these regions is sure to be something special.
Find Polar tours
7 of the most popular countries for escorted tours - and why you should visit them
An escorted tour lets you relax and enjoy your travels, safe in the knowledge that you're experiencing the very best a destination has to offer, be it in one of the world's largest or smallest countries.
Below we've looked at a selection of exciting tours in some of the most popular destinations for guided trips. Expect a little bit of everything, from themed and short-stay trip to immense, once-in-a-lifetime odysseys.
Looking for a tour? Give our escorted tours finder a whirl to see the very latest offers on breaks in 2023, 2024 and 2025.
1. China
The sheer size of China can make deciding where to start on any adventure difficult. Do you head north to the Great Wall of China and Forbidden City in Beijing or out to the terracotta warriors of Xi'an?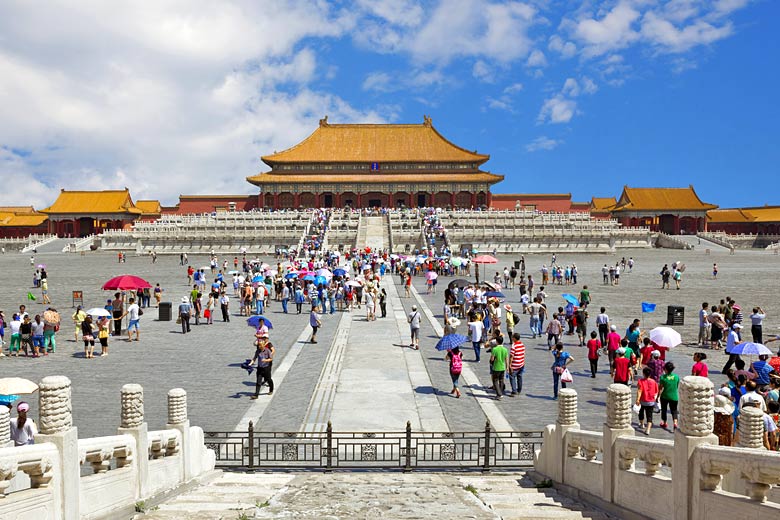 Perhaps you want to see the bright lights and old town of Shanghai in the east? Maybe Chengdu's pandas are calling or the skyscrapers of Hong Kong and casinos of Macau to the south? It's simply so enormous that you're completely spoilt for choice.
Luckily, the UK's leading escorted tour operators are here to guide you - literally and metaphorically - through the labyrinth of planning a trip to the world's fourth largest country.
Wendy Wu Tours stands out in particular as it specialises in trips to China (and Asia), and has a tempting selection of itineraries* to choose from with so much variety in terms of theme and duration.
2. Canada
As the world's second largest country, it's not great surprise that Canada demands time and attention to detail when planning a trip. It's about using your time as effectively as possible to ensure you get to see and do as much as you can - this is where an escorted tour can help.
Highlights in Canada range from whale watching and sea kayaking in the Pacific Rim National Park, Vancouver Island, to setting your eyes on famously blue Lake Louise in Banff National Park, experiencing the wilderness and creepy ghost towns of the Yukon, and feeling the spray from the Canadian side of Niagara Falls, Canada is full of sights to tempt curious travellers.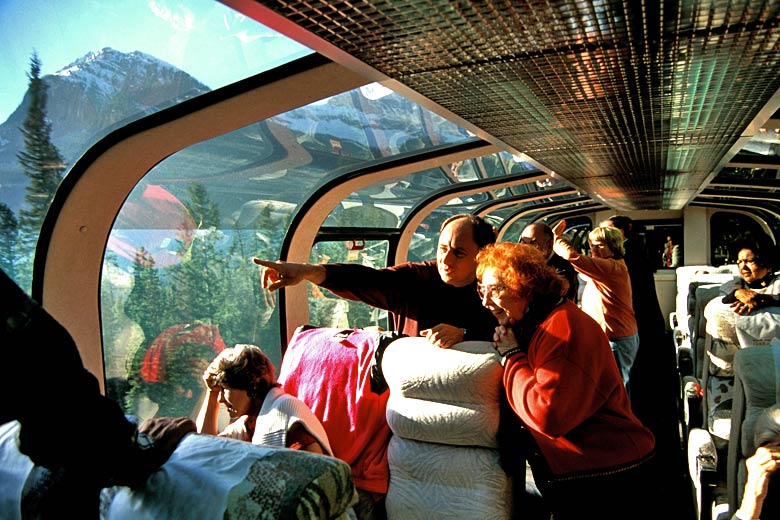 If the east is calling, Cosmos offers two excellent escorted tours: firstly, the Atlantic Canada's Coastal Wonders*, which includes stops in Halifax and Cape Breton National Park, and Ontario & the French Capital*, which takes in the renowned falls, Ottawa, Montreal, and Toronto for the ultimate city break.
Meanwhile, in the west, Explore! has the unforgettable Family Canadian Adventure* tour, which include a bit of everything such as seeking out grizzly bears, canoeing, walking, camping and yurting, among other exciting memory-creating activities.
3. Italy
Italy - the place where world famous cuisine, classical history, and sassy style come together to offer one seriously desirable destination.
Whether you fancy a guided urban break in the likes of Milan and Rome, or want to explore scenic coastal spots like Amalfi, Portofino and Bari, Italy has a little something for everyone.
Art lovers flock to fabulous Florence, romantics to vivacious Venice and sunseekers head to sultry Sorrento, while the rolling hills of rural Tuscany and northerly shores of Lake Como and Lake Garda offer glamorous alternatives in the great outdoors.
The leader in escorted tours for singles, Just You*, offers some excellent regional routes on breaks across Italy, such as its signature Discover Puglia* trip.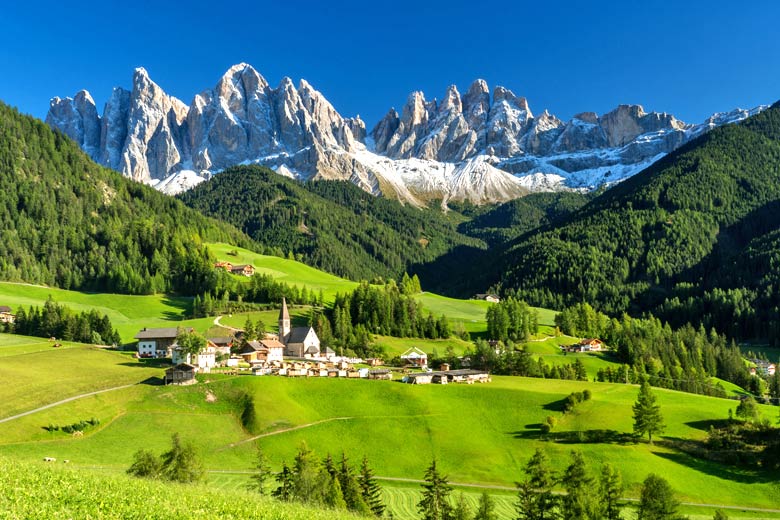 Meanwhile, Newmarket Holidays has a great mix of themed and destination specific options to choose from - the Verona Opera & Vineyards* tour has a lovely ring to it!
It's not just what to see in Italy either, it's how you choose to see it. On an escorted tour your options are wide open, from cycling breaks with Explore!* to snaking railway journeys with Mercury Holidays*; proof it's not all about coach travel, oh no - you can discover Italy your way on an escorted trip in 2023/2024.
Read more: 8 of the best cooking holidays in Italy
4. India
Where do you start when it comes to India? It's a country which beguiles all who visit, enchanting travellers who rapidly fall in love with its vibrancy.
From eager, budget-wary backpackers to mature travellers after a touch of luxury, there's an India for everyone, and you can discover your very own with an expert-led escorted tour.
India has more than a little bit of everything: wildlife, architecture, national parks, a fascinating history, fragrant cuisine, long golden beaches, and incredibly diverse scenery, from the dunes of Rajasthan down to the tropical backwaters of Kerala.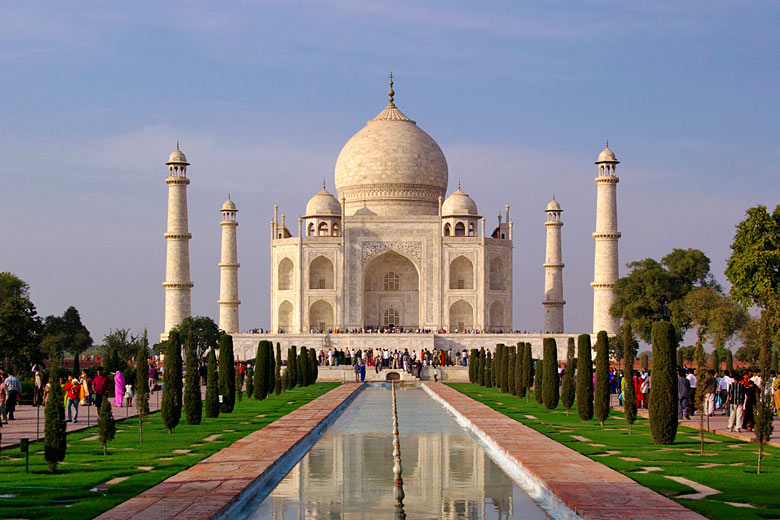 Asia-pro Wendy Wu Tours has an impressive portfolio of tours to India: short on time? Consider the Glimpse of India* itinerary, which takes in headliners such as the Taj Mahal and Delhi.
If you want to delve deeper, the 29-night Grand Tour of India* is an immersive trip starting in Delhi and ending in Kovalam via Varanasi, tiger spotting in Ranthambore National Park, the Pink City of Jaipur, a houseboat stay in Kerala, and so much more.
5. South Africa
History, wildlife, wine, world famous landmarks and exciting safaris - what more could you possibly want from an escorted tour? South Africa is one of those places that pulls people back time and time again, and given its diversity, it's no wonder.
Its turbulent past provides endless opportunities to visit museums and learn about the evolution of this country at the end of the earth, while the landscape is home to stunning scenery and a huge range of incredible creatures.
You may find whale watching, penguin spotting and cosmopolitan Cape Town is your cup of tea, or perhaps it's the gorgeous Garden Route and vine-lined-lands of Stellenbosch that appeal.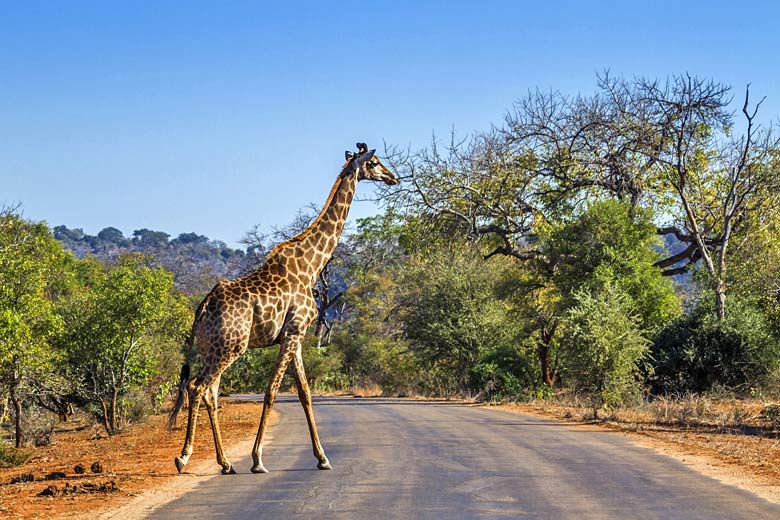 Tick off the big - and little - five in Kruger National Park or learn about devastating apartheid in Johannesburg and explore downtown Durban.
Whatever takes you to South Africa, you're sure to find an escorted tour that suits you. Travelsphere*, for example, runs a number of itineraires covering everything from cities to wildlife - the 10-day Welcome to South Africa* trip is a fabulous introduction.
Alternatively, you could choose to focus on a specific area of interest: consider the moving Battlefields of KwaZulu-Natal* route offered by Titan Travel or the Wild Flora of the Cape*, which showcases the region's flowers and plants in springtime bloom with Saga Holidays.
6. Japan
Japan can feel like a very distant nation. It's so very different to the west yet fully developed and prospering, flourishing with its own distinct character, which makes it such an intriguing place to visit.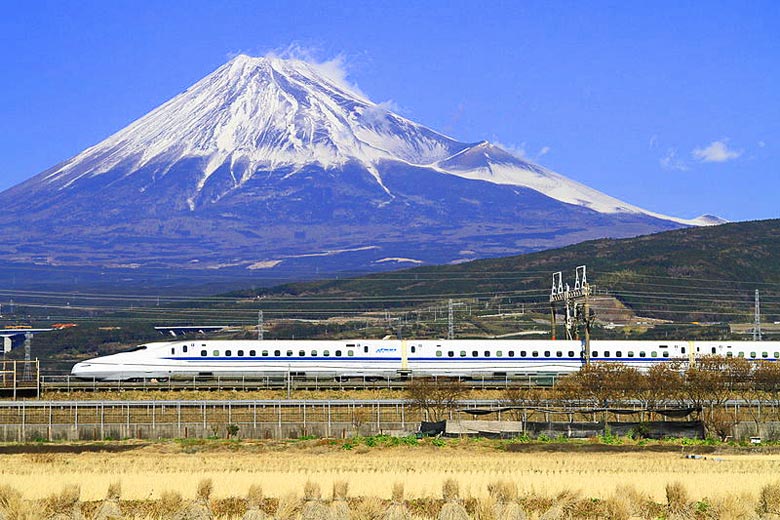 High speed bullet trains (we can only dream of!), heart-warming wildlife, natural phenomena, idyllic beaches, a varied climate, and ramen to die for are just some of the countless reasons Japan should be on the bucket list.
Once again, it's Wendy Wu Tours to the rescue with its varied selection of escorted tours to suit all in the Far East.
Choose from ones with a specific focus like the Sapporo & Snow Monkeys* route and the trip dedicated to seeing the seasonal cherry blossom*. Alternatively, you could opt for more of an overview with the classic Discover Japan* tour, which includes Tokyo, Mount Fuji, Osaka and more.
Another option for an escorted tour to Japan is Mercury Holidays, which runs the all encompassing Grand Tour of Japan*, taking in the country's major attractions - plus some lesser known gems - from Sapporo down to Fukuoka.
7. Iceland
Prepare to be dazzled by this dramatic island nation in the North Atlantic. Renowned for its geysers, waterfalls, hardy coastal towns and colourful capital, Iceland has been increasingly raking in the tourists over the past few years.
But don't let that put you off - there are plenty rugged landscapes and opportunities to see the glorious Northern Lights to go around, and taking an escorted tour is a great way of 'doing' Iceland.
Take a dip in the warming waters of the Blue Lagoon, swim between two continents in Silfra, peer over the edge at the magnificent Gullfoss waterfall, and hang out in indy Reykjavik.
Just You*'s Iceland Splendours* trip is a five-day itinerary perfect for singles who want to explore the sights with other solo travellers, while Trafalgar*'s comprehensive Ultimate Iceland* escorted tour is a 10-day extravaganza that dives into the heart of the island's many attractions, both urban and rural.
Escorted tour operators you need to know
We work with the UK's leading escorted tour and guided holiday companies to collate and share the very best deals and online discounts to help you save.
Wendy Wu Tours
Wendy Wu Tours is a UK based company specialising in authentic, expert-led tours across Asia. From exploring Japan and China to Vietnam, Mongolia, Cambodia, Sri Lanka and India among others, Wendy Wu Tours prides itself on offering the very best experiences.
Star attractions include the Great Wall of China, Yangtze River cruises, Angkor Wat, Mount Fuji, Halong Bay and many more of the world's most memorable natural and man-made sites.
Mercury Holidays
Mercury Holidays, a well-known, independently owned holiday company, offers a range of escorted tours in fantastic destinations from Jordan and Bhutan to Bolivia and Madagascar.
For more information on Mercury Holidays and the types of escorted tours on offer, make for our dedicated page with all of the current offers and online deals for travel in 2023/2024.
More about Mercury Holidays >>

Many of these award-winning brands specialise in certain areas, as you can see below, so do your research, see which fits you. There's sure to be a travel company offering an escorted tour to your dream destination at a great price!
Inspired to book your next escorted tour? Be it Italy or India, we can point you in the right direction with the latest deals on guided trips and tours from leading travel companies.
Be inspired
Get your weekly fix of holiday inspiration from some of the world's best travel writers plus save on your next trip with the latest exclusive offers
We promise not to share your details
Explore holidays in the sun for less