Adventure holidays finder
Adventure holidays: whether you're looking for family adventure breaks, cycling trips, walking tours, polar expeditions, safaris or anything in between, you'll find the latest deals and online discounts from leading adventure travel specialists here.
Read on to find out more about the various companies offering private and group tours, as well as where in the world you can expect to explore.
Top deals on adventure holidays in 2023/2024
Here you'll find the latest deals, discounts and online offers from leading adventure holiday specialists including Explore and G Adventures. Look out for money off specific destinations and activities, as well as free extras and limited time savings.
More adventure deals & discounts >>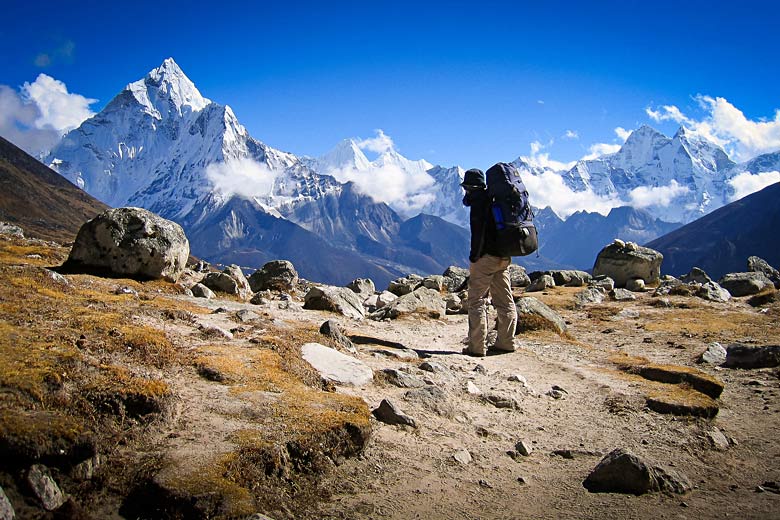 Last minute adventure holidays for 2023/2024
Browse the latest offers on last-minute adventure holidays and tours in 2023/2024 for destinations across the world. If you're flexible with your destination and departure dates, you can save loads with a late deal.
More adventure deals & discounts >>

Adventure holiday companies
Adventure holidays are becoming increasingly popular as people look to get more from their precious time off than cheap cocktails and a suntan.
As such, there are now more adventure holiday companies offering expert-led trips in exciting countries around the world than ever before.
Read on to find out more about some of the leading names in adventure travel offering great online savings for trips in 2023/2024.
Explore!
Explore! is all about authentic travel experiences in some of the world's most exciting, challenging, and diverse locations. There's so much to choose from when it comes to picking your activity (or activities), not to mention plenty of ways to get around including railway journeys, boat trips, and more.

Visit our dedicated Explore! page to find out more about the company, where its experts travel, and what you can do, as well as the latest discount codes and online savings for 2023/2024.
G Adventures
G Adventures* has long offered inspiring and exciting trips around the globe with experts who really know their stuff.
Book your adventure holiday with G Adventures and you'll be assigned your very own CEO - chief experience officer - to ensure that your trip is everything you want it to be whether you're whale watching in Alaska or stargazing while cruising down the Nile.

From adrenaline pumping to laidback, there's a real choice of activities for all ages and abilities. Head over to our dedicated G Adventures page for more information and to see the latest G Adventures deals and online savings.
Other adventure holiday companies
There are more experienced adventure holiday companies than ever before, each with a broad range of options and activities for all budgets. Some of the other adventure holiday companies that you book travel with in 2023/2024 include: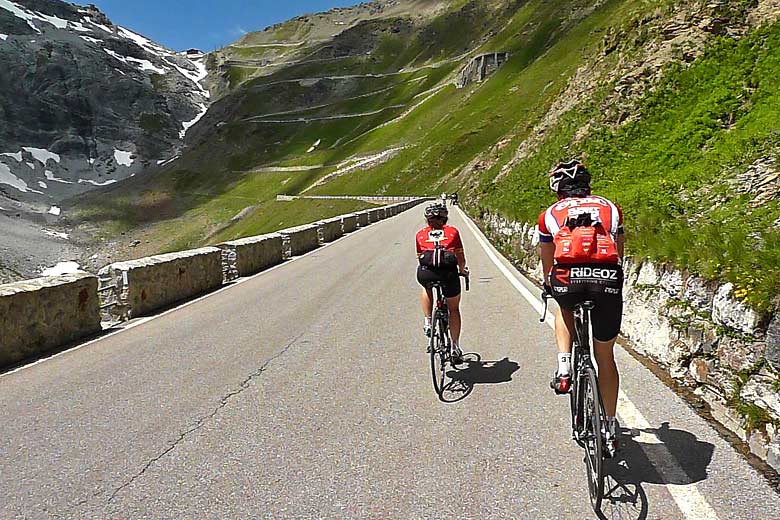 Types of adventure holidays
Whether you're travelling solo and looking to meet others, keen to find a family friendly experience, or after a specific activity like cycling or walking, you're sure to find the right type of adventure holiday when you book with one of the major adventure travel companies for 2023/2024.
Family adventure holidays
Forget kids' clubs and pool games - a family adventure holiday is an experience your little ones - even if they're not that little anymore - will treasure.
Many companies create special family friendly programmes that are either suitable for especially young children or great for slightly older kids and teenagers with memorable activities like rafting and cycling, and the chance to get involved with things such as volunteering.
Fun, educational and life enhancing - you can't beat a family adventure holiday in one of the world's most enchanting locations.
Walking, trekking & hiking holidays
Ever dreamt of hiking the Inca Trail? What about trekking in the foothills of Himalayas? Perhaps you'd prefer to walk the Camino de Santiago in Spain?
Wherever you want your feet to take you, there are so many companies offering a range of different durations and difficulty levels to suit various budgets, ages, and abilities.
A walking or trekking adventure holiday gives you the chance to get up close and personal with your chosen destination, meeting locals and other travellers along the way.
Cycling holidays
Much like a walking adventure holiday, cycling tours give you the chance to peek behind the scenes in countries worldwide.
There's no hectic schedules here, just an itinerary to suit your ability whether you're cycling past stupas in Sri Lanka, breezing by rice paddies in Vietnam or vineyards in France.
This is travel at its finest, using nothing but your own two legs to get you to your next stop - it's rewarding in so many ways, and you can book your cycling adventure holiday for less with a multitude of companies.
Safaris & wildlife holidays
Is there anything more humbling than sitting within reach of some of nature's most incredible creatures?
From full safaris in the Masai Mara Reserve to an encounter with Rwanda's gorillas, Borneo's monkeys, or the diverse life of the Galapagos Islands, there's a wildlife adventure holiday with your name on it.
These trips often include elements of walking and trekking as well, and you can find your dream wildlife adventure break with one of the many leading specialist companies offering deals on trips in 2023/2024.
Polar expeditions
A polar expedition combines so many amazing aspects of adventure travel in one. From cruising to reach your destination and activities such as sea kayaking and camping to wildlife spotting, there's a lot crammed in.
Head to Antarctica for penguin colonies and dramatic scenery, while trips to the Arctic can include polar bears and walruses with stops in Iceland, Greenland, and a private showing of the Northern Lights, among other things.
Solo & group adventure travel
Most adventure travel companies offer everything from private and solo to group travel options.
If you are travelling alone, some companies run tours that mix solo travellers with couples and friends to create a vibey group atmosphere, while tailormade options for solo, families and groups are also available.
It really depends where you want to go and what you budget it, as private, expert-led, tours are naturally a touch more expensive than group adventure holidays. The choice is yours, just remember to use any valid adventure holidays deal to get a discount on your booking.
Adventure holiday destinations
It's no exaggeration to say that the world really is your oyster when it comes to booking an adventure holiday - it just depends what it is you want to do, although even that doesn't restrict you too much.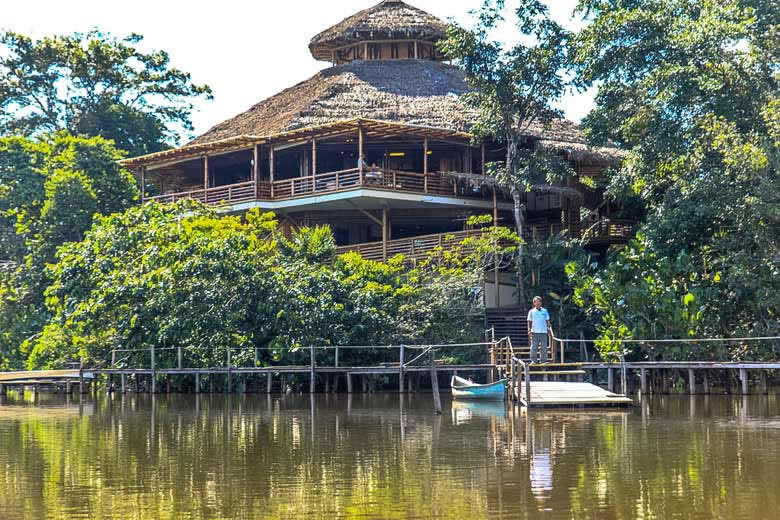 Between the leading adventure holiday companies, there's an experience to be had on each of the continents, with everywhere from New Zealand to Namibia, Iceland to Iran, Costa Rica to Chile covered.
Burma
After years in semi-isolation, Burma - or Myanmar - is now emerging as a real hit with those on the hunt for some seriously adventurous travel.
Lose yourself in the ancient city of Bagan, discover the quiet, empty beaches, or cruise down the Irrawaddy River to get a real feel for this southeast Asian gem of a destination.
Morocco
A hive of history, culture, spicy scents, and incredible landscapes, Morocco begs to be explored by the adventurous.
Whether you're haggling in the souk or hiking in the Atlas Mountains, there's an adventure travel deal just waiting to whisk you off to this most desirable and popular corner of North Africa.
Italy
Dive into everything Italy has to offer with an adventure holiday that will show you another side to this much-loved country.
There's everything from walking tours around the likes of Lake Garda and culinary trips aplenty, to cycling in Tuscany, and activities for all the family.
Argentina
One of the most diverse countries in the world, Argentina has a little bit of everything from its snowy peaks to flatlands and arid desert.
Whether you're exploring the cosmopolitan city of Buenos Aires, checking out the salt flats in the northwest or heading to Antarctica from the rugged southern city of Ushuaia, Argentina will not disappoint.
Cuba
Cuba is hot stuff with travellers clambering to get a whiff of its nostalgic style, distinctive character, and incredible scenery.
Adventure holidays to Cuba are, of course, on the up with everything from cycling trips to hiking tours and horse riding available to book online today.
Ready to book your next adventure? Head over to our adventure holiday deals and discounts section for even more of the latest offers for 2023/2024.
Adventure holidays finder
Be inspired
Get your weekly fix of holiday inspiration from some of the world's best travel writers plus save on your next trip with the latest exclusive offers
We promise not to share your details
Explore holidays in the sun for less