Varna: Bulgaria's coastal city offering the best of both worlds
*affiliate links: find out how we are funded and why this helps us remain free to use.
Varna, Bulgaria's 'Black Sea Capital', is one of the most underrated and affordable coastal destinations in Europe, offering both cultural attractions and beach resorts.
In this brief introduction to increasingly-popular Varna, we will highlight some of the city's finest - and quirkiest - museums, as well as look at the best beaches and where to find great value late-night cocktails.
Getting to Varna: book your beach break with holiday giant First Choice, which hosts a range of breaks to the region.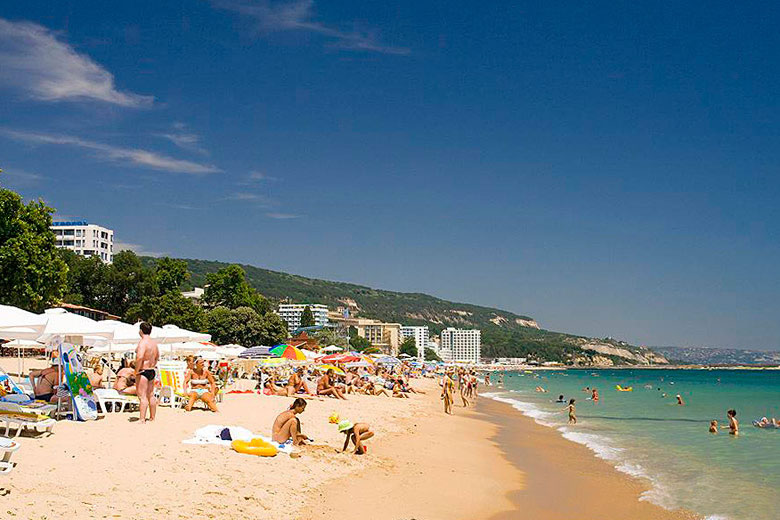 Introducing Varna, Bulgaria
Varna is the largest city on Bulgaria's Black Sea coast, and the country's third-biggest, with around 340,000 inhabitants.
Originally known as 'Odessos' by the ancient Greeks, Varna is one of Europe's oldest cities, and its diverse history is reflected in the wealth of archaeological treasures found in the Archaeological Museum, the city's Roman remains, and its long tenure as part of the Ottoman Empire.
Why go on holiday to Varna?
Today visitors are drawn to Varna by its beaches, proximity to family-friendly resorts such as Golden Sands*, its cultural assets, lively nightlife and access to Golden Sands National Park.
The Bulgarian Lev, which is pegged to the Euro, offers fantastic value for British holidaymakers. A pint of beer costs around 2 Lev (circa 90p) and the 15 km taxi ride from the Golden Sands Resort to Varna city centre will only set you back around 13 Lev (roughly £6).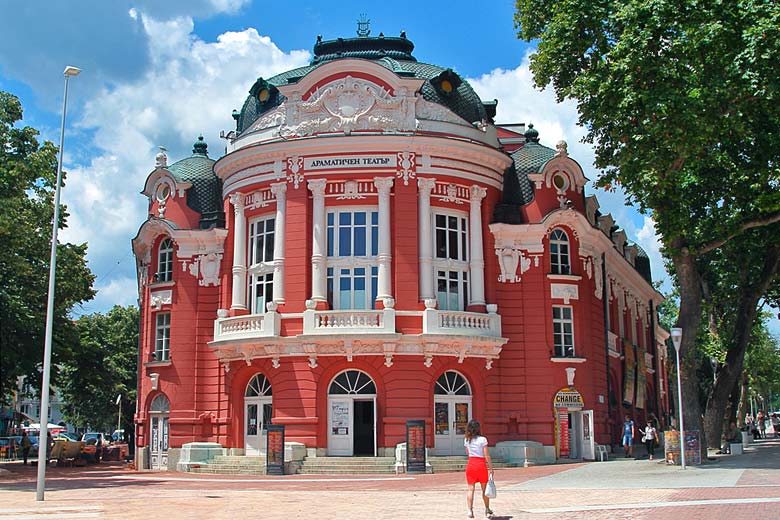 Look up for architectural splendour
There's plenty of beautiful early 20th-century architecture to take in. Some of Varna's most iconic buildings include the russet Baroque-style Opera House and two hotels built by the same celebrated architect - Dabko Dabkov.
Hotel Mussalla will instantly transport you across the Atlantic since it's a small-scale tribute to New York's Flatiron Building. Backing onto this building is another Dabkov masterpiece, the equally striking Grand Hotel London built in 1912.
Explore ancient civilisations
Varna's historical centre is packed with ancient attractions, such as the fourth largest surviving Roman baths in the Empire.
The Archaeological Museum is not to be missed; here you'll find the world's oldest gold treasures, a haul of intricate jewellery unearthed from a burial tomb in 1972 dating from around 4,500 BC.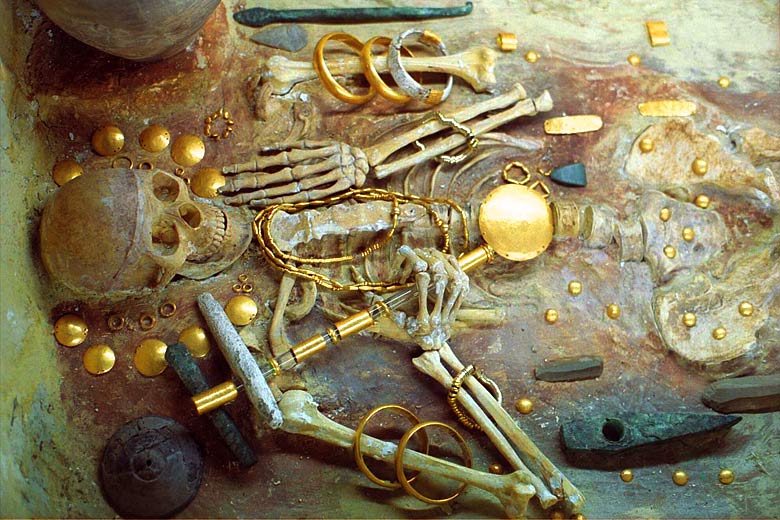 Varna lays claim to being 'the Cradle of European Civilisation'. The Thracian people, whose necropolises were discovered just outside Varna, were arguably Europe's first civilisation, pre-dating the Greeks and the Romans - the gladiator Spartacus was a famous Thracian.
They were fearsome warriors who were notable for the extraordinary craftsmanship of their jewellery. The museum tells their story with clarity, and deserves several hours of your time, condensing as it does several millennia of history.
Dip into communist nostalgia
One of Varna's newest museums also ranks among its best. The Retro Museum is housed, somewhat bizarrely, on the upper floor of the glitzy Grand Shopping Mall.
The logic of this soon dawns on you, when you enter through a red velvet curtain to hear communist-era pop music blaring out and witness the extraordinary collection inside.
The museum is dedicated to communist 'ostalgie' (as the peculiar phenomenon of nostalgia for this era is known) and showcases dozens of gleaming, vintage Soviet cars (Ladas, Skodas, Moskvitches, Trabants) alongside eerie waxworks of various communist leaders, posed beside the motors like the world's worst car salesmen.
These are supplemented by display cases full of cigarette packets, toys, household electrical goods and sundry other vintage consumer goods. It's all splendidly creepy, like something out of a Soviet-set David Lynch film.
Enjoy the beaches and resorts
Varna offers some wonderful, uncrowded, family-friendly beaches within the city limits, like Rappongi Beach, where you can go wakeboarding or just laze under palm trees or rattan parasols, and order cocktails for around 7 Lev (£3) a pop.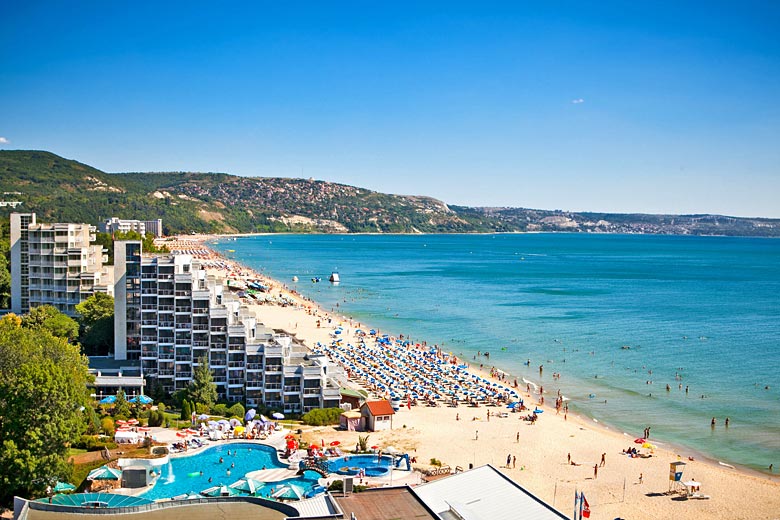 Varna's nearest resort, Golden Sands (17 km away), caters well to families and couples alike. It's fringed with lush vegetation and has an excellent 4 km stretch of beach with the 'purest sand on the Black Sea Coast', an aqua park, a yacht marina and a national park with great hiking.
Interestingly, Golden Sands* takes its name from the original 17th-century Turkish translation, rather than being some ersatz English invention.
Established in 1957, Golden Sands was one of the most popular resorts for holidaying eastern Europeans during Soviet times and continues to attract Russian, German, French and British tourists.
Although Golden Sands is markedly less developed than its main Black Sea rival, Sunny Beach*, the seafront is lined with tempting bars, cafés, restaurants, shops, fresh fruit stalls, and even outdoor virtual reality kiosks.
Indulge in some seriously classy nightlife
Varna's nightlife manages to be both refreshingly unpretentious and surprisingly sophisticated. To experience the best nightlife vibes hit Coastline Alley, a 2 km stretch lined with beach clubs, nightclubs, and pool bars which could easily double for Ibiza Town or Mykonos.
Many are housed in beautiful stuccoed Art Nouveau former bathhouses, metres from the Black Sea.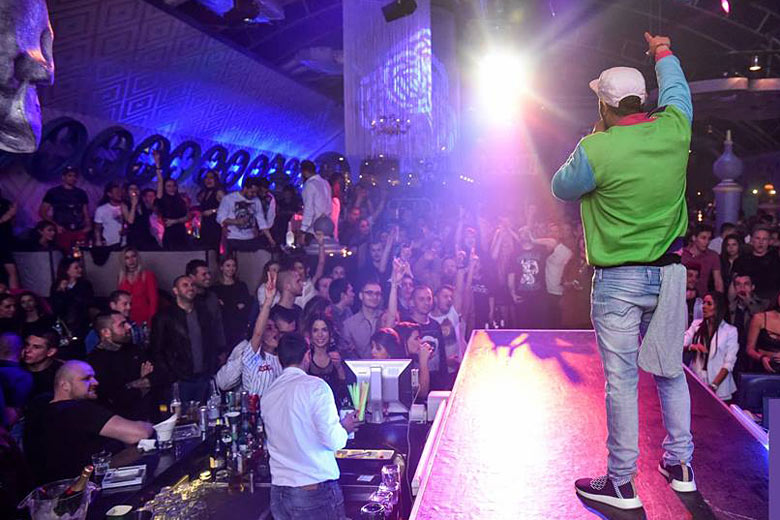 At X Disco Club, you can enjoy a skull-shaped bowl of shisha and groove to cheesy Chalga tunes (a strain of eastern folk-dance Europop, popular across the Balkans) before taking some air on a balcony directly over the lapping waters.
While caLnibani has elegant trellises and a circular pool bar, with a DJ booth directly on the sandy beach behind it.
Varna and nearby Golden Sands clearly offer affordable sunshine in summer, and you can book great value all inclusive breaks with First Choice direct from London Gatwick and Manchester for less than you might expect.
Check out the latest deals on holidays to Varna with First Choice* and see what the weather in Varna is like, as well as when we think is the best time to go for perfect holiday conditions.
More about Varna
Jan Feb Mar Apr May Jun Jul Aug Sep Oct Nov Dec
Explore holidays in the sun for less
Be inspired
Get your weekly fix of holiday inspiration from some of the world's best travel writers plus save on your next trip with the latest exclusive offers
We promise not to share your details
Related posts