A mini guide to The Gambia
*affiliate links: find out how we are funded and why this helps us remain free to use.
This mini guide to The Gambia will give you the lowdown on the small West African nation which, aside from its 80km of Atlantic coast, is entirely surrounded by French Senegal. Around 3000 of Gambia's 1.6 million population are Brits, and it's estimated that up to 100,000 British tourists come here each year to enjoy the sunny climate and sandy beaches.
Things to do in The Gambia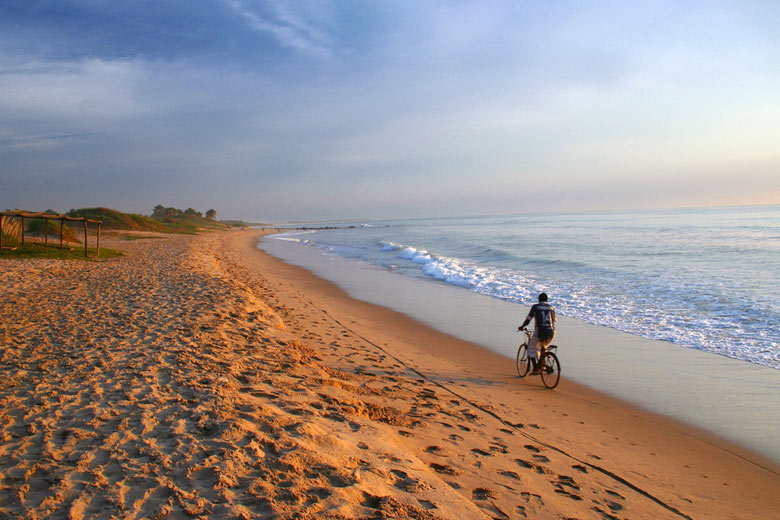 Set your watch to GMT
Handily for British tourists in The Gambia, there is no time change on arrival as the country operates on Greenwich Mean Time or GMT. But as any real guide to The Gambia will tell you the pace of life here is slow, and absolutely nothing is hurried, hence the abbreviation has a much-loved and well-known tongue-in-cheek alternative translation: Gambia Maybe Time.
Catch a croc at Kachikally
Kachikally crocodile pool in Bakau is one of Gambia's most well-known tourist attractions and legend has it that local women trying to conceive can come and bathe in the waters of this croc-filled pool to be blessed with a baby; if they do later become pregnant they call the child Kachikally as a sign of gratitude.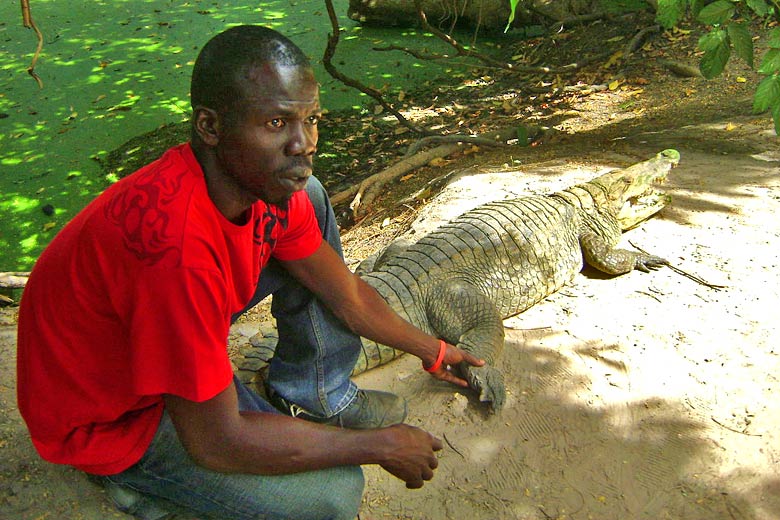 There are rumoured to be 70-80 crocs living here, though only a handful will be sunning themselves on the banks on an average day; the rest are submerged in the water with just some camouflaged jaws jutting out between the foliage. If you're feeling brave your guide can tell you which are tame enough to touch and even stroke.
Cook up a Gambian feast
The best way to learn about a destination is surely via its food so a guide to The Gambia's food is what you need on your visit. Step forward Gambian cookery expert Ida Cham Njai who has worked at some of Gambia's best-known hotels and now offers an authentic, enjoyable and ultimately tasty way to get under the skin of Gambian cuisine and culture from her own home with The Gambian Home Cooking School.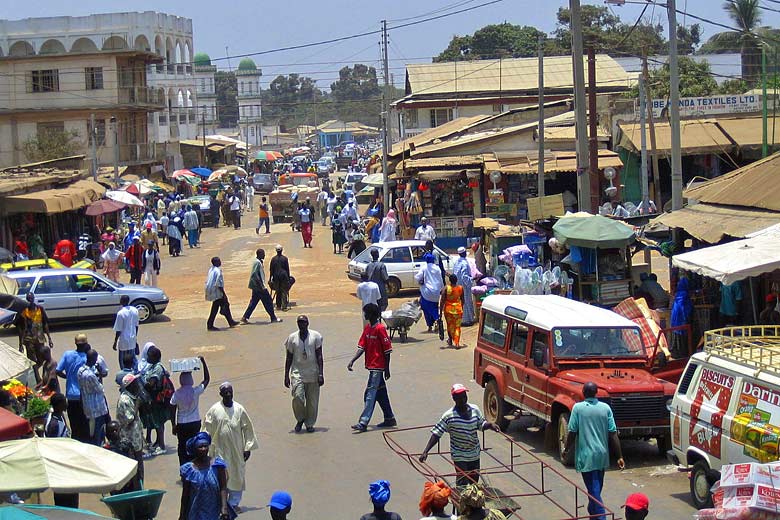 The day starts with a visit to the colourful and atmospheric Tanji fish and vegetable market to buy fresh produce direct from the fishermen before taking it home and preparing it in the traditional way.
This all-female business offers, as the name suggests, a chance to learn real Gambian dishes prepared over a fire on the outdoor terrace while teaching you interesting facts about Gambian culture: for example, that the cheapest fish here is the bonga fish which vendors will throw in free of charge to sweeten the deal if you're bargaining for a more pricey catch.
Things to know when visiting The Gambia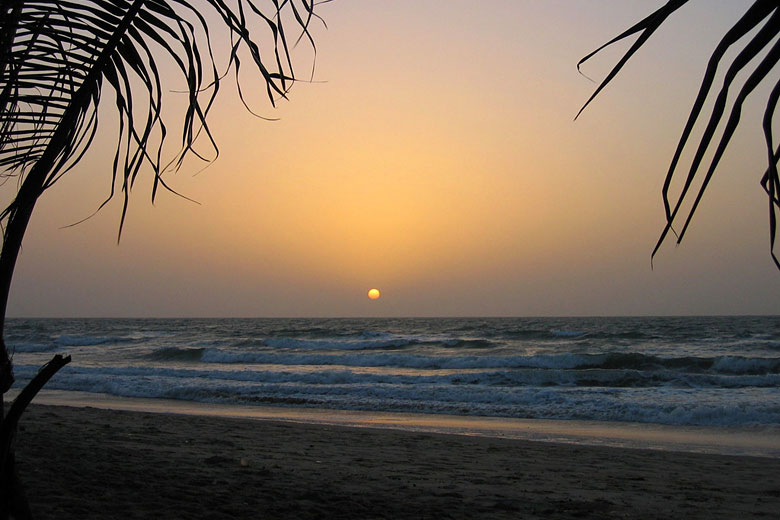 Being a 'toobab'
On a visit to The Gambia you'll hear the word 'Toobab' being used to describe European tourists - the phrase comes from the term 'Two Bob', itself slang for Two Shillings - which is what the British paid Gambian workers during the time Gambia was a colony.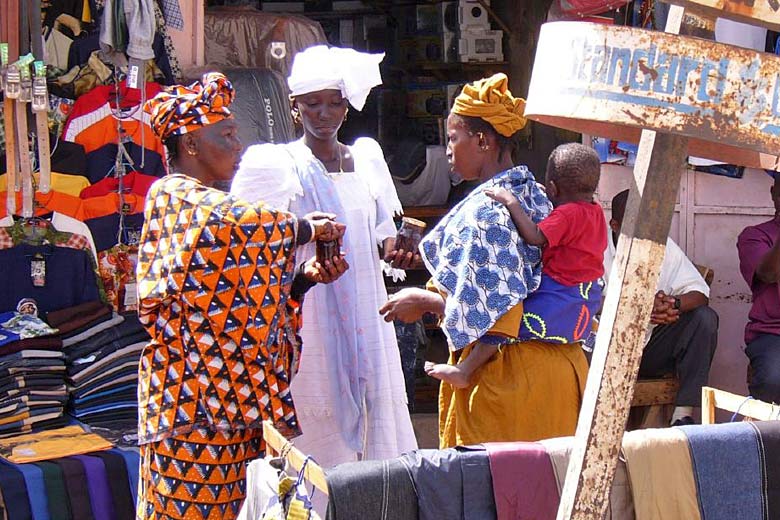 Don your sippa and daggit
The colourful outfits of the Gambian women are one of the most stunning and photogenic things you'll notice about the country, and images of local ladies in their matching skirt (sippa) and top (daggit) or loose top (marinyer) in traditional African prints will stay with you long after you leave.
Don't worry, play wuri
You may spy locals playing a unique West African game called Wuri. It's a deceptively simple game for two using a board which has six holes in each side, each with four beads. The aim of the game is to collect as many beads as possible by accumulating even numbers (2, 4 or 6 beads) in each pot.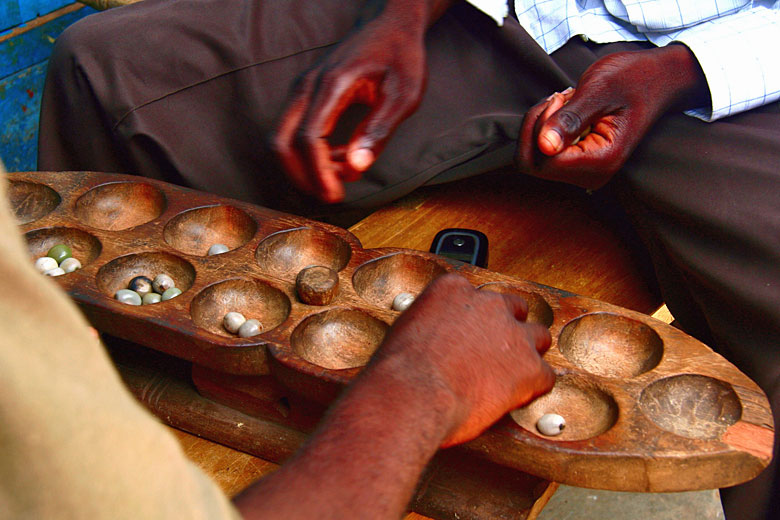 It may seem straightforward but it takes some skill and forethought - Gambian cookery teacher Ida is so practiced that she manages to hold down a game with her pupils even while supervising cooking Domada for a group of 10, and taking a phone call, but you can always practice at home by buying a board as a souvenir on your trip so you can become a guide to The Gambia's answer to Chinese chequers next time you have visitors at home.
Have you been to The Gambia? Tell us what we've missed in our guide to The Gambia and share your experiences...
More about the Gambia
Gambia by month
Jan Feb Mar Apr May Jun Jul Aug Sep Oct Nov Dec
Explore holidays in the sun for less
Be inspired
Get your weekly fix of holiday inspiration from some of the world's best travel writers plus save on your next trip with the latest exclusive offers
We promise not to share your details
Related posts