La Palma guide: Discover this lesser known Canary Island
*affiliate links: find out how we are funded and why this helps us remain free to use.
Bored of the usual sun, sea and sand break? If you're considering finding somewhere a bit different within familiar territory, La Palma, la isla bonita, is a one such place. This small Canary, the fifth-largest of the seven islands, is home to less than 100,000 inhabitants, while just 18,000 of them live in the capital, Santa Cruz de La Palma, which is more of a small town than a big city.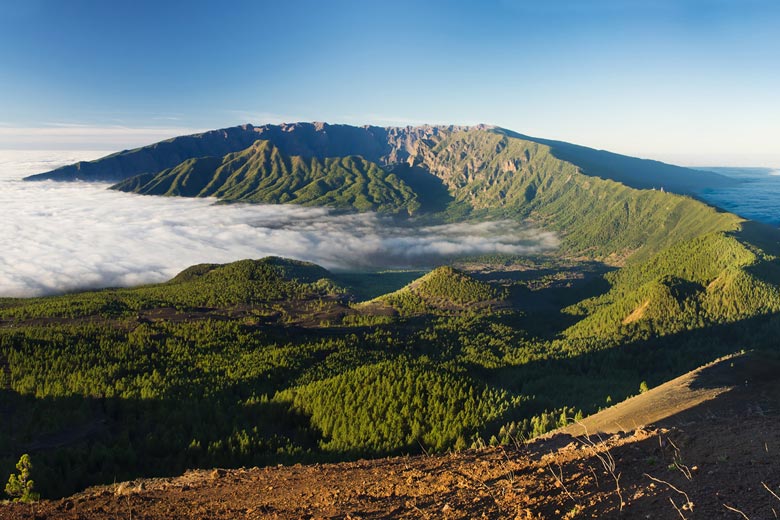 It's all about getting back to nature on this clean and serene isle. Bucket-and-spade tourism is conspicuous by its absence, and La Palma would most definitely suit outdoorsy types keen to walk, hike and take in the ancient laurel forests which lead up to naturally pine-scented woods.
A stay on La Palma guarantees plenty of things to see and do in a peaceful and relatively untouched environment (especially in comparison to its developed neighbours). Read on to find out more about La Palma and discover just why it should be on your holiday hit list.
La Palma: an introduction
You might not realize that the Canary Islands, which float off Africa's Atlantic Coast, experience a stark east-west divide. The eastern ones, which belong to the province of Gran Canaria, are drier. One thinks of desert-like Fuerteventura, the Saharesque dunes of Gran Canaria's Maspalomas, and the badlands of Lanzarote.
La Palma, however, belongs to the western islands. Here the terrain is more rainforest than barren wilderness; more savannah than dusty plain. As part of the province of Tenerife, the sand on La Palma's beaches is more black than blonde.
There's also a north-south divide, with the northern Canary Islands cooler than their southern counterparts. As La Palma is the most northwesterly of the Canaries, it's the very antithesis of Fuerteventura, the most southeasterly. So don't forget your raincoat when packing!
Where to stay
Considering the miniature size of La Palma, anywhere is a good base to explore the heart-shaped island from. However, if you want to hike around the magic cauldron of the Caldera de Taburiente, then it's best to set up camp in the north of the island. Nevertheless, Breña Baja, in the east of the island is a popular destination for tourists as it's close to both the airport and capital.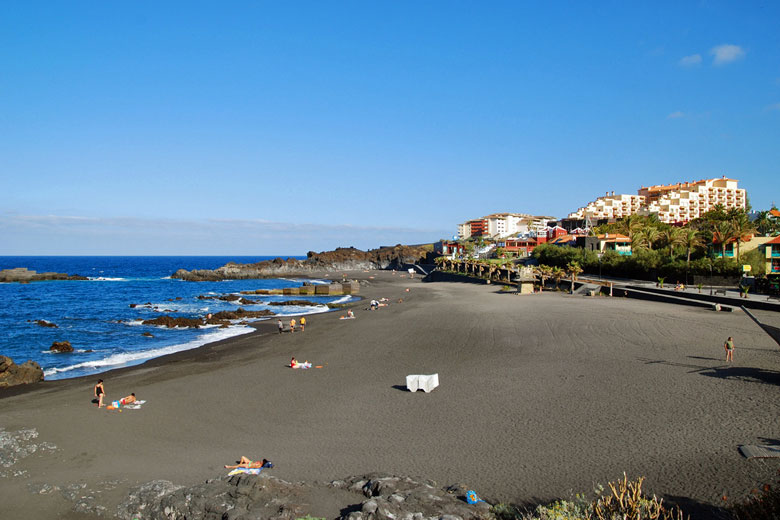 If you do plump for Breña Baja, you'll be far from disappointed with a stay in the Hacienda San Jorge. Take advantage of the eternal spring weather to enjoy a dip on Los Cancajo's black-sand beach. If you're more partial to a pool, the hotel's seawater one made to resemble a lake will be more your thing.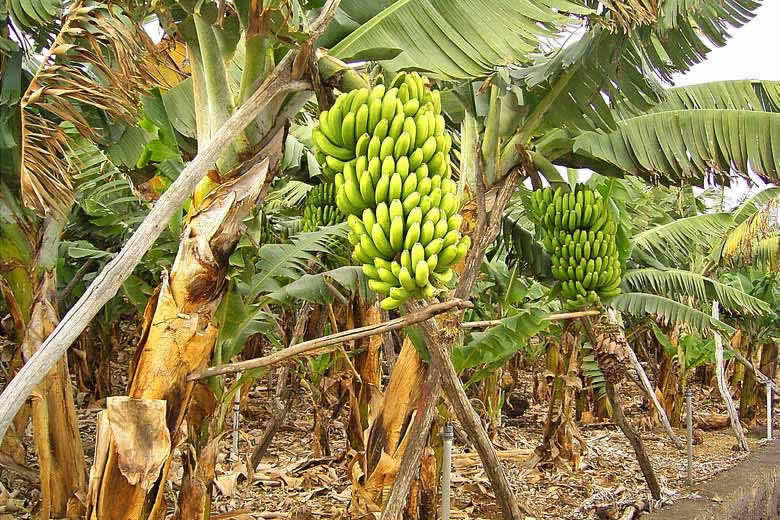 Over in the wilder west, Tazacorte's banana country, with 85% of the municipality given over to plantations growing this totally tropical fruit. Here, you'll also find the boutique Hotel Hacienda de Abajo which started life as a sugar estate in the seventeenth century.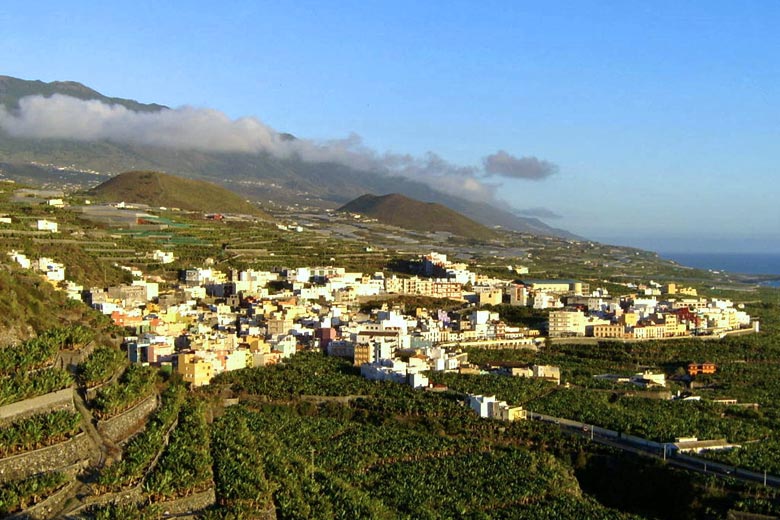 Now it's a sleepover museum, displaying, as it does, antiques ranging from the first century all the way to the twentieth. Relax in the botanic garden or explore the banana plantation within the hotel grounds.
Things to see and do in La Palma
With an area of just 273 square miles, you'd be forgiven for thinking there's not much to do on La Palma, however, we're about to show you just how much there is: take your pick from stargazing, hiking, caving, paragliding, and whale watching, among others.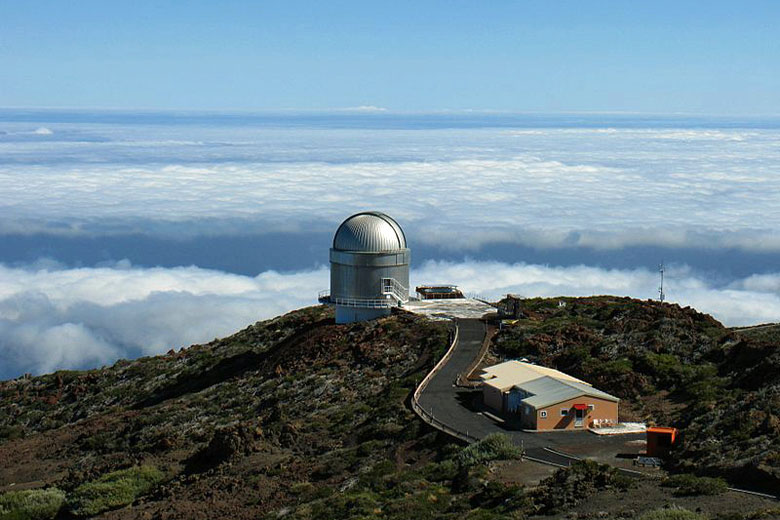 On a good La Palma evening - thanks to the lack of light pollution there are more good than bad - around 3,000 stars are visible with the naked eye. Talk about seeing the Canary Islands in a new light. Recently, La Palma became the world's first Starlight Reserve as well as Starlight Tourist Destination.
Make the most of this visiting the world-famous Observatorio del Roque de los Muchachos during the day, while at night consider an astronomy tour where the Milky Way and other constellations will be within your sights.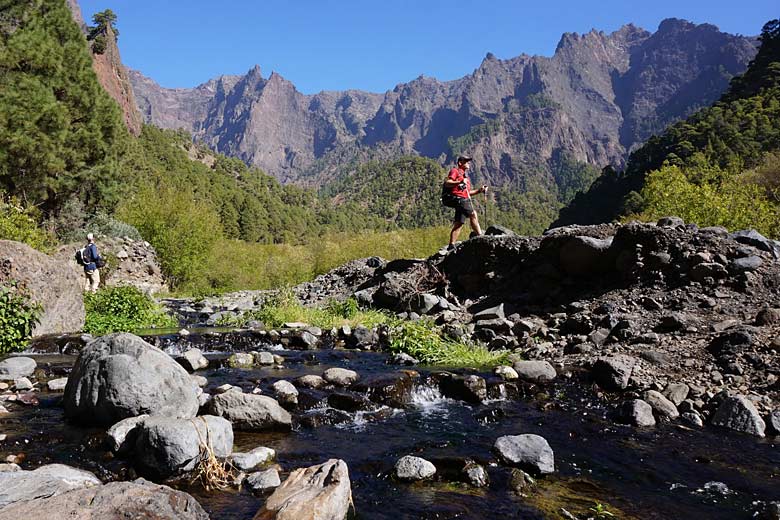 Were your boots made for walking? There are more than 600 miles of marked hiking trails to follow across La Palma, and if you're after a guided trekking experience, get in touch with NATour, the professional go-to guys who will lead you around La Palma's many beauty spots on foot.
Action and adventure
For non-claustrophobes, La Palma's caves are worth exploring. Vulkano Tours will take you inside the volcano and guide you to Todoque's legendary lava tube. Adrenaline seekers can also throw themselves off a cliff and live to tell the tale. That is, if the cliff in question is above Puerto Naos and you're strapped to a Palmaclub paragliding instructor.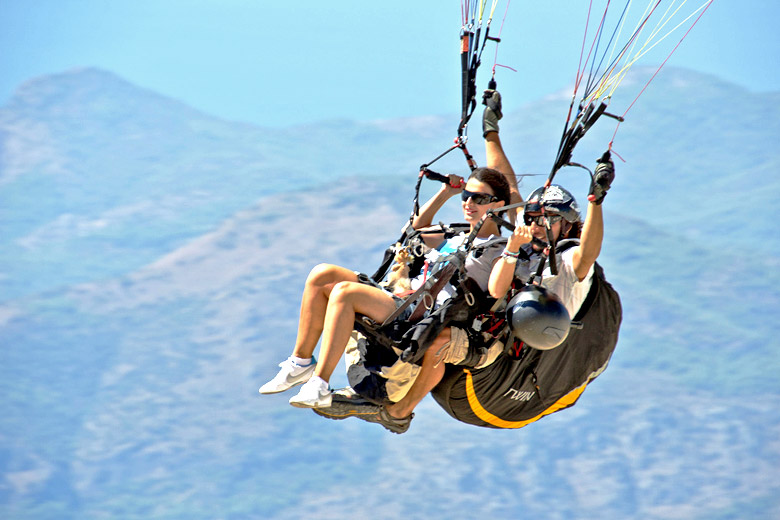 Go west to Tazacort if you want to see whales. All Fancy II's boats are glass-bottomed offering a chance for you to get up and close and popular with the largest mammals known to man.
La Palma is a rich and versatile island with so much to offer those after a relaxing break away from the hustle and bustle of more popular Canary Islands. Instead of being put off by its lack of tourists and development, embrace it and take advantage of the peace to enjoy everything it has to offer.
If you fancy visiting La Palma for yourself, you'll find direct flights from London Gatwick with TUI, as well as all inclusive breaks from First Choice. You can also visit our travel deals and discounts page for all of our latest offers to help get you to La Palma.
More about La Palma
La Palma by month
Jan Feb Mar Apr May Jun Jul Aug Sep Oct Nov Dec
Explore holidays in the sun for less
Be inspired
Get your weekly fix of holiday inspiration from some of the world's best travel writers plus save on your next trip with the latest exclusive offers
We promise not to share your details
Related posts