Which Cape Verde island is right for you?
*affiliate links: find out how we are funded and why this helps us remain free to use.
The glistening mid-Atlantic archipelago of Cape Verde* consists of 10 islands, nine of which are inhabited. Across those nine islands, you'll find dazzling white-sand beaches, world-class water sports, fantastic hiking, isolated hideaways and a brooding volcano all bathed in warm, year-round sunshine.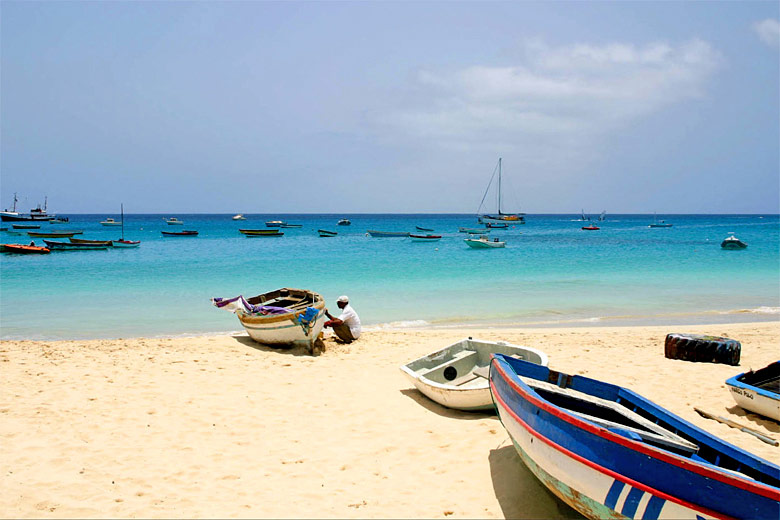 Most holidaymakers understandably head to the lively, well-equipped islands of Boa Vista and Sal but we want to share more about the other islands, which boast quieter beaches and an abundance of natural beauty, and show why they're worthy of exploration too.
Getting to Cape Verde: find great value breaks to Cape Verde with TUI*, which offers holidays to the archipelago's two main islands.
1. Boa Vista
Boa Vista* is Cape Verde's most-visited island, offering postcard-perfect beaches and excellent water sports. Nearly everyone stays in the giant all-inclusive hotels, ideal for those who like a bit of pampering.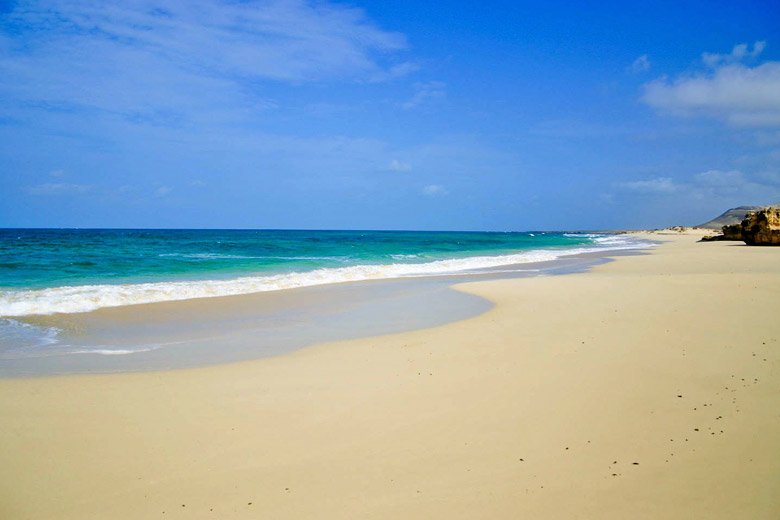 Sal Rei, the island's capital, is modest and unassuming, but the beach bars south of town inject some late-night liveliness into the sleepy atmosphere.
You'll be able to spy loggerhead turtles, which nest on Boa Vista between July and October and go whale-watching in March and April. Water sports provide distractions for the energetic visitor, while island day trips and quad-bike tours are also popular.
2. Sal
Those seeking Cape Verde's closest thing to a seaside resort choose Sal* island and its town of Santa Maria. As in Boa Vista, most visitors are drawn here by the comfortable hotels.
But Santa Maria offers a full range of accommodation, beautiful stretches of white-sand beach, perfect for the inactive, plus ocean waves for exhilarating water sports much-loved by adrenalin-junkies.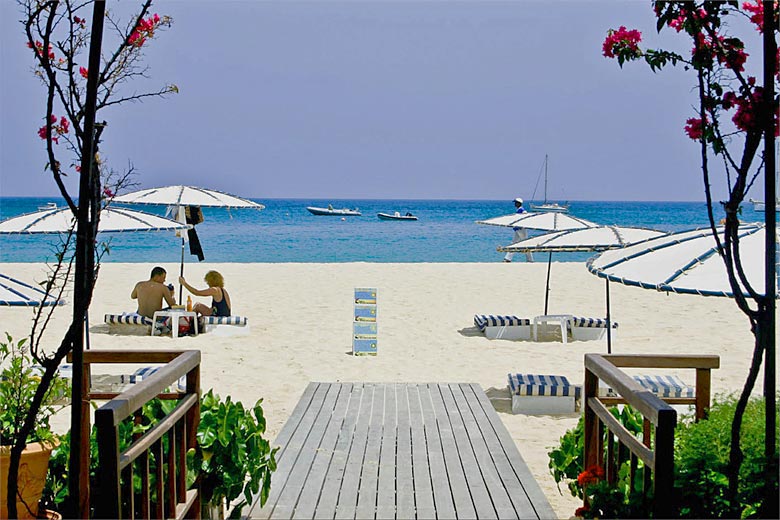 What's more, Santa Maria has Cape Verde's best restaurants, plus captivating live music in its bars and clubs. Outside of the town, there are interesting excursions to the salt-pans and the Buracona 'blue-eye' waterhole, but Sal's visitors are largely content with beach, water sports and nightlife.
3. São Vicente
For visitors to São Vicente, the island's capital, Mindelo, will be the star attraction. True, there are a couple of beaches and windsurfing destinations elsewhere on the island, but Mindelo is indisputably the cultural capital, and culture here means music.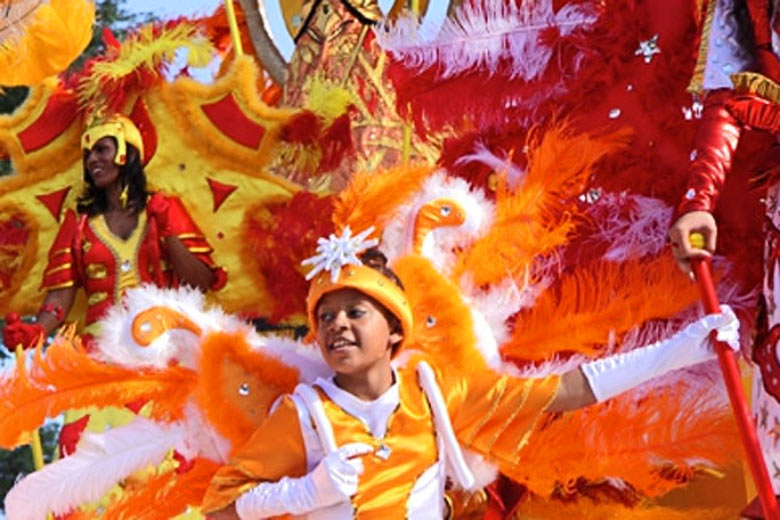 Mindelo has a boisterous Carnival in February, a mini Rio de Janeiro with colourful costumes and non-stop revelry, but throughout the year the town's bars and restaurants ooze the vibes that make Cape Verdean music much-loved by visitors.
Frenzied funana or doleful morna, something will catch your mood or make you dance. Slightly shabby, hugely atmospheric, Mindelo has personality.
4. Santiago
Cape Verde's biggest island and home of the country's capital is Santiago. This is the most African of the islands. If you want a taster of everything that Cape Verde can throw at you, Santiago could be for you. Praia, the capital, has a fabulous plateau location, plus two excellent hotels.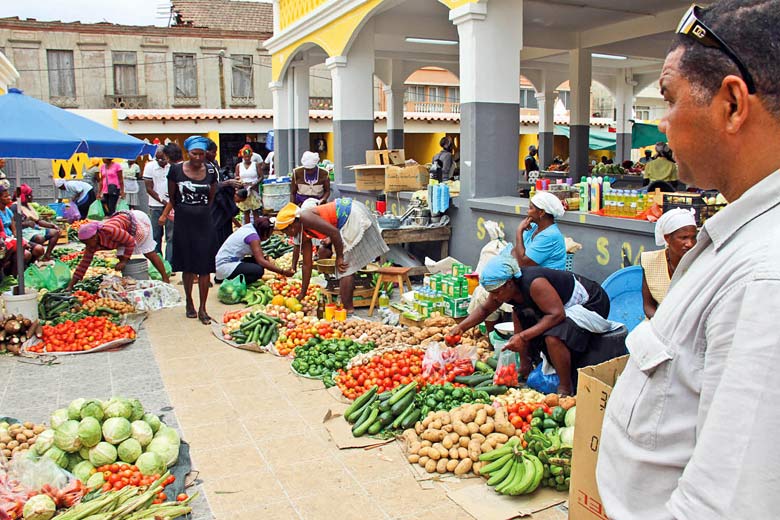 In the north of the island, you will find a delightful beach at Tarrafal; in the middle, rugged mountains, great for hiking; in the south, Cidade Velha is Cape Verde's foremost historic site.
Experience some lively African markets for a blast of colour, catch some decent music for your holiday soundtrack; that's Santiago, a characterful favourite in Cape Verde.
5 &amp 6. Santo Antão & São Nicolau
Hardcore hikers choose the islands of Santo Antão or São Nicolau. Both islands feature mountains, deep valleys and black-sand beaches.
Reachable only by boat, Santo Antão is rugged and occasionally lush with saw-toothed peaks and a restless ocean. In the west, it's barren and sparsely populated, a peaceful haven.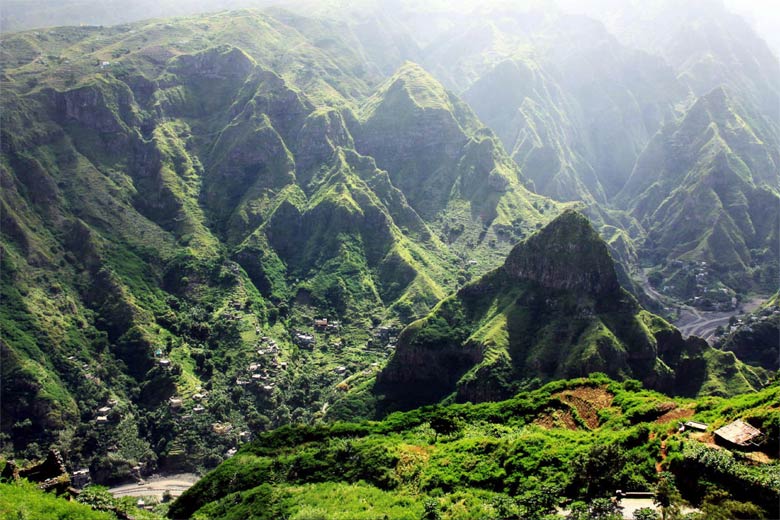 The fertile valleys are home to much vegetation and the abundant sugar-cane makes for the islands' best grogue (rum). Meanwhile, São Nicolau has a protected national park, superb for walking. Big-game fishing for marlin is excellent, too.
7 & 8. Brava & Fogo
Brava and Fogo are the youngest of Cape Verde's volcanic islands, separated by a narrow channel, with Brava reachable only by ferry.
Fogo's massive brooding volcano tops out at 2,900 metres, an excellent climb if you have the stamina and a great photo opportunity if you don't.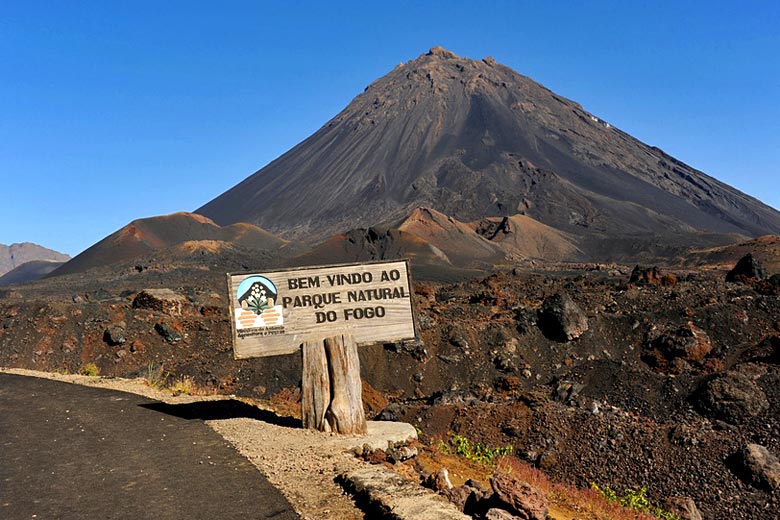 Cape Verde's only wine is made here and the island's town, São Filipe gives a nod to colonial days gone by with its collection of Portuguese buildings and two museums.
Brava is largely unvisited, unspoilt, undeveloped; a place to really escape with few distractions or modern-world trappings. A day's fishing with a local fisherman is an enchanting experience.
9. Maio
No guide to Cape Verde would be complete without a mention of Maio. Appropriately leaving it to last, it's wistfully called - sometimes with pride, sometimes with resentment - 'The Forgotten Island.'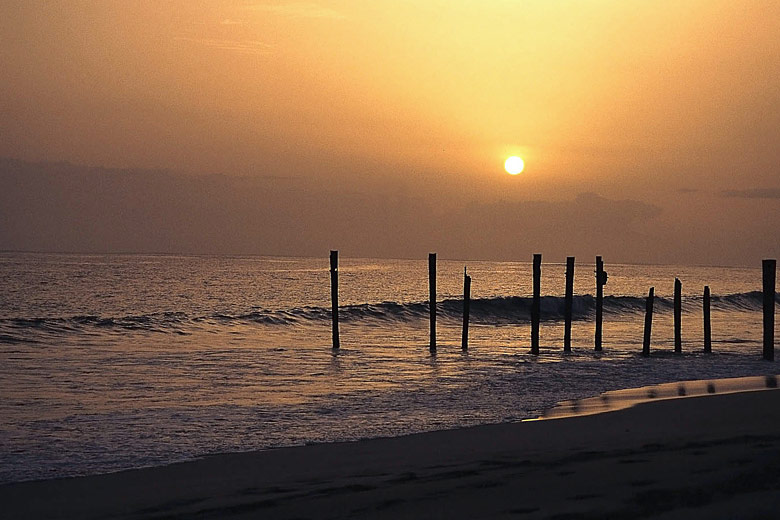 Maio has beautiful white-sands to rival Sal and Boa Vista but no massive hotels, less infrastructure and far fewer visitors. It's home to nesting turtles, whales pass by in season and big-game fishing is a favourite pastime. Above all, it enjoys its sense of peace.
Top tips for visiting Cape Verde
Cape Verde is a delicious fusion of African, European and Latin American cultures, a fish lover's dream, a music fan's delight.
Choose your island carefully, arm yourself with some local knowledge, engage with the wonderful people and you'll have a truly memorable holiday.
When people who have already visited insist that Cape Verde is like this or like that, you need to ask which island(s) they've been to. If you're a first-timer, just choose one or two islands, don't try to visit more on your Cape Verdean debut.
Weather in Cape Verde
| | Jan | Feb | Mar | Apr | May | Jun | Jul | Aug | Sep | Oct | Nov | Dec |
| --- | --- | --- | --- | --- | --- | --- | --- | --- | --- | --- | --- | --- |
| Maximum daytime temperature °C | | | | 32 | 31 | 30 | 30 | 31 | | 34 | | |
| Hours of sunshine (daily) | | | | | | | | | | | | |
| Days with some rainfall | 10 | | 10 | 14 | 23 | 28 | 25 | 21 | 14 | 11 | 9 | 12 |
The above guide shows the weather in Boa Vista. You can find out more about the weather in Cape Verde in our complete climate guide to this tempting island nation.
Ready to sample all that Cape Verde has to offer? Check out the latest deals on breaks year-round with TUI.
More about Cape Verde
Cape Verde by month
Jan Feb Mar Apr May Jun Jul Aug Sep Oct Nov Dec
Explore holidays in the sun for less
Be inspired
Get your weekly fix of holiday inspiration from some of the world's best travel writers plus save on your next trip with the latest exclusive offers
We promise not to share your details
Related posts