How to make the most of Cape Town without a car
*affiliate links: find out how we are funded and why this helps us remain free to use.
Cape Town is one of the world's most spectacular cities, beautifully set amongst white-sand beaches, natural bays and towering cliffs. On the southern tip of Africa, it has a Mediterranean climate and a stylish sophistication all of its own.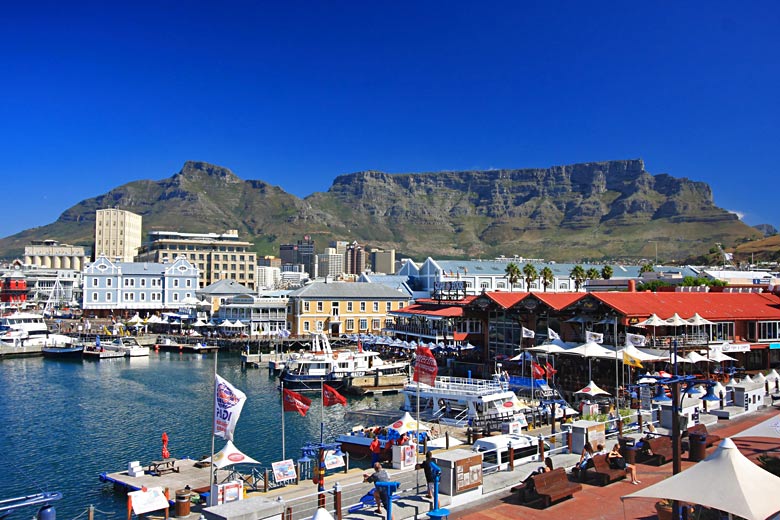 Getting to Cape Town: for the latest value fares direct from the UK, check out our collection of online offers and sale deals from British Airways*.
Many of the city's most compelling experiences require a car. However, if you're planning on a short visit and want to avoid the hassle of car rental, there's plenty to do on foot, by boat or by using only the occasional, inexpensive, taxi.
Top tip: worth noting that in South Africa taxis don't cruise: you call, they come. It's not a place to wait by the roadside in the hope of flagging one down.
Climb Table Mountain
It would be almost unthinkable to miss going up Table Mountain, and the first thing you should do when you land in the city is look up.
If you can clearly see the summit of Table Mountain this is the time to abandon your planned schedule and head straight for the top.
Countless visitors have missed an opportunity to climb in clear weather and then seethed for the rest of their stay as the distinctive 'tablecloth' cloud drapes over the summit, which sometimes dissipates quickly but can cling on for days.
The view from the top is fantastic, laying out a stunning panorama of mountains and bays. Once you've spent some time picking out landmarks and beaches, there are concrete paths that make little marked circuits on the flat, lost-world summit of Table Mountain itself. Hyraxes scurry across boulders and windswept fynbos, the Cape's unique flora, clings to earth-filled crannies.
The easy way up Table Mountain is the cable car that shuttles visitors up the mountain in just a few minutes, rotating as it goes to share the view. The smart option, if you're reasonably agile, is to go up by cable car and come down the mountain on foot.
Two routes lead back to the cable car base station: steeply through Platteklip Gorge or more gently along an aquifer service road. Alternatively, there are two much better routes down the mountain's eastern flanks: Nursery Ravine and Skeleton Gorge.
Both use stone steps and wooden ladders to cope with steeper descents and both end up at another Cape Town highlight, Kirstenbosch Garden.
Kirstenbosch Botanical Garden
It is said that Table Mountain has more plant species than the entire United Kingdom, and this is where you'll find many of them. Flitting with bird and butterflies, and stretching across 96 acres of Table Mountain foothills, Kirstenbosch Botanical Garden is a haven of natural tranquillity.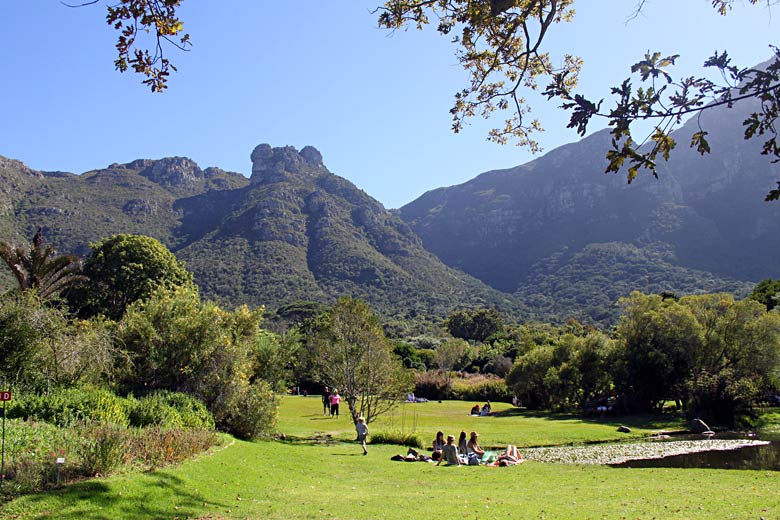 At least 6,000 endemic plant species are cultivated here, along with another 900 species spreading up the lower mountain reaches. It's a crash course in the unique and otherworldly ecosystem that's only found in Africa's southern Cape, but also a very good place for a walk, a picnic, or even a meal.
On Sundays, in the summer months, the garden hosts classical music concerts typically between the end of November and early April; fitting tributes to one of the most beautiful botanic gardens in the world.
At the waterfront
Rather less refinement is on offer at the thoroughly re-developed Victoria & Albert Waterfront. Originally this was a busy port, restocking ships travelling between the Atlantic and Indian Oceans, but it's come a long way since then.
The highlight attractions are a very impressive aquarium and a diamond museum, but no entry fee is needed to explore the security-monitored shopping centre.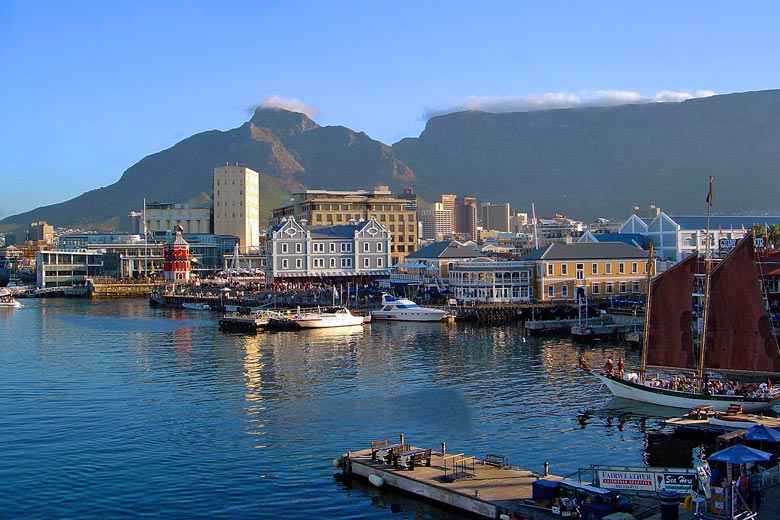 Most visitors, pockets laden with the cheaply-bought rand, come here to shop. Pick your way past international restaurant chains and you'll find Cape Town's finest retail opportunities.
Indigenous crafts, boutique fashions and glittering jewels all look even more tempting viewed against the sunlight that glitters off the clear harbour waters.
Away from the waterfront
Amidst the secure environment of the V&A Waterfront it's easy to forget South Africa's history of racial conflict, and the quickest way to absorb a taste of its recent past is by boarding one of the tours that leave from the Waterfront to Robben Island.
Variously a leper colony and a place for the British to exile troublesome chiefs, Robben Island was where the apartheid regime built a prison for political prisoners. Nelson Mandela spent 18 years imprisoned here: he was allowed one visitor a year.
The island is now an UNESCO-registered site and the prison a museum. Every day boatloads of visitors make the half-hour trip from the waterfront. The guides who run vivid tours of the prison all know the place well as they were all inmates under the old regime: this brings a human element to a shockingly recent past.
Take a city-centre stroll
Much is made of crime in South Africa, especially by the residents themselves, but central Cape Town is really quite safe to walk around. If the V&A Waterfront is just too structured, a good shopping, drinking and dining alternative is the Long Street area. This is far more atmospheric, with an African Woman's Market and countless bars and restaurants.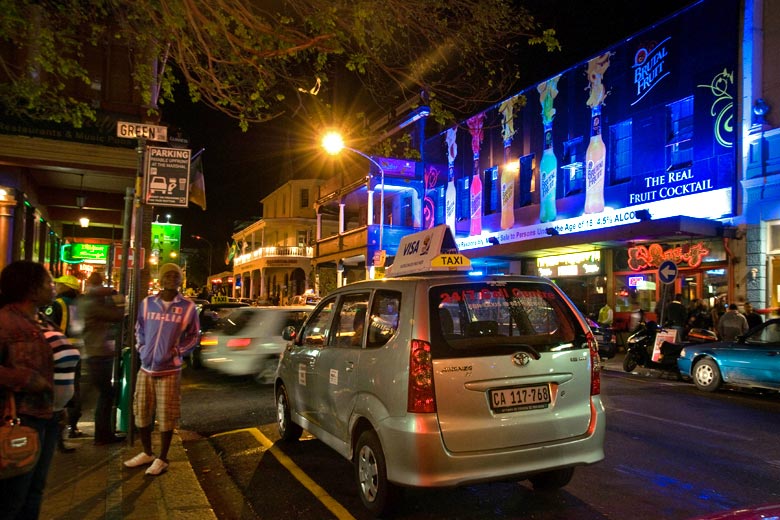 Police watch out for occasional gangs of marauding street children, and it's a lively place to watch Capetonians at play. A short walk from here is the Bo Kaap district, with brightly-coloured terraced buildings tumbling down city-centre hills.
This trades on its heritage as a Cape Malay community, though these have been increasingly priced out of the area, which is now more tutu than sarong. Some Cape Malay residents remain, and this is a good place to sample - or learn to cook - iconic Cape Malay cuisine.
Take in a township
South Africa's society is still divided, so take time to look beyond Cape Town's affluent suburbs to the townships packed in every gap. These are where the waiters, barmen and drivers you meet through your stay in South Africa are likely to live, and no visit to South Africa is complete without trying to get some impression of their daily reality.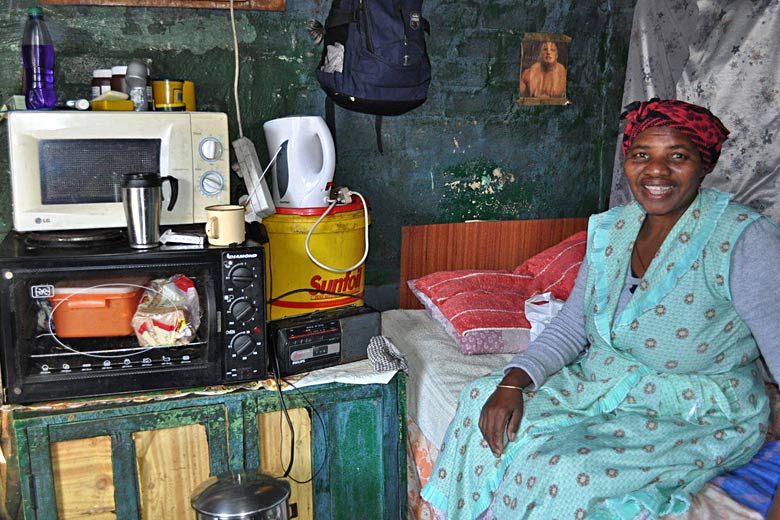 This is not something to attempt on your own but there are plenty of operators who will organise day-long township tours and a few that will undertake more unpredictable after-dark shebeen crawls around local bars.~
There are no grand buildings or obvious highlights but in all my months in South Africa the township tours were the most affecting.
Weather & climate: the best time to visit Cape Town is typically from November to March when days are long and sunny, and there's little rain, making it a fabulous option for some warming winter sun.
Planning a car-free escape to Cape Town? Check out the latest deals on flights to Cape Town with British Airways direct from both London Heathrow and London Gatwick.
More about Cape Town
Jan Feb Mar Apr May Jun Jul Aug Sep Oct Nov Dec
Explore holidays in the sun for less
Be inspired
Get your weekly fix of holiday inspiration from some of the world's best travel writers plus save on your next trip with the latest exclusive offers
We promise not to share your details
Related posts