9 unmissable things to see and do in India
Check the latest travel advice and current Covid-19 rules and restrictions by country.
The country's tourist office likes to proclaim 'Incredible India' with good reason. The hype really does chime loud all over this spellbinding, diverse, ever thrilling nation of over one billion colourful souls. There are many Indias, from the literally breathtaking chaotic urban charm of New Delhi, Mumbai and Kolkata, through to the epic beauty of the temples in a country that gave the world three of its major religions, and then on to the serene mountains of the Himalayas and the laidback beach escape of Goa.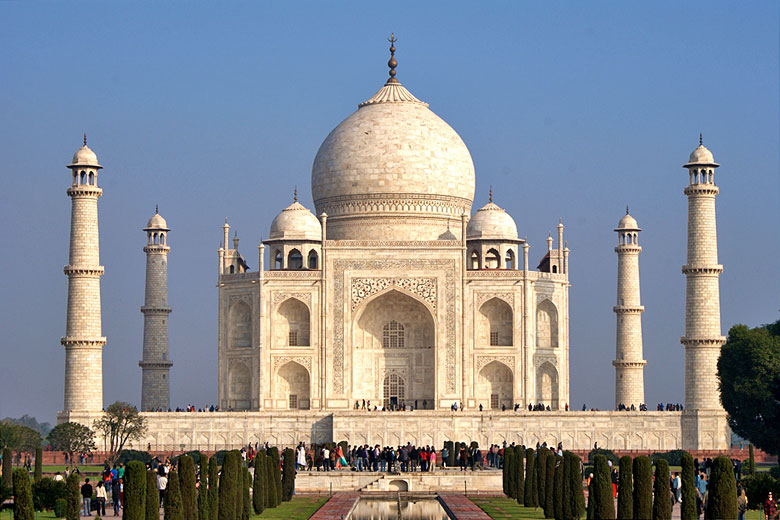 9 unmissable things to see and do in India
There are many ways to explore India, and if you want a guiding hand then Titan Travel offers a range of expert-led tours* and escorted trips around some of the country's highlights. Haul aboard my tuk tuk now as I take you for a no thrills barred swirl around the nine things that you must see and do in India. This is Incredible India so come on, let's go! There is so much to discover...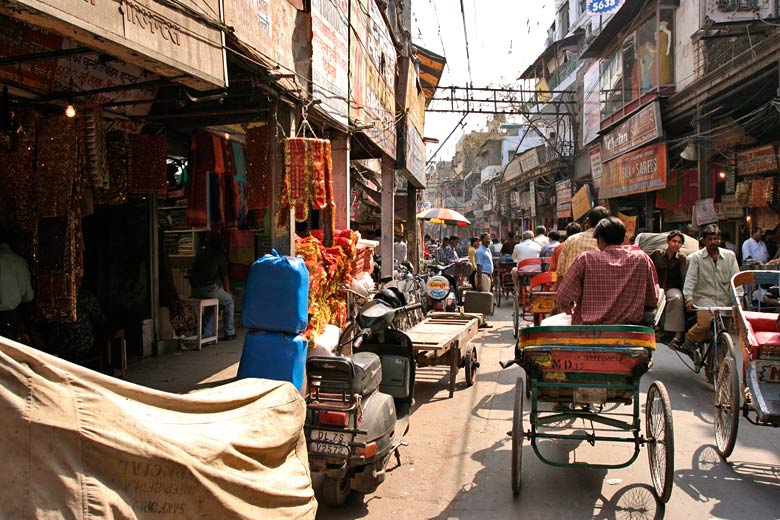 1. Cycle rickshaw tour of Old Delhi
The city may be officially be called New Delhi*, but ever-captivating Old Delhi is the place I prefer to spend my time. Its exotic sweep of pungent spices and chaotic street life - dogs, pigs, monkeys and the sacred cow walk amongst a constant stream of motorbikes in the jam-packed streets - is the perfect introduction to the maelstrom of much of India. The best way to immerse yourself in it all is on a cycle rickshaw tour - even better if you stop off to try delicious street food en route too.
2. The Taj - the Taj Mahal that is
Countless words have been waxed on this utterly unique testament to one man's love for his wife. The word even the most world weary traveller or deepest cynic will inevitably end up exhorting is 'Wow!*'. It is that special. It is that jaw dropping. Built by Mughal emperor Shah Jahan to house the tomb of his beloved wife, Mumtaz Maha, it is a ridiculously opulent creation awash with marble and other precious and semi precious stones. It is remarkable and busiest at sunset, but I recommend coming back at sunrise when its marble hues change colour every few minutes.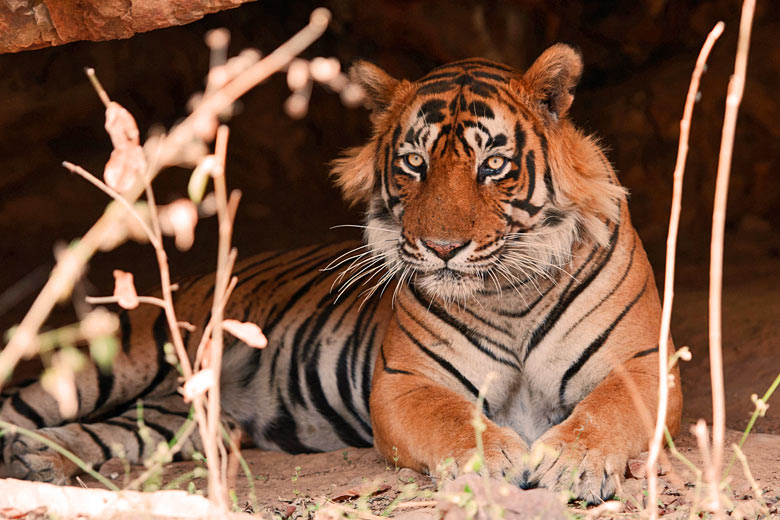 3. Tiger spotting
India is arguably the best country in the world for spotting tigers. Real attempts have been made in recent years to preserve the tiger population and it is bearing fruit in the national parks. The two I recommend are Ranthambore and Satpura. Ranthambore is handy as it's near the well trodden, well equipped 'Golden Triangle' of Delhi, Agra (Taj Mahal) and Jaipur.
Even better is Satpura, a wee gem that is only just opening up to foreign visitors. Here you can enjoy walking and canoe safaris, as well as the usual jeep adventure. The best time for sightings at both is in the hotter summer months when the tigers have to seek out watering holes.
4. Visit the Pink City
On first sighting Jaipur you will realise why it has earned its pink moniker. This lavish city and its maharajas retained a lot of their spirit and independence even during British colonial rule. That pride lingers on in a city awash with red sandstone temples, palaces and wide boulevards. Jaipur is quite easy to walk around too, which is unusual for a major Indian hub. I massively enjoyed a sunrise guided bike tour with stops off to try the local street food in the early morning. Yum!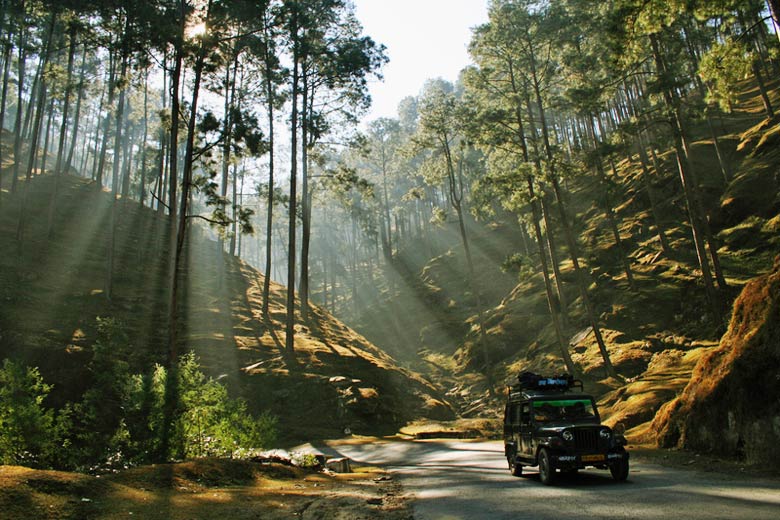 5. Hike in the Himalayas
You'd need serious climbing gear and high altitude training to enjoy a hike deep into India's northern high Himalayas*. I prefer instead of tackling the big technical peaks just walking around the Himalayan foothills in and around the Almora district, where there are lots of little villages where few tourists venture. I had great fun here playing cricket with some local kids we just chanced upon, then visiting their school. There are good walking tours* too, and you are still up over 2,000m high here. The views to the higher snow-capped peaks are sensational.
6. Jodhpur
This is the historic Indian city for sunseekers as it is known as 'Sun City' due to its impressively clement weather. It is also a charming oasis of forts, palaces and temples set dramatically in the middle of an unforgiving desert. The 'Clock Square' is the heart of the action, with a web of colourful markets swirling around it. This is my favourite city in India to just relax in a café with a chai. Come here and I think you will soon see why.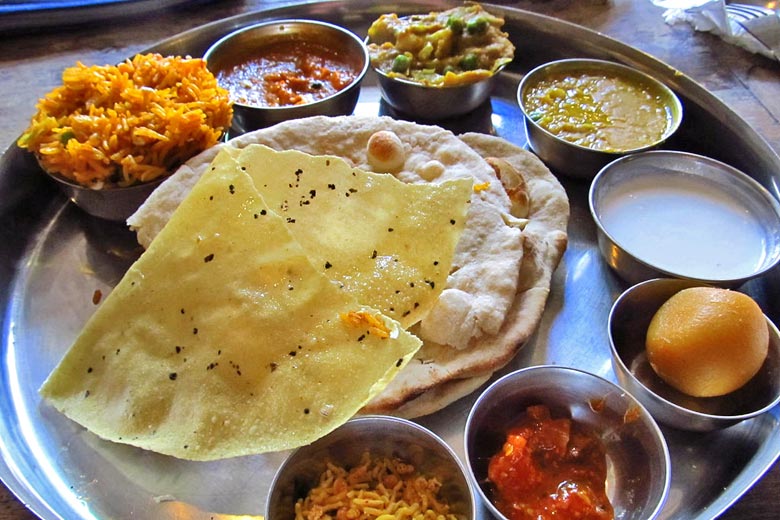 7. Enjoy a real Indian
India is famous for its food and it deserves to be, though of course you have to be mindful of the dreaded 'Delhi Belly'. The food here is far more tasty than the chilli-for-the-sake-of-it dishes you sometimes get in the UK. It is all about fresh spices and depth of flavour. This is the real thing with a diverse array of freshly ground spices setting the tastebuds tingling at every meal. My favourite restaurant is Bukhara in Delhi - tandoori cooking will never be the same again.
8. Hop on a train
I recommend fitting a train ride into any Indian adventure. India's railways are such an experience and an integral part of the country's culture. Don't even think about braving Second Class as it's an anything goes, cram everyone in riot where passengers end up hanging out of windows and balancing on the roof of carriages. It's quite a spectacle, best viewed from the highest class of seat you can snare. The higher class seats often come with meals too and compared to Europe prices are bargain basement.
9. Gone to Goa
On India's sultry, lush western coast this state has a far more laid back, tropical vibe than the north. It's no longer just a hippie retreat, but a fully-fledged resort playground complete with superb hotels and restaurants, with dishes infused with coconut milk, spice and a touch of Portuguese influence from Goa's colonial days. Other beach options include the less discovered Andaman Islands over on the east coast.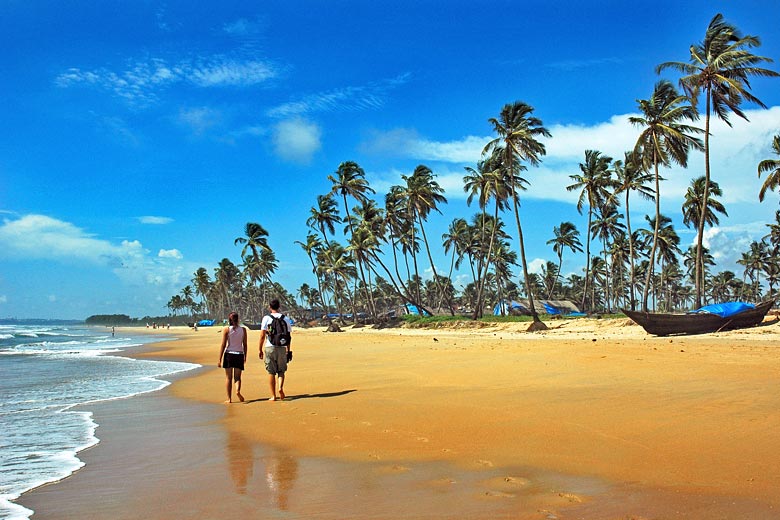 Whether you're itching to try them all or have simply picked one or two from the list, check out the latest online offers from Titan Travel, with tours departing for India from across the UK in 2018 and 2019. India is more than a country - it's an enormous, sweeping continent, and as such the weather in India varies greatly from north to south, east to west. Check out our guide and then dig deeper by visiting the weather pages for specific cities or regions. Same goes for our when to travel to India guide.
More about India
Jan Feb Mar Apr May Jun Jul Aug Sep Oct Nov Dec
Be inspired
Get your weekly fix of holiday inspiration from some of the world's best travel writers plus save on your next trip with the latest exclusive offers
We promise not to share your details
Related posts
*affiliate links: find out how we are funded and why this helps us remain free to use.