8 reasons Reykjavi­k is one of Europe's most unusual city breaks
*affiliate links: find out how we are funded and why this helps us remain free to use.
A far cry from the dazzling streets of Paris or the gritty neighbourhoods of Berlin, the Icelandic capital makes for a rather unconventional weekend away.
It may be significantly smaller than many of Europe's most popular cities, but it can be just as - if not more - exciting: there's a surprising variety of things to do, and its dramatic location on the southwest edge of the country, looking out to a smattering of mountainous islands, makes it one of the continent's most picturesque.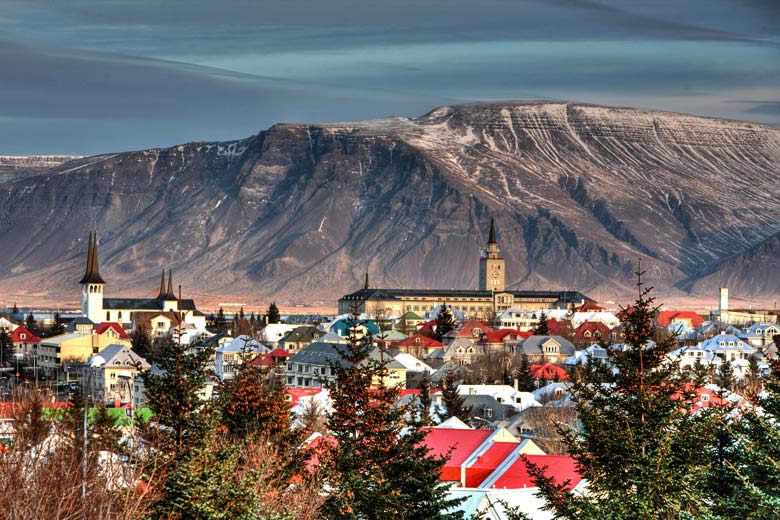 8 reasons Reykjavik is one of Europe's most unusual city breaks
Think European city break and your feet might start to ache just at the prospect of tackling one of the continent's numerous sprawling capitals.
You don't have to head to a bustling metropolis though - if you're looking for something a little different this year, read on to find out why Reykjavik is one of Europe's most unusual city breaks, and why you should be checking out the latest deals from TUI to get you there for less.
1. It's small but still vibrant
Reykjavik is Europe's eighth smallest capital city with a population of just 120,000 residents. Consider that London is home to 8.6 million people, and there are 2.6 million people living in Rome, and suddenly Iceland's capital is looking pretty puny.
But don't let this put you off. Creativity flows through the streets of this city: it manifests through its museums, bars, restaurants, and a weekend flea market near the seafront. Plus, its relatively small size means the city is actually digestible in a weekend. You can walk from one attraction to the next in a matter of minutes, without wearing out your soles.
2. The aurora borealis make a regular appearance
One of the most appealing aspects of a visit to Iceland in the winter months is the chance to see the Northern Lights (or, Aurora Borealis). This natural light show can be elusive, though, so a weekend in Reykjavik is the perfect way to see them.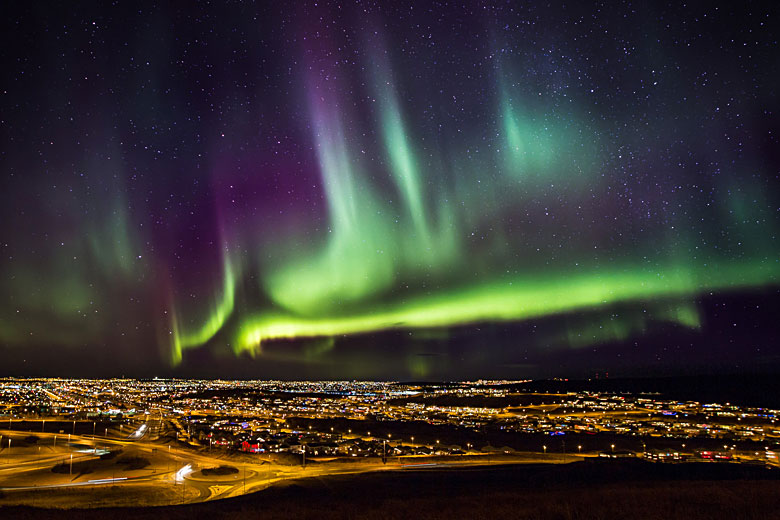 Spend your days exploring the city or the surrounding wilderness, and at night head out into the nearby countryside in search of some light entertainment. No other city in Europe can offer such high chances of spotting the aurora in all her glory.
3. It survives on geothermal power
Reykjavik translates as "Bay of Smokes", a name that comes from the hive of geothermal activity that sits beneath the city. Around 95% of the buildings in Iceland's capital are powered by geothermal energy, making it one of the cleanest cities in the world when it comes to CO² emissions.
You can make the most of your geothermal surroundings at one of the many public baths in Reykjavik - Laugardalslaug has a whole complex of heated pools, and Nautholsvik is a geothermal beach, where manmade hot tubs bubble away in the sea.
4. It's right next door to some seriously strange landscapes
'Otherworldly' is a word often used to describe Iceland's varied landscapes, and that's a fair review. It's a country famous for its volcanoes, geysers and waterfalls - it is "the Land of Fire and Ice" after all - and you don't have to travel far from the city to be awed by them.
Unlike many European capitals, Reykjavik sits in close proximity to some astonishing natural wonders. Day trips from the city can take you out the Reykjanes Peninsula, along a stretch of dramatic black coastline where you can stand between the American and Eurasian continental plates.
You can also opt for a tour of the Golden Circle to take in the three most famous sights in the country: the explosive Strokkur geyser, the thundering Gullfoss waterfall, and the historical Thingvellir National Park.
5. It gets almost 24 hours of daylight
As the northernmost capital city in Europe, Reykjavik sees up to 21 hours of daylight each day during the summer months. This means the regular Friday night runtur (pub crawl) is rowdier than ever as revellers party through the midnight sun.
For winter, though, the city is bathed in darkness for much of the time, with the sun rising around 11 am on its shortest days, providing only a few hours' reprieve before setting over a crisp, snow-laden landscape. It might sound depressing, but winter in Iceland is magical, if only for the strikingly pink sunrises.
6. Because it has some pretty unconventional attractions
In no other city in the world will you find so many people willing to queue to visit a defunct power station. As unglamorous as it sounds, though, Reykjavik's premier attraction is indeed part of a disused power plant. Sitting just outside the city on the Reykjanes Peninsula, the Blue Lagoon is a striking sea of topaz among a desolate volcanic landscape.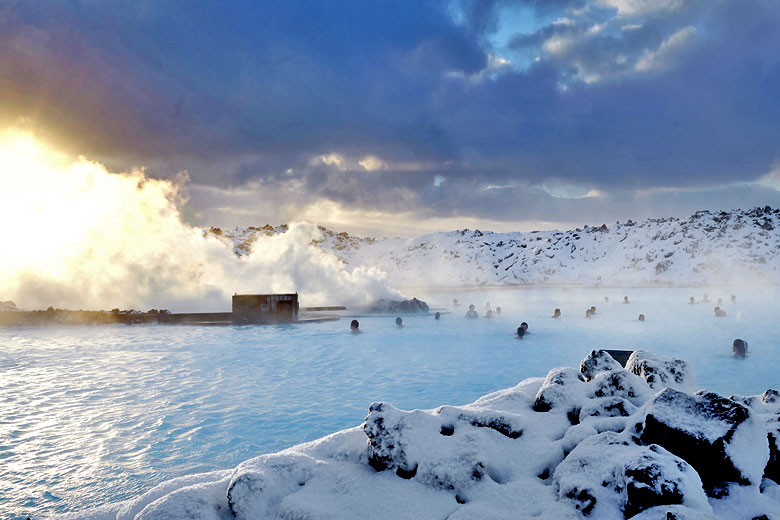 What once served as the wastewater pool for the Svartsengi power plant is now a bright blue public bath, the colour due to its rich mineral content, that sees hundreds of thousands of visitors each year.
Its nine million litres of water travels up from 2,000m below the earth and arrives at the surface at a balmy 38°C. In winter, there is perhaps no more rewarding experience than baring all in sub-zero temperatures to dive into this delightful pool.
Meanwhile, in the city centre, an art museum and the City Hall share the stage with the world's most comprehensive penis exhibition. Need we say more?
7. There's hardly a chain in sight
Reykjavik's main shopping street isn't the thoroughfare you'd expect to see in most European capitals. Thanks to the city's compact size and small population, high street retail giants like Zara and H&M, and the big designers are nowhere to be seen. Instead, Laugavegur is packed with little independent boutiques and bars.
8. You can see some of nature's giants
Perched on the edge of Iceland, Reykjavik offers world-class whale-watching opportunities. Tours depart daily to head out into the North Atlantic in which around 20 species of whale, from humpback to sperm to minke, thrive. Along the way, you're likely to meet porpoises, basking sharks, dolphins and seals, as well as a few cute little puffins.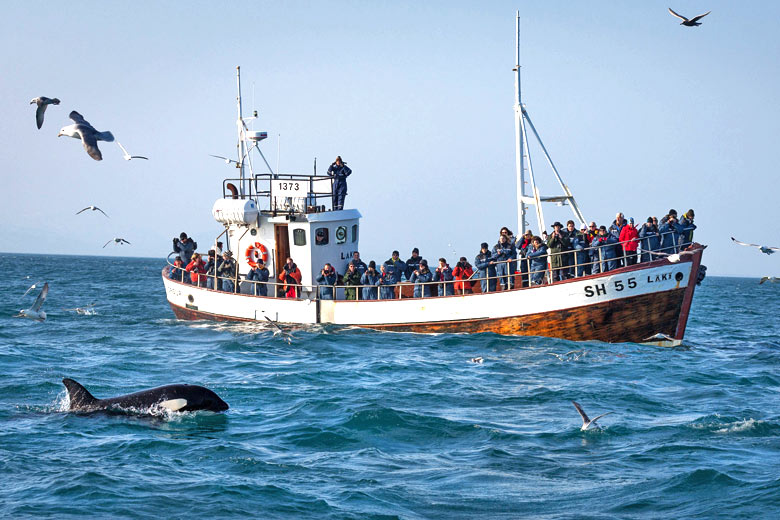 Reykjavik is a special place, particularly when compared to one of Europe's most popular city break destinations. Whether it's the Blue Lagoon or the penis exhibition which tempts to Iceland's shores, be sure to check out the latest deals on holidays and flights to Iceland with TUI*.
You can also keep an eye on the weather in Reykjavik and see when we think is the best time to visit the city, although Reykjavik certainly has its charm all year round.
More about Reykjavik
Jan Feb Mar Apr May Jun Jul Aug Sep Oct Nov Dec
Explore holidays in the sun for less
Be inspired
Get your weekly fix of holiday inspiration from some of the world's best travel writers plus save on your next trip with the latest exclusive offers
We promise not to share your details
Related posts