Winter sun holidays in 2021/2022
Let us help you find the perfect winter sun holiday destination. Get started by choosing your preferred weather and type of destination. Then simply browse the places which match your criteria. Alternatively, discover our pick of the best winter sun destinations by month
Top winter sun holiday destinations: where to go for the best weather in 2021/2022
Here at Weather2Travel.com, we want to give you the very best information to help you find that dreamy winter sunspot.
That's why we've devised two ways for you to search: use our bespoke winter sun finder to search by your own preferred weather criteria or if you're in need of a little travel inspo, head to our pick of top winter sun destinations by month.
Did you know? When it comes to travel, the northern hemisphere's winter runs from November and April, while the southern hemisphere's winter is between May to October. Our winter sun holiday finder is based on the northern hemisphere's winter sun season.
Our bespoke winter sun holiday finder lets you search for destinations based on your preferred weather, how far you want to travel and what sort of destination you're looking for.
Best winter sun destinations by month
Deciding where to go can be a real head-scratcher, which is why using the weather as a critical factor is an excellent way of narrowing down your search. Even then, creating a list of finalists is tricky - trust us, we know!
We've paired our detailed weather data with our expert knowledge of destinations to create an eclectic selection of places for each month that promises to offer something for everyone. The one thing you can count on is sunshine! Every place listed offers an average of at least six hours of sunshine per day - if not far more.
Can't find what you're looking for? Head back to our winter sun holiday finder to search using your own preferred weather criteria.
Top winter sun holidays in November 2021/2022
November is a great out-of-season time to get away for some early winter sunshine. There are often loads of good value deals to be had on flights, holidays and accommodation, although for really warm temperatures you will need to travel further than in previous months - we're talking at least a five-hour flight.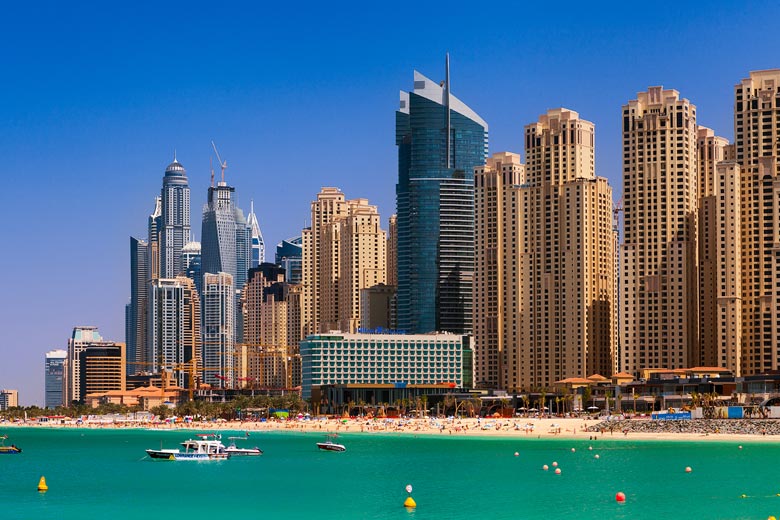 As you can see, Dubai in the UAE takes the top spot for November as it's a truly delightful time of year to visit this notoriously scorching Gulf nation. It's hot but not too hot and there's plenty of sunshine; around nine hours per day compared with two in the UK at the same time. The water is also deliciously warm, making it great for swimming and watersports.
The platinum beaches of Cayo Coco in Cuba come in at a close second for their dreaminess and postcard-perfect beach holiday conditions. You can also fly direct from the UK to this archipelago paradise - win, win!
Meanwhile, Cape Verde in the eastern Atlantic is one of the closest hot and sunny destinations in November for some winter warmth, although it is a little cooler than the likes of Dubai and Cuba's cays. Unsurprisingly, Gambia, which sits around 550 miles southeast of Cape Verde offers similar - if hotter - conditions.
Returning to the Middle East, Oman is another hit in November for much the same reasons as Dubai, and over in North Africa, Luxor in southern Egypt offers a neatly tied bundle of culture, history and great weather - although you should seek out accommodation with a heated pool if you fancy going for a swim.
For adventures further afield, Cairns, the door to the Great Barrier Reef, in northern Queensland, Australia, is beginning to bask in its southern hemisphere summer in November, guaranteeing hot days and warm water for paddleboarding, snorkelling or just dipping your toe in.
Aus is, however, a long way to go even for those wonderful conditions: you could look to the Caribbean, which is not only closer but where you'll find the Dominican Republic serving up similarly hot and sunny weather.
Finally, Cyprus is in our top 10 as it's the closest warm destination you can go for some winter sun in November - just book a hotel with a heated pool if you want to swim as even the eastern Med is on the chilly side at this time.
More about the weather in November >>

Top winter sun holidays in December 2021/2022
Whether you're looking to escape the flurry of festivities or simply need some seasonal sunshine, there's a wealth of desirable places to choose from when it comes to finding winter sun in December.
As you might expect at this time, reaching truly hot and sunny conditions requires a mid-to-long-haul flight, with Egypt's Red Sea resorts, such as Marsa Alam, and gorgeous Gran Canaria in the Canary Islands two of the closest viable options for a beach break.
If you're thinking of heading to either of these destinations, however, do book yourself accommodation with a heated pool to guarantee water warm enough for a good swim.
For something a little more exotic, you can see Mauritius, St Lucia and Barbados are sitting pretty in our top 10, and for good reason.
During this time, the luxurious Indian Ocean island enjoys hot and super sunny weather with just the outside chance of encountering a passing shower. Meanwhile, over in the Caribbean, it's the start of the dry winter season with hot days, the same amount of sunshine as Mauritius and slightly warmer sea temperatures - perfect for swimming or watersports.
Goa takes the crown in December for its abundance of sunshine (a whopping 10 hours per day) and high temperatures both in the sea and on land - it's a really glorious time to go to the west coast of India and make the most of its long golden beaches.
If you're looking for a city break to remember, the winding scented streets of Marrakech are wonderful in December. Expect seven hours of sunshine per day and pleasant conditions with temperatures around 20°C. Go for the good food, beautiful gardens, and to experience souk-shopping for last-minute Christmas presents.
More about the weather in December >>

Top winter sun holidays in January 2021/2022
What better way to kick start the new year than with a relaxing winter sun break? Many people choose to leave the chill behind and find warming sunshine, perfect for winding down after the festive season has come to an end.
If this sounds like your kind of January, consider Goa, which remains a hit during this month for much the same reason as December: think hot and sunny weather, ripe for lying on the beach or exploring the local resorts.
Looking further south, the beaches and backwaters of Kerala, are also very inviting in January, which is a great time to visit before it gets too hot and sticky from February onwards. Much like Goa, it is beautifully sunny and the sea is delightful in January.
Staying in the Indian Ocean, the Maldives is a super stylish option with so many incredible oceanfront properties oozing charm and sophistication in hot, sunny conditions. January marks the start of the dry season here, so you can bank on high temperatures and generally dry days.
While Mauritius is also an Indian Ocean companion, its location nearly 2,000 miles southwest of the Maldives and south of the equator means that January sits in the wet season. Don't let this put you off though: showers move on quickly leaving dry, hot and sunny weather in their wake.
Over in southeast Asia, resorts such as Phuket in southern Thailand offer very hot and sunny conditions - perfect for making the most of the famed beaches - as well as a wide range of places to stay for all tastes and budgets.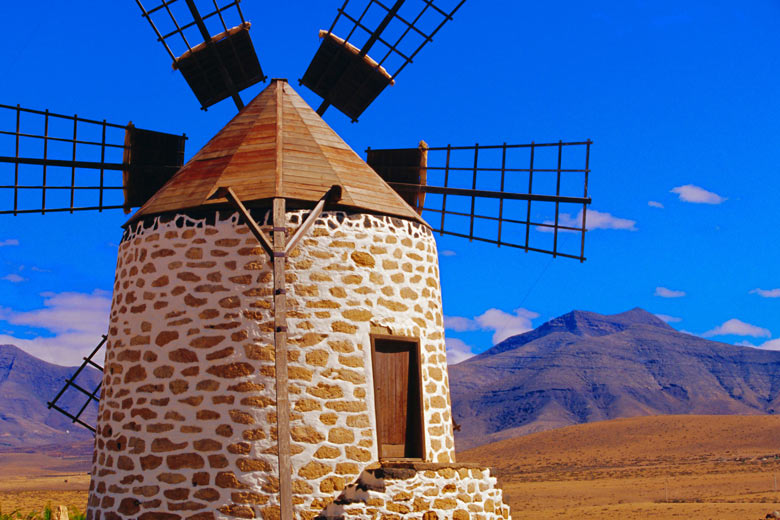 We know not everyone likes it hot hot, so for a sunshine break without any crazy heat or humidity, Fuerteventura in the Canary Islands promises ample sunshine (seven hours per day, compared with two in the UK at the same time) and comfortable weather, with highs of around 19°C. Do seek out a heated pool if you think you want to swim, however.
Another great option for those not too fussed about the beach or high temperatures is cosmopolitan Cape Town in South Africa. Ascend Table Mountain, visit Robben Island and go penguin spotting under an incredible 11 hours of sunshine each day and warm daily highs of about 25°C.
More about the weather in January >>

Top winter sun holidays in February 2021/2022
From half term to Valentine's Day, there's no shortage of excuses to book a winter sun trip away in February. Once again, the real heat and long, sunny days are found closer to the equator in the likes of Southeast Asia, the Indian Ocean and the Caribbean.
Big hitters like the Maldives, Thailand and Goa in India remain at the top of the list for their almost unbroken sunshine records in February.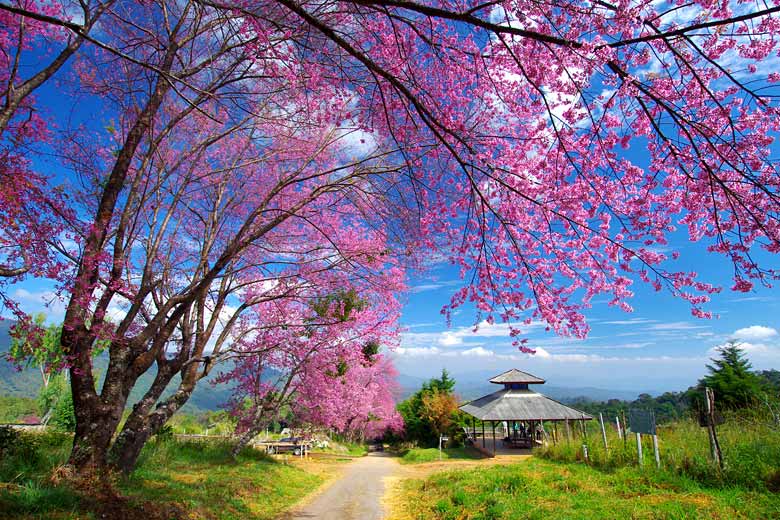 Both the Maldives and the mountain city of Chiang Mai in northern Thailand see their sunniest time of the year in February, and Goa isn't far behind. All three destinations also bask in high temperatures as well as heat and humidity, ensuring things are hot, sunny and lapped by warm water where applicable.
Heading west, the Caribbean island nations of the Dominican Republic and Spice Isle of Grenada are deep into their dry seasons by this time, guaranteeing some pretty spectacular weather that was made for anyone wanting to recline and relax on a beach holiday.
Central and South America don't disappoint either, with Costa Rica's Pacific coast haven of Tamarindo and the throbbing heart of Brazil, Rio de Janeiro, both offering dry, sunny, summery weather - ideal for exploring, hiking, beaching and just enjoying.
No winter sun rundown would be complete without a mention of the Canary Islands and Gran Canaria is back in the spotlight in February. Think Bournemouth in August and you're about as close to imagining what conditions are like there at this time, including a healthy seven hours of sunshine per day and warming daily highs in the low twenties.
Over in the Med, Majorca is the stand out destination at this time, thanks to its share of sunshine, which is greater than the likes of Greece or Italy. Just remember it isn't hot in February, so any winter sun holiday to the Balearics should feature activities centred around culture and adventure, not so much the beach.
More about the weather in February >>

Top winter sun holidays in March 2021/2022
You heard it here first: March is the month to go to Miami, and that's not just us saying it. Locals will tell you March is a favourite for its seemingly endless rays of sunshine paired with warm-but-not-too-hot temperatures that make any holiday to this part of the Sunshine State a real winner.
The Atlantic is warm enough for swimming and watersports, while temperatures are ideal for making the most of the many attractions in and around Miami. From its beach to neighbourhoods such as Little Havana and Brickell, ensure there's plenty to do for all ages.
Both the Dominican Republic and the Maldives continue to bathe in wonderful weather in February, although both see a minor increase in heat and humidity, which makes them feel that little bit more sticky than in previous months.
Notably, across those two destinations there are holidays and travel deals for every budget, ensuring the beach is well within reach whether you're after an affordable winter sun escape or something truly magazine-worthy-indulgent.
Staying in the Caribbean, Jamaica and Antigua see quite similar conditions as they welcome the beginning of the end of their dry winter seasons. Things start to heat up quite substantially after March, which makes this an excellent time to go.
In Europe, the history-filled rocky archipelago of Malta in the Med is a sunny option for anyone after some culture-vulturing. Although there's some top sunshine on offer, it's definitely not one for heat-seekers, which will no doubt tick the box perfectly for many.
Similarly, Cyprus is the place to feel some warming rays but not necessarily where to go for the ultimate winter beach break. Tackle walks in the Troodos Mountains, sample tasty seafood and check out the museums of Paphos and Larnaca.
For marginally higher temperatures and a reliable dose of sunshine, you can't beat our old favourites, the Canary Islands, which continue to deliver blue skies over plenty of things to see and do.
More about the weather in March >>

Top winter sun holidays in April 2021/2022
Easter helps to make April a popular time for families and couples to get away for some late winter sunshine. Places in the eastern Mediterranean are thinking about warming up by this time, which means you don't have to travel quite as far as in previous months to experience a beachy break.
That said, Miami remains pleasantly warm and sunny in April before the humidity creeps in and starts to spoil the fun. Therefore, it's another good month to head to Florida if you're looking further afield.
Cancun, and the wider Yucatan Peninsula, is a little more humid than Florida but overall still very sunny and hot with slightly warmer seas to boot.
April is the last month that Dubai is safe enough weather-wise for an all-out beach break before the strength and heat of the summer sun start to kick in. It is incredibly sunny with long, hot and hazy days, perfect for some springtime R&R.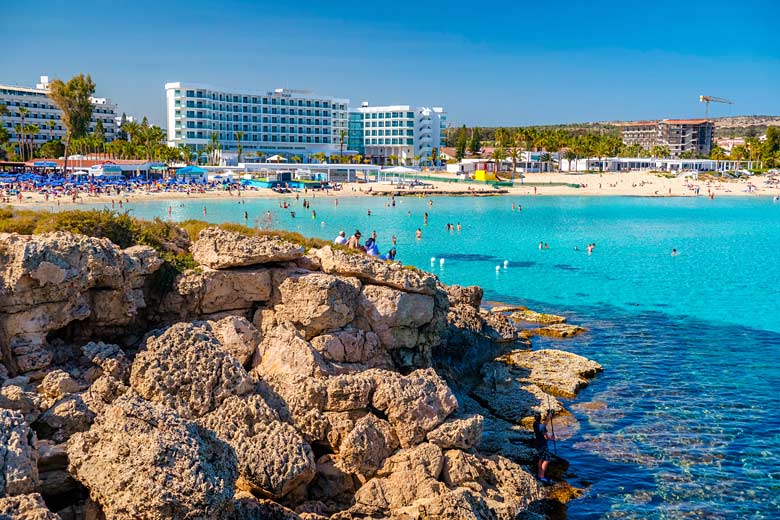 If staying within the bounds of Europe is more your cup of tea, then look east to the far corner of the Mediterranean, where Cyprus is showing signs of getting ready for summer with longer days and steadily increasing temperatures, although the sea is still a little chilly at this time.
A destination with a difference is Arizona in the good old US-of-A, where 12 hours of sunshine per day are waiting to greet you at this time. As a land-locked state, the attraction here is the great outdoors, including the Grand Canyon National Park among others. Temperatures are high but it's not humid, making it a brilliant time to strap on those walking boots.
If, however, you see April as the last hurrah before the hotter, busier approaching summer months, and really want to make the most of a gorgeous beach, then the Caribbean is still full of fantastic options.
The platinum shores and clear waters of Cuba's Cayo Coco are as sunny as Cyprus in April but considerably hotter, both in the sea and out of it. Likewise, Barbados, which is in the middle of its dry season, offers beautiful weather in April.
More about the weather in April >>

Whether you're seeking golden shores lapped by warm water or looking to dive into the sights, sounds and scents of one of the world's most enchanting cities, hopefully our winter sun holiday finder and pick of the top 10 destinations based on the weather by month have given you some food for thought.
Inspired to book? Don't miss our mighty fine selection of travel deals and discounts on winter sun holidays from the biggest and best names in the business. Search and book holidays, flights, hotels, car hire and so much more.
More holiday inspiration
Be inspired
Get your weekly fix of holiday inspiration from some of the world's best travel writers plus save on your next trip with the latest exclusive offers
We promise not to share your details
*affiliate links: find out how we are funded and why this helps us remain free to use.